What is the purpose of talent management in a company? What are talent management systems? What benefits can it bring to employees and the organization? Read the article and learn about the 4 stages of talent management.
Talent Management Systems – table of contents:
What is talent management?
Talent management involves finding, recruiting, developing, valuing and empowering people with above-average skills and potential. At a later stage, it concerns using their abilities effectively by the company to implement the established strategy.
Talented employee particularly affects the increase of company value on the market and is distinguished by a high potential for further development and performance of higher managerial functions. The success of most organizations depends on the quality of their managers.
Companies with active employee development policies prove that they are focused on long-term employee retention, thus becoming competitive in the battle for the best candidates. Similarly, companies that are not active in the area of talent management may be at particular risk of losing their best, most talented employees.
Talent management objectives
Talent management is aimed at increasing the effectiveness of the company's operations, supporting organizational culture and creating a positive image of the organization in the labor market. This initiative is also aimed at retaining in the organization employees with the highest potential and expertise (HiPo) as well as gaining competitive advantage by the continuous acquisition of new talented employees.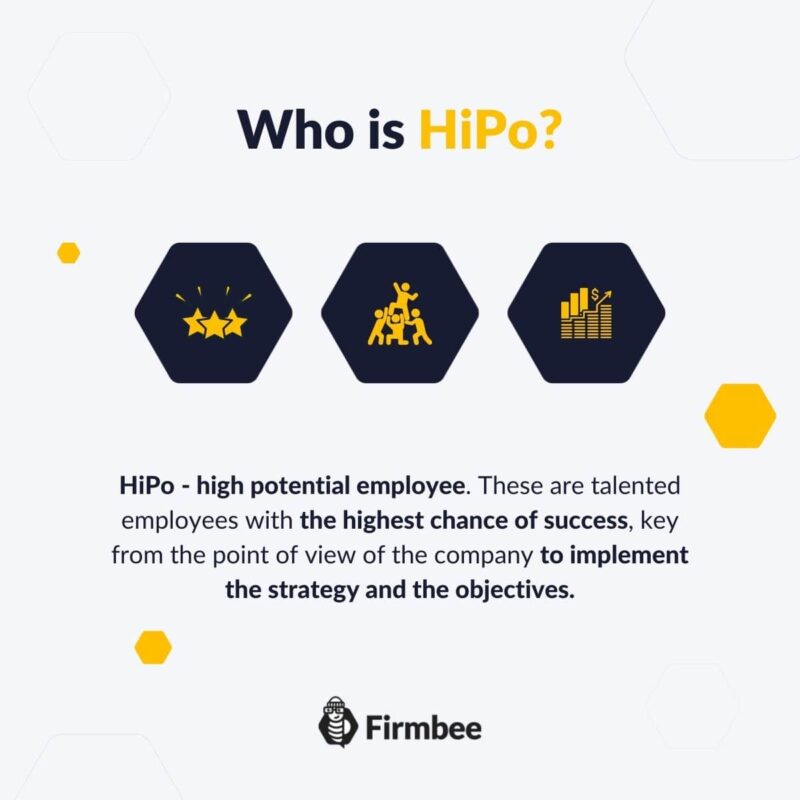 Benefits for the company
By developing the competencies of employees at all levels of the organization, the company acts to its advantage. By implementing talent programs, employed people with given qualifications are matched to the right place in the organization – e.g. as an expert providing unique knowledge or as a team leader.
Such optimal assignment of functions, responsibilities increases the quality of management and work efficiency. Talent management also increases employee motivation and satisfaction through clear career rules and development.
All activities related to talent acquisition and retention, increase the chance of attracting valuable professionals to the organization. They also improve loyalty among employees with special value in the organization and reduce the risk of burnout among key employees.
4 stages of talent management
Talent management consists of four basic stages, from identifying talent and developing them to enabling promotion. The first stage is to identify the needs of the organization. Here it is worth considering what requirements we have now and what needs may arise in the future.
Knowing what the organization seeks (or may seek soon), is necessary to move on to identifying people with potential, with specific predispositions and motivated for continuous development. At this stage, it is necessary to determine who is worth investing in, how many experts there are currently in the organization and how many can be recruited, at what stages of development and career path are the employees employed and who is capable of further development.
Stage three is all about development – developing key competencies, knowledge and experiences. This can be achieved through training, workshops, new challenges and projects or special tasks. At this stage of talent management, it is especially important to have the support of the superior, colleagues, mentors or coaches who will help to ensure the competencies required by employees shortly.
The final stage is to retain talent within the company by assigning them right tasks, monitoring their progress and providing opportunities for promotion to foster further their development within the organization.
Talent management systems
While in small organizations it is easy to conduct and control talent management activities, in companies employing dozens or hundreds of people this process can be quite a challenge. IT systems, which allow for automation of talent management process, come to the rescue. They enable you to gather feedback from superiors and co-workers and monitor all progress on an ongoing basis. It also provides information on what skills need to be worked on. Examples of such systems can be those offered by Workday: link
The platform can streamline the talent management process and allow you to gather all your information in one place.
Are you interested in HR? Read: Where To Post Job Offers?.
If you want to stay in touch, join our Facebook community!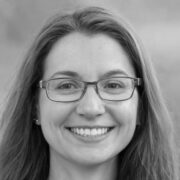 The most important questions
Who is HiPo?

HiPo – high potential employee. These are talented employees with the highest chance of success, key from the point of view of the company to implement the strategy and the objectives.

What are talent management systems?

These are IT systems that enable you to automate the talent management process and make it work better for your organization.