Trends in public relations fluctuate. Amidst the oceans of data generated by our modern digitalized society, the branch has successfully tuned to reflect fashions, new conditions and global events to such an extent that it can shape the habits of the public.In the era of the coronavirus pandemic, these changes have gained in intensity. What PR trends are currently in vogue? We review how the epidemic situation has affected public relations trends.
Current trends in PR – table of contents: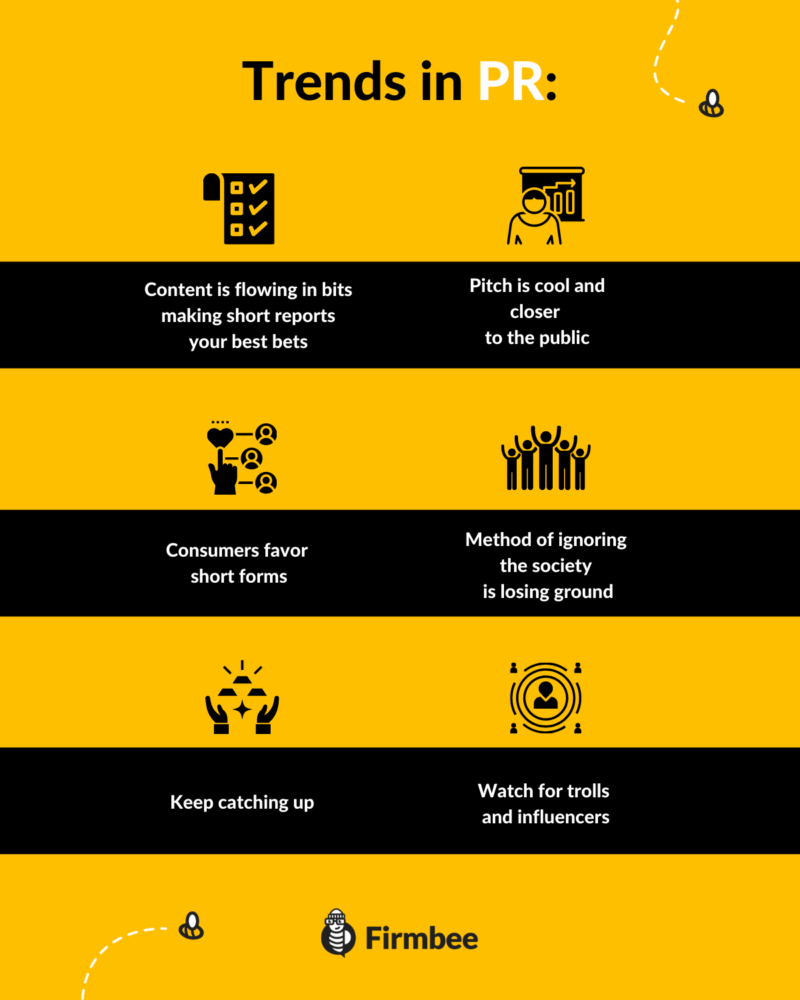 Content is flowing in bits so short reports are your best bets
The pandemic situation has increased the role of short reports on the most popular social networks. It is this way of communication, among others in connection with the transmission of daily information about infections, that has become the leading form of communication.
Quick messages, usually disappearing from the panel after a few dozen hours, are still a willingly used tool to promote the company. The content can be engaging for users, while at the same time "light" and informal.
You do not need to do much work to create them: all you need is a good idea (e.g. an interesting graphic with several hashtags) and systematic updating of the content.
Pitch is cool and closer to the public
Global pandemic changes have turned many industries "upside-down". In many cases, working in the office has become a privilege for a small percentage of people. Instead, remote work, done directly from your own home, has become the standard.
Ingenious companies, wanting to update their PR approach, changed the advertising message in distributed content.
An example? Realism began to dominate TV commercials, which show real life in the face of epidemic threats. The new narrative features a more pro-social aesthetic, showing the important role of family and friends in everyone's life.
Consumers favor short forms
Society has reoriented its lifestyle. More people are working remotely and their habits and needs have changed. At the same time, there is a continuous increase in the number of social media users. Social media have started to be dominated by short information messages, which are attractive to recipients due to their condensed form.
There has been a rapid change in the way content is consumed. If an ad (or post) requires a few minutes to read, it may become unattractive to a large potential audience.
Method of ignoring the society is losing ground
Racial diversity and equality for people of all genders are topics that have become part of new PR trends. Companies are increasingly keen to highlight support for such ideas, promoting progress and supporting the demands of those fighting discrimination.
In 2021, more companies, particularly European and American ones, have engaged in celebrating June Pride Month. Companies such as TikTok, Instagram, Mercedes and BNP Paribas have openly supported sexual minorities by changing their social media profile pictures and sharing themed content.
Ignoring important topics is therefore a PR disadvantage. Trends in PR require companies to engage in events that interest people and absorb their attention.
Keep catching up
New trends in PR are focused on efficiency and the need to "make up for lost time". In the opinion of many companies, 2020 was a year of downtime, so in 2021 and beyond there will be a strong need to implement innovations.
PR activities will certainly gain in intensity – we can expect many interesting PR and advertising campaigns, touching on various areas of life, especially health and family. Many human tragedies, associated with the COVID-19 pandemic, evoke the need to share experiences with others. Brands that give priority to human stories in their PR relations can expect the highest growth.
Watch for trolls and influencers
Intensification of the activity of so-called Internet trolls may hurt the reputation of a given company. Competitors may use the services of such trolls to harm their rivals. Therefore, a concise reputation management strategy is required to separate lying opinions from those that provide valuable feedback.
The role of influencers is also being strengthened, but engaging them can be a risky business – particularly if the person you hire is controversial. Recipients will associate a popular person involved in building the PR of a given company.
This means that any of their actions, even if they are not related to the functioning of the company, will automatically be associated with the advertised entity.
If you like our content, join our Facebook community to stay in touch!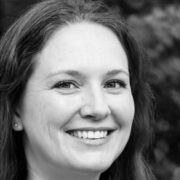 The most important questions
How has the pandemic affected public relations?

Trends in PR have undergone quite a strong correction. The way we spend our time, the way we work or use social media have changed. We spend more and more time on the Internet, getting information from short, valuable posts.

Will PR changes change in the coming months?

The next visible change in trends may come with the re-introduction of national lockdowns. It is therefore not out of the question that such a situation will occur.

Which trends in PR are most noticeable?

The role of social media and influencers in creating a positive corporate image has increased. PR teams are also facing new threats, such as unfair competition.