Shopify is a great choice to start your adventure with dropshipping. The platform offers several functions you need to build an ecommerce store. What is more, Shopify is easy-to-use and it will not scare away even a beginner. Thanks to Shopify, you will not need to use a hosting service for your website, personally contact providers, manage the inventory or design your online store. The whole task is made a lot easier. How to start dropshipping on Shopify? Here is what you need to do step by step.
How to start dropshipping on Shopify? – table of contents:
Sign up
In order to start the installation process, enter their website and click Start. The first thing required to register an account is the name of your store, therefore you should prepare it in advance. Shopify will also need other information, among others, if you are already selling your product and what your physical adress is.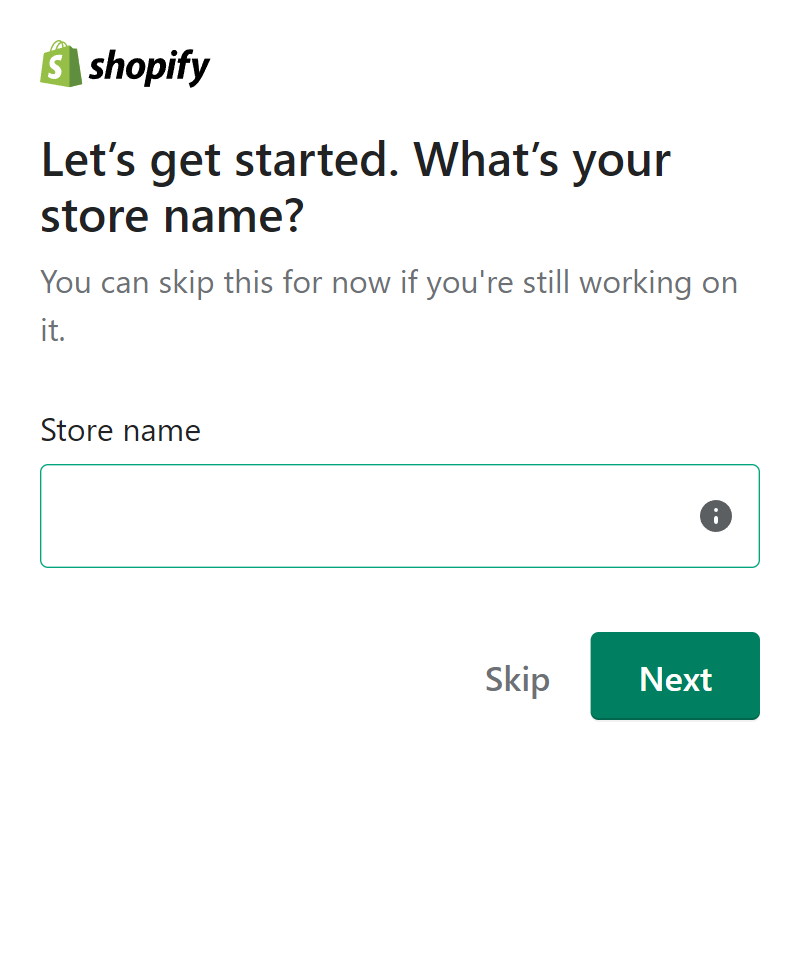 Add products
Once you complete the registration, you will be taken to the dashboard. The next step will be adding your products. It is a good idea to start with it as it will introduce you to the process of creating your online store. It will also make the design stage less problematic. Choosing themes and templates is much easier once you see what you want to sell.
At this point, it's a good idea to download a dropshipping app, where you can easily search for and add items to your store. Oberlo used to be a popular platform, but now you can use AliExpress or CJDropshipping, for example. Browse through the results until you find products that interest you and add them to your store. You can later customize descriptions, categories and set the price of the goods.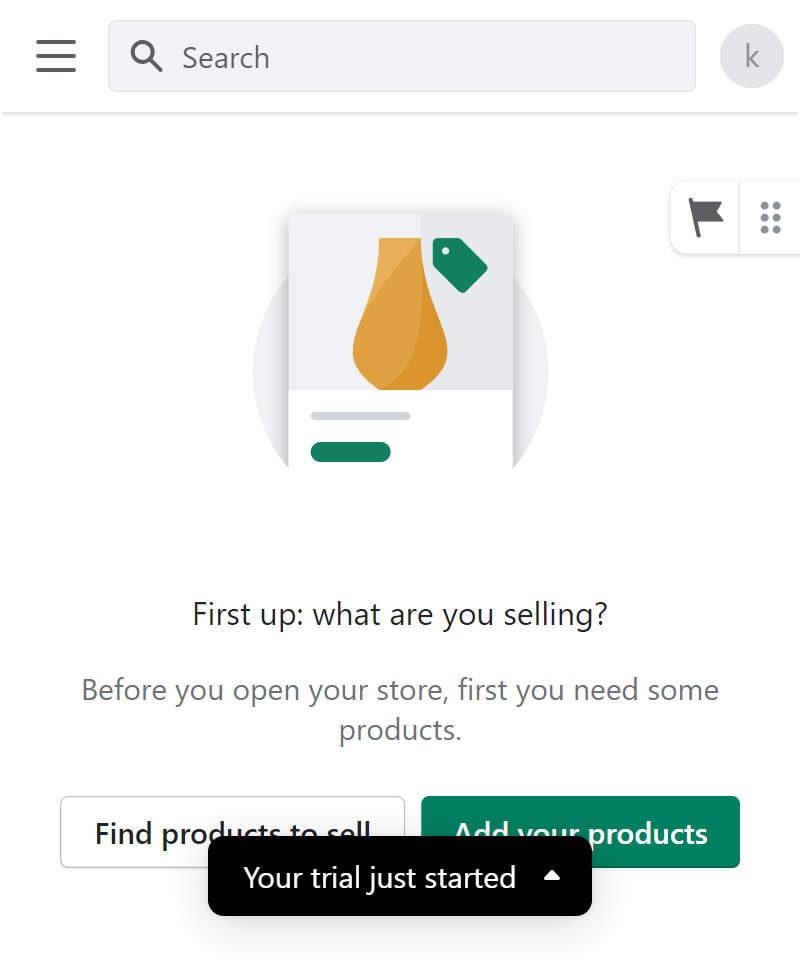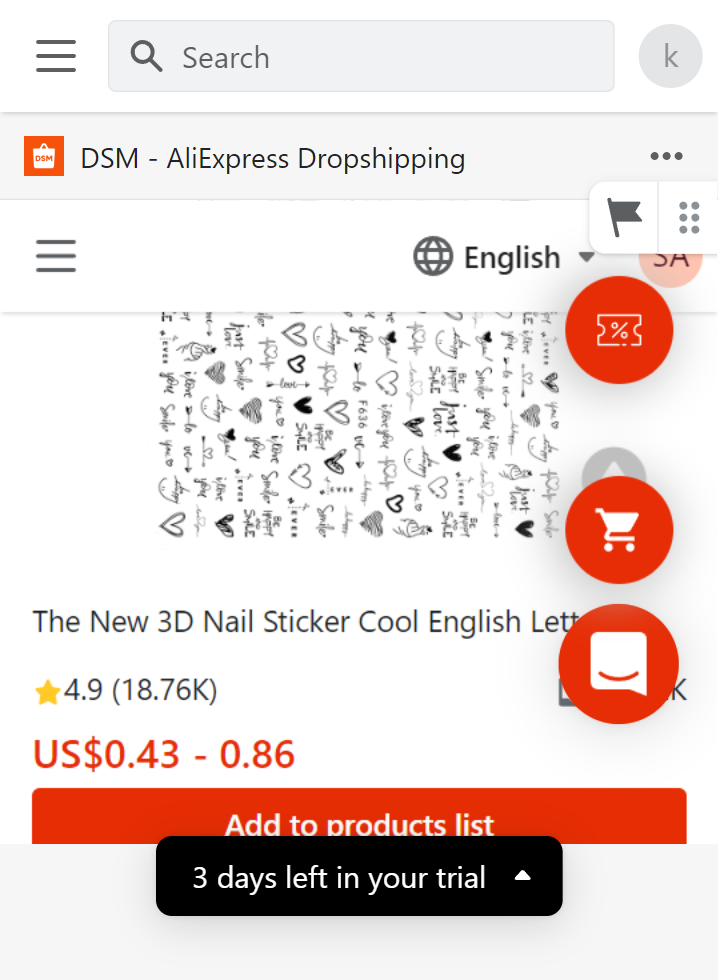 Design your store
After setting up your products, you can move on to designing your site. Depending on what budget you have, you can choose a free theme or one of the premium ones. If you want your store to stand out, it's worth investing in a paid solution. They are regularly updated, and the designs are usually more interesting and appealing.
In the theme builder, you can edit the look of your online store. However, it all depends on what theme you have chosen. If it has a header, then you can use your logo. In the case of a slideshow, you should upload enough images.You can also add a blog to your store, as well as more pages where you can put the About Us section, Returns Policy or FAQ.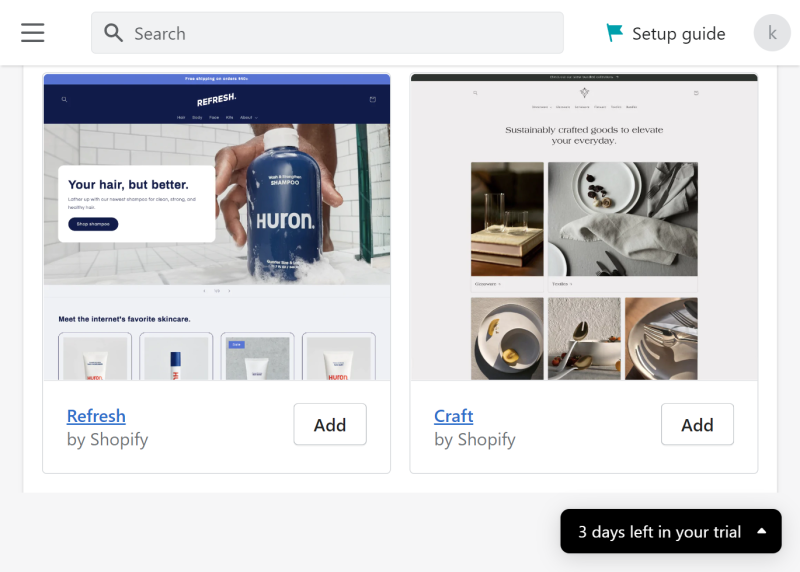 Customize the navigation
Easy and intuitive navigation of an online store is one of the most important elements of User Experience. That's why it's so important to prepare clear navigation. In Shopify, you can choose which pages or collections will appear in the main menu.
Think about how you can make it as easy as possible for customers to find specific products. It's a good idea to prepare a drop-down menu from which the shopper will have access to all categories. It is a common practice to put less important pages, such as the return policy or FAQ, in the footer.
Choose payment methods
Shopify offers a wide range of payment methods. The default option, fully integrated into the platform, is Shopify, which allows customers to pay with any credit card. Another popular option is PayPal.
However, if Shopify Payments don't suit you, you can choose one of nearly a hundred external payment providers. You must remember, however, that Shopify charges a fee for using them. Another option are manual payments, i.e. using bank deposits, gift cards or cash on delivery, for example.

Define your store policies
Before you launch your online store, take a minute to make sure everything is set up as you like. Shopify offers guides for creating privacy policies, return policies and terms and conditions for your store. Use them to create similar documents for your website.
Select a plan
A 14-day trial period let you learn the platform's features, but it does not allow you to sell products or services. To start selling, you must choose a paid monthly subscription. There are three plans are available: Basic for $29, Shopify for $79, and Advanced for $299. They differ in terms of the provided reports and analytics.
Whether it's worth investing in the more expensive plan depends on how much your dropshipping business will benefit from analytics. The basic package allows you to set up a normally functioning store.
Read also:What is an e-commerce strategy?
If you like our content, join our busy bees community on Facebook, Twitter, LinkedIn, Instagram, YouTube, Pinterest.