One of the most interesting business models that allows you to earn money without even leaving your home is setting up a channel on YouTube. Of course, creating valuable content that will attract customers is not an easy task, and converting a project into real profits is also quite a challenge. Still, the rewards seem tempting, especially when you look at prominent YT tycoons with gigantic reach and contracted endorsements. How to start a YouTube channel and make money on it?
How to start a youtube channel – table of contents:
A channel on YouTube – why is it worth it?
If you're thinking about starting a channel on the world's most popular video platform, you probably already realize its reach and potential.
This is a huge opportunity that can help you make huge profits from advertising, as well as creating an excellent base for scaling your business to other industries. Friz's Crew can serve as an example here. YouTube is also a great way to reach new audiences that you can't catch on other social media.
How to set up a YouTube channel?
Technically, setting up a channel on the world's largest video platform is a very simple task that takes only a few minutes and is completely free of charge.
If you have a Google account, all you have to do is go to your YT channel and fill in the additional information about it on the platform (title, profile picture, background, links to other social media, etc.).
Then, all that's left is adding videos and marketing activities to reach the selected group of customers. Although "only" is not the right word here, because it is the content and profiling that determine the biggest part of the success.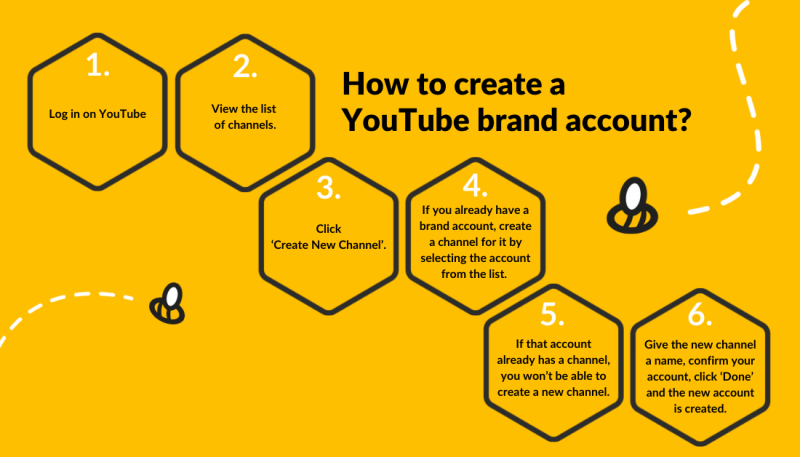 How do you make money on YT?
You've probably come across information about how much money you can earn on YouTube. The average hourly rate falls somewhere around $25 for monetized channels, that's according to Influencer Marketing Hub* or as Small Business Trends** states, average YouTubers make about $18 per 1,000 ad views. This amount also varies depending on ads displayed by the service. Links to affiliate programs, product placement, or sponsored reviews can bring extra boosts. However, to count on such cooperation, you must already have a promoted channel with certain popularity.
How do you promote a channel on Youtube?
The most important step will be to precisely define the target group – it is impossible to create materials "for everyone" – this is not television, whose viewers watch everything as it is displayed.
If you want to reach your viewers, and even more desirable – gain more subscribers – you need to provide them with a specific value. The platform itself suggests that you specialize your channel by narrowing down your target audience and create more professional and informative videos instead. So think about who the person is that will be coming to your channel – where they live, what interests, hobbies, education, or what other channels they already visit/subscribe to.
Take inspiration from the competition

You can get a lot of inspiration by watching the content created by the most popular channels. They usually focus on their niche, trying to cater to it in the best way possible. They may be e.g. teenagers from big cities, people playing strategic online games, lovers of cars, electronic gadgets, or history. The better you get to know them and think about their needs, the more interesting content you are likely to create.

YouTube Analytics

If you want to succeed using this platform, you need much more than just knowing how to start a channel on it, or what content is in demand. You need to continuously track and analyze the habits and interests of those who are already on it – you have a powerful tool called YouTube Analytics.

By delving into its backstory, you'll find out what keywords users are most likely to type when they arrive at your content, how long they watch each video, which video piques their interest the best, and when they decided to share your content with their friends or social media followers.

By focusing on the information you gain in this way and adapting even more to your target audience, you will be able to reach them even better and optimize your marketing efforts. Without this, you'll overpay for advertising at best and discourage visitors at worst.

Learn about YouTube's algorithms

To get the best results, you need to put in a lot of work – learn YouTube's algorithms, and create engaging content that will make viewers stay longer on each video you add. It turns out that not only are short videos very popular – more and more often viewers appreciate longer but informative content. Still, to keep their attention for a longer time, learn to use some of the cinematic tricks – sound effects, dynamic cuts, and engaging narration. An additional motivation to create such content may be the fact that it is preferred by algorithms (which decide its position in search results), as capturing the viewer's attention for longer means more ads that can be displayed.

Analyzing the most popular channels on the YouTube platform, it is impossible to miss that none of the videos uploaded there are thereby chance – there is a noticeable consistency in the message, style, or graphic layer. This makes it much easier for viewers to identify your content and perceive it as valuable content worth paying attention to.
5 essential tips on how to promote your YouTube channel – read more.
How to promote a video on YouTube?
Apart from the channel itself, you should care about promoting and positioning individual videos on it. Sometimes just one video, properly promoted, can turn out to be the "workhorse" of the whole channel, attracting new viewers and subscribers. For this to happen, from the very beginning think about the positioning of the video – placing keywords in the title or description will work (there are no big differences between the optimization "for Google" and the one made for the YouTube platform).
However, try to take your customers' vantage point, to be the person looking for the content and wondering what to type into a search engine. A title that includes a popular question or calls to action and provides an answer to it can significantly increase the number of visitors, and an intriguing description that also includes a few keywords can prove to be a powerful tool in the struggle for views. Of course, don't overdo keywords – addressing the person (not the algorithm) and expressing yourself in clear and natural language is always most important.
Sources:
*https://influencermarketinghub.com/
**https://smallbiztrends.com/
If you like our content, join us on Facebook and Twitter!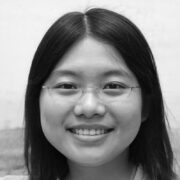 The most important questions
Can you only create short videos on YouTube?

While originally the site mainly featured content that was a few minutes long at most, you'll find that your audience's preferences are changing – as long as you offer valuable and interesting content. Longer videos are also promoted by algorithms due to the possibility of displaying more ads.

Is setting up a YouTube channel complicated?

On the contrary, it's just a few minutes of work and you can use your existing Google account to create it.

How do you monetize on YT?

The range is wide – on average it's slightly over 2k $ per month in Europe. Profits come not only from displayed ads but also from various forms of cooperation with companies.