Love finding and sharing GIFs online? Learn how to make a GIF of your own in a couple of easy steps in our guide to GIF-making. GIFs are a great way to convey emotions through images. They're like text emojis, but with an added layer of creativity and fun! Whether you're trying to cheer up someone who's feeling down or share your excitement about something that happened in the news, GIFs are the latest viral meme-sharing method.
How to make a GIF? Table of contents:
Have you ever seen something online and wanted to share a GIF, only to find that you can't quite find that perfect video image to explain how you feel? When your search engine fails you, the next best step is to make your own GIF! In this article, we are going to break down the basics on how to start making your own GIFs that you can start sharing right now. Whether you are an experienced graphic designer with the latest digital tools or a social media user who wants fast-and-easy GIF-making skills, we've broken down how to start making your own GIFs quickly.
What Is A GIF?
A GIF, or Graphics Interchange Format, is a type of animation that was originally developed to show various forms of computer graphics on the internet without the need for heavy data usage.
These days they have become an easy way for people to express themselves through pictures and video clips.
When words fail, GIFs are the best way to show an opinion or response in text messages, websites, or social media streams. Some GIFs have become so ingrained in the popular consciousness that they have sold for millions of dollars in NFT exchanges.
While it can seem as though GIFs are complicated to make, they are actually quite simple to design, load, and start using. Let's take a look at how you can start making GIFs right now – regardless of your experience or expertise!
Ready to get started? Let's get GIF-making!
How To Make A GIF (For Advanced Graphic Designers)
If you're a seasoned graphic designer and want to make really high-quality GIFs, then this section is for you! We'll walk through how to use Adobe Photoshop's animation features.
Knowing how to build your own GIF using Adobe Photoshop's animation tools is a great way to create high-quality GIFs that the online world will fall in love with.
Before you create your GIF in Photoshop, you will first need to record a portion of the video to use. We recommend using VLC media player: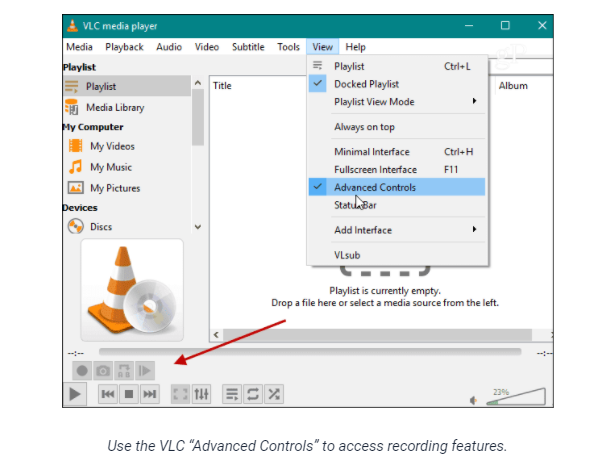 Use the uploader to pull up a video in VLC, and select "Advanced Controls" from View.
Move the play head to 5 or 10 seconds prior to the portion you want to be recorded.
To record, press the red Record button, and then Play on the video. Press Record once more to stop the recording.
Locate the saved recording on a file on your computer, typically under a "Videos" folder.
Once you locate your new file, it's time to turn it into a GIF on Photoshop: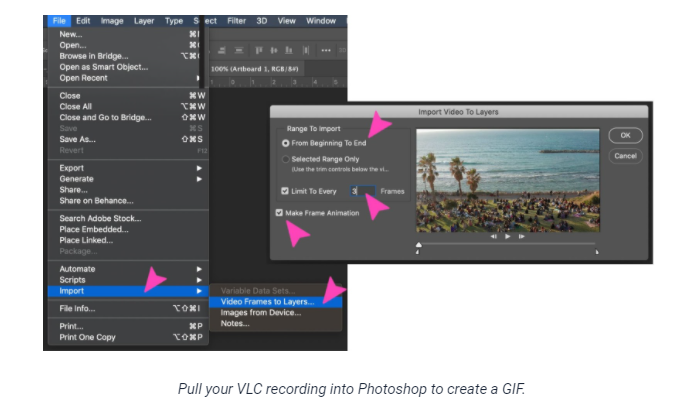 Open Photoshop, and pull your new recording into the program via File > Import > Video Frames to Layers…
A new dialog will pop up. Use the available handles to trim your clip to the frames you will use for your new GIF.
You can use Photoshop's filters and text tool to get creative with each frame.
When you are satisfied, you can export your file as a GIF with File > Save for Web…
Once the pop-up appears, make sure to select "Adaptive" under the drop-down selection for GIF. This will give you the best quality GIF once exported.
To keep your GIF looping forever, make sure you select "Forever" under the "Looping Options."
To finish exporting, select Save… to name your new GIF and save it to your computer.
The next step is to test your new GIF and then upload it to your final destination to start using it!
How To Make A GIF (For Everyone Else)
If you're not a graphic designer but still want to make your own GIFs, there's good news! You don't have to be a professional designer to create the web's next viral GIF.
We'll walk through how to use some common online tools that will have you making creative and fun GIFs from your favorite memes and online videos in no time.
Method 1: The GIPHY GIF Maker
If you have ever searched and shared GIFs online, you have likely come across GIPHY. GIPHY is one of the web's most popular online GIF libraries, with thousands of GIFs for you to copy and share in a click.
Did you know that GIPHY also features a tool for creating and sharing animated GIFs?
Giphy's own GIF Maker lets you simultaneously create and share your creations with just a few clicks. Just pick your source material from YouTube, Vimeo, or any other video platform that supports embedding (even Facebook!) and put the link into the GIPHY GIF Maker.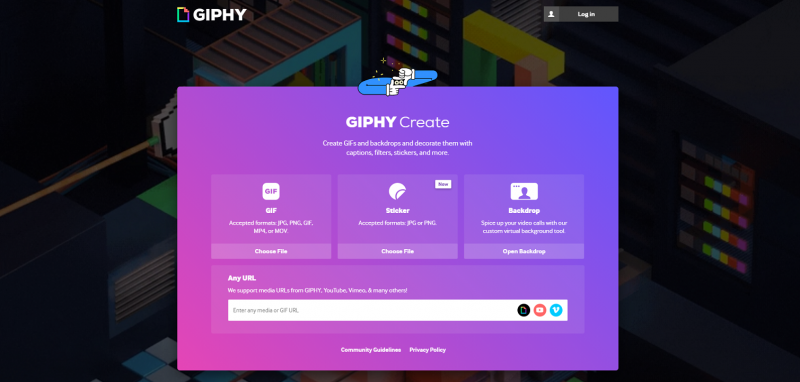 Once loaded, select a portion of the video that you want to be made into a GIF. You can even add graphics or captions to your new GIF and let the GIPHY system create and upload your new GIF straight to the GIPHY library!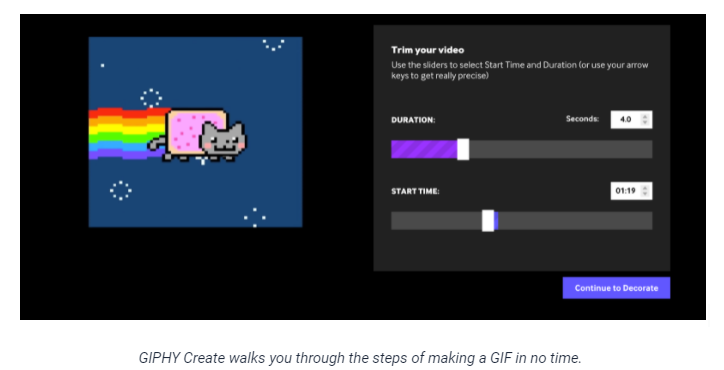 Method 2:ScreenToGif
ScreenToGif is a free, open-source program that you can use to record anything that is playing on your screen and turn it into a GIF. ScreenToGif features an easy-to-learn interface and a simple start-and-stop recording method.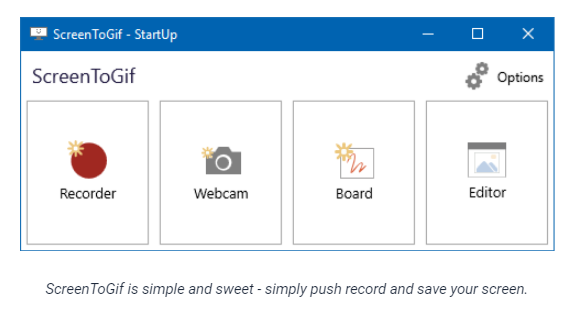 To make a GIF, simply open the ScreenToGif system after you open your video on your desktop or browser. Fit your video to the ScreenToGif interface, and press the "Record" button to start and stop the recording on the portion that you wish to record. You can then save your GIF through the interface once you are satisfied.
Once finished, you will be able to get your GIF from wherever it was saved on your computer (usually the Downloads folder). The recorded video is automatically converted into a series of frames that are ready for importing into GIPHY or any other GIF-sharing library.
Boost Your GIF-Building Skills With Free Resources From Firmbee
Whether you are an expert at Photoshop or just a social media power user, knowing how to create your own GIFs is a fun and easy way to add to the online conversation.
If you want some free graphics to start making GIFs using one of the above methods, head over to Firmbee for a free download of high-quality graphics that will get you started. We have tons of great free graphics (and other tools!) that will get your creative juices flowing in no time.
What kind of GIF do you plan on making? Share it with us below!