A startup will not be born without an initial business idea, and the more innovative and unique it is, the more likely the company is to succeed quickly. Although a strong vision is one of its key elements, it is not enough to get the business off the ground and launch a new product. Therefore, a well-thought-out strategy becomes necessary, which, taking into account various stages of the startup's development, helps to efficiently plan the necessary actions and future steps. Read on to find out more.
How to launch a product? – table of contents:
Do research
The process of launching a new product should begin with a detailed analysis of the target group, potential competitors and the segment where you plan to start your business. Also, you ought to test demand for a particular product or service in advance. This will reduce the risk of investing in the wrong idea.
The main aspect that you need to focus on before launching a product is the target group. As consumer tastes are remarkably diverse, it is impossible to produce a one-size-fits-all product that will provide a satisfactory solution for every customer. Thus, differing preferences have made even the smallest features of specific products important for both customers and manufacturers.
In the face of such diverse consumer expectations, it is crucial to define your target group, whose needs and preferences will become an important determinant influencing the shape of the entire product. A helpful tool in this process is a buyer persona. This method helps to identify your customers' needs and consumption habits, so that the introduced product, sales channels and marketing strategy can be properly adjusted, increasing the overall buyers' satisfaction.
The analysis should also provide information about your competitors and their offer. This will let you learn how the practices used by your business rivals affect their customers' current and future purchasing decisions. If you skillfully use the obtained data, you will have a chance to eliminate activities that are ineffective in a given market segment, and focus on improving those that have so far brought others the greatest benefits.

Get a bigger picture
When getting ready for a new product launch, apart from analyzing your environment, it is important to consider other factors influencing the success of your business idea. Adopting a broader perspective that will allow you to understand the steps leading to the delivery of your offer to customers becomes the key to success.
As a result, the very purchase should not be perceived only as a one-time event, but a complex process where it is important to understand the consumer decision journey. Learning more about the whole buying cycle lets you create a valuable relationship with the buyer.
In addition, taking into account many factors that stimulate the consumers' behavior allow you to enrich your product and come up with a unique selling proposition (USP). The USP can be identified as a feature that sets your product apart from the competition.
Besides creating the USP, you should also remember to properly communicate your value proposition to customers. This is why companies focused on building their market position quickly strive so hard to make the USP the first product feature that new customers learn about.
Promote your product
After analyzing the market and using the obtained data to refine your new product, the next step is to properly promote your offer and deliver it to your customers. Contemporary market is extremely dynamic, and the companies operating in it become more and more competitive.
The multitude of goods being launched makes it a real challenge to establish a presence in the market. That's why a well-thought-out marketing strategy that successfully communicates all the advantages of new products and their benefits to potential buyers is such an important element.
Your marketing decisions should be based on prior analysis and drawn conclusions. Defining the needs and desires of your target group in the initial stages of the process will help you choose promotional activities that will win the clients' hearts and motivate them to make a purchase. The collected information will also let you properly adapt your content and make it even more attractive.
The marketing activities should initially raise consumer awareness. A new company entering the market has yet to get into the buyers' minds to finally convince them to purchase the released product. Therefore, the entire process of building your brand is so important. It requires proper planning, positioning, as well as creating valuable content and positive brand impressions.
The success of a new product launch also depends on the choice of communication and sales channels. Even the most creative ads, in order to be successful, must first reach the target group. The selection of various channels through which your company's message will be delivered must then be based on your potential customers' preferences and consumption habits. The same applies to the sales channels, which in their own right should facilitate the entire buying process and motivate buyers to make a purchase.
Summary
Today's market realities force entrepreneurs to thoroughly plan launching their products. The process should be preceded by an in-depth analysis of the target group, its preferences and needs. It is also advisable to learn more about your competitors as it will help you make wiser decisions.
You should also remember to choose the right form of contact with your potential customers. Highlighting the USP or taking into account the preferences of your target group when choosing the right communication and sales channels, make it more likely that the new product will be successfully launched.
Read also: How to foster a startup culture?
If you like our content, join our busy bees community on Facebook, Twitter, LinkedIn, Instagram, YouTube, Pinterest, TikTok.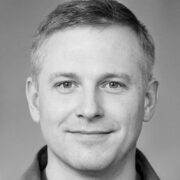 The most important questions
How to launch a new product?

The process of launching a new product should begin with a detailed analysis of the target group, potential competitors and the segment where you plan to start your business.

What is a USP?

A unique selling proposition (USP) is a feature that sets your product apart from the competition.

What should you keep in mind when creating a marketing strategy?

Your marketing decisions should be based on prior analysis and drawn conclusions.