Have you ever wonder how to increase conversion in your e-store? If your answear is yes, you can use the knowledge we gathered here and make your customers happy while increasing your sales. An online store's website must encourage people to shop — both in appearance and in the simplicity of navigating through it.
How to increase conversion in your e-store – table of contents:
An online shop's website should be designed so that it meets the needs not only of the seller, but above all the customers. Although such an assumption seems to be trivial, it can be difficult to implement.
Ease in navigating through the website
Navigating through the e-shop should be fast and efficient. When a customer clicks the "Shipping" button, he wants to go to the page describing the shipping. If he has to click through several other pages, e.g. on current promotions, he will sooner give up shopping than decide to make such a trip. Also, consider so-called "crumb navigation", i.e., showing the user his current location using hierarchically ordered hyperlinks to pages he has previously visited, for example: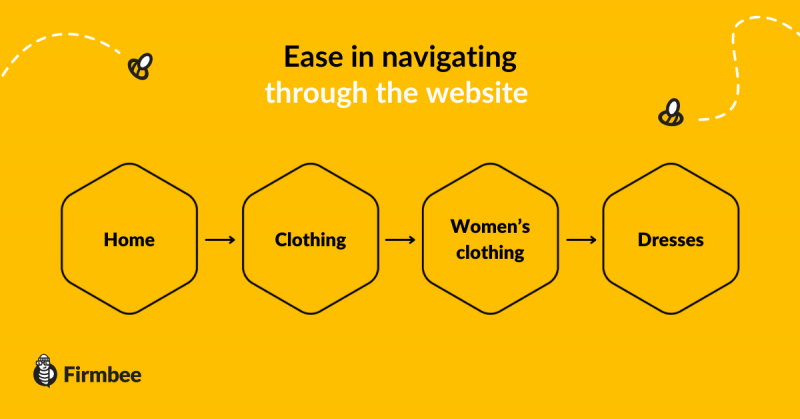 This way, the customer won't feel lost on the site and can easily return to the page that interests them most.
Effective Search
Another way hot to increase conversion is an effective search. If a search engine cannot find the phrase you are looking for, you have three choices: type in synonyms, click through the categories on your own or simply leave the site and try your luck with your competitors. That is why it is worth checking regularly the search statistics of an e-shop to know which of them generate the weakest results/no results and take care of the hint system in the search engine.
Neat and practical pictures
Even the most professional layout will not help if the products are accompanied by poor-quality photos. Users buy with their eyes. Let them see the goods in detail with the possibility to enlarge the photos to pictures of the item from several perspectives.
A good example is Zappos, an online store that ranks in the top 10 most visited shopping sites in the US. Their product photos are simple, taken from every perspective, with the ability to zoom in to see the material.
Shopping without registration
In many stores the registration process is tedious and time-consuming, just like the shopping procedure itself, which makes a lot of customers get discouraged and give up. Going through the shopping cart, filling in all the fields, finalizing the transaction. Make it nice and easy for them for a change.
Experiment with forms and A/B tests to see which ones are the most convenient for customers. Or bet on shopping without registration. Implementation of some of these changes does not have to require time or specialist skills.
It can, however, make it much smoother for customers to use the e-store and significantly increase conversions. Especially in times when consumers pay more and more attention to shopping convenience instead of prices.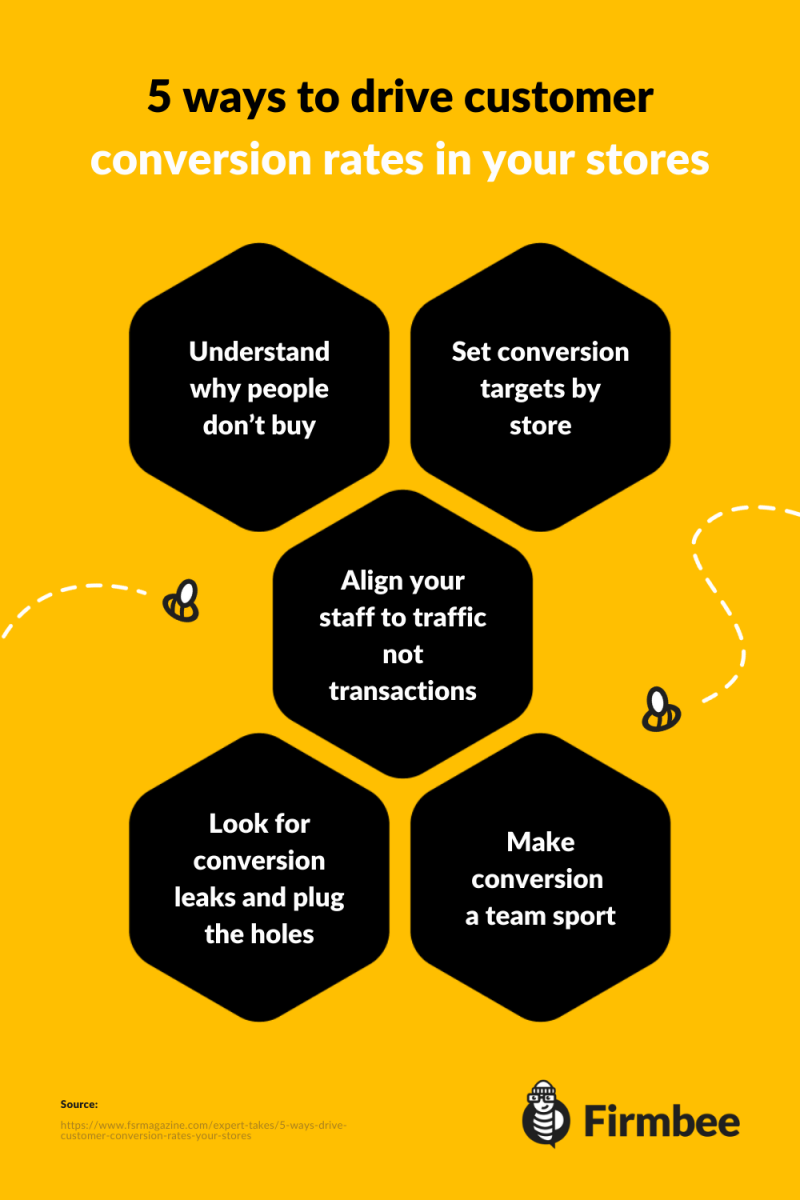 As you can see, there are some ways how to increase conversion in your e-store. First of all, in order to increase it, you have to measure it. If you follow our tips, your conversion should increase and you will enjoy more sales!
If you need more ideas where and how to sell your products, see our article about selling on the Amazon FBA platform.
If you like our content, leave a comment below and of course, join our Facebook community to stay in touch!