What is professional employee burnout and how does it show? Read the article and check how to recognize the beginnings of professional burnout in your subordinates and how to treat it in order not to lose valuable employees.
Employee burnout – table of contents:
Causes of professional employee burnout
Professional employee burnout is the body's reaction to prolonged stress that manifests itself as physical, mental and emotional exhaustion. The causes of professional employee burnout include the stressful nature of work, excessive workload, imposed pace of task completion or performing similar repetitive tasks. Others are inadequate compensation for effort, lack of control, unclear goals, conflicts and lack of support from co-workers or supervisors.
Another reason may concern the excessive ambition of the employee: setting unrealistic goals, too high expectations towards oneself, excessive perfectionism in the realization of tasks, treating work as a "mission", too big emotional engagement in performed work and punishing oneself for mistakes and failures.
Symptoms of professional employee burnout
Symptoms of job burnout can be divided into four categories:
physical,
emotional,
social,
professional.
Physical symptoms mainly include feelings of fatigue, insomnia, lack of appetite, body aches, elevated blood pressure, weakness, depression, decreased immunity or even substance abuse.
Emotional symptoms include depression, fatigue, mood swings, negative thoughts, helplessness, feelings of loneliness, emptiness or lack of purpose. They also include anxiety, aggression, impulsivity. If they become chronic, it can trigger neurosis or even depression.
Social symptoms are manifested by a need to stay away from people. Whether it's the family or colleagues, people who feel job burnout won't feel in a need of company.
The last but not least, professional symptoms. They include lack of commitment, unwillingness to go to work and feelings of dissatisfaction or unproductivity.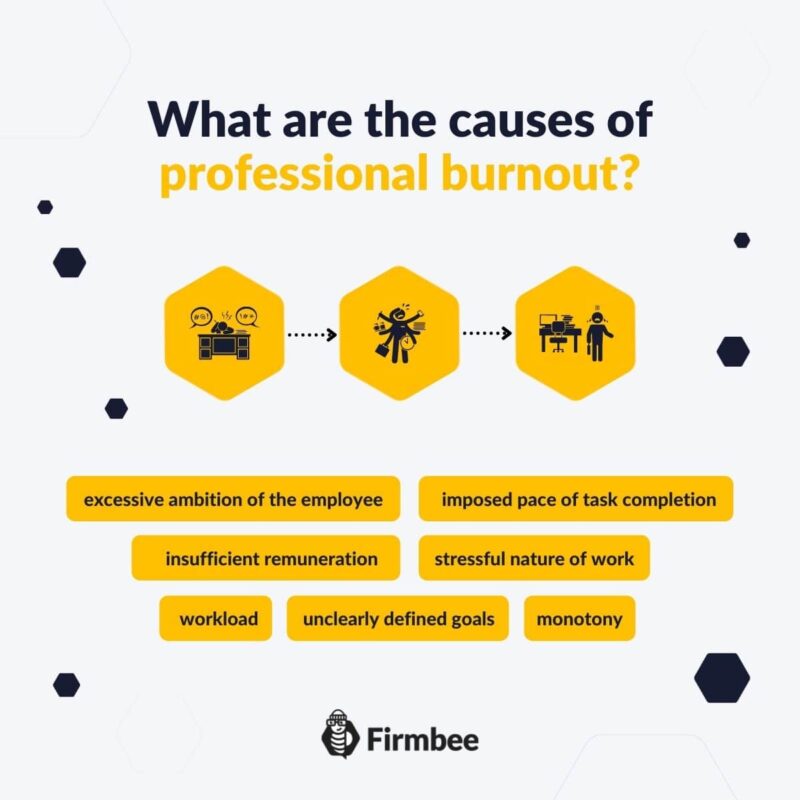 How can an employer prevent job burnout in employees?
By diagnosing job burnout early, you can manage the situation and protect yourself from losing a valuable employee. There are several measures employers can take in their organizations to prevent burnout and respond to it.
First and foremost, employers should educate employees about burnout, make them aware of what the first symptoms may be, and reassure them that they can count on the employer for support when they occur. The best help could come in the form of psychological support to help in the diagnosis and possible treatment.
Other benefits which can protect an employee from burnout are those related to development, opportunities to take courses, training, subsidizing language learning or access to company educational materials. If an employee constantly cares about their personal and professional development, there is less chance for professional burnout, which is often caused by monotony and a sense of stagnation.
An increasingly popular benefit (especially in the IT industry) is Unlimited Paid Time Off. It is an unlimited paid leave which may exceed twenty days a year that allows the employee to rest when they feel overloaded with work and urgently need regeneration. It is also worth organizing well-being training and workshops that cover topics related to the workplace.
The office should also have a place where the employee can regenerate and calm down between engaging tasks. The employer should set a positive, friendly and safe atmosphere in the workplace and facilitate good relations between employees.
Fair pay also plays an important role, but above all, employers must not underestimate the symptoms of burnout in their employees. They should feel supported by the employer, not afraid to share their problems. The sooner professional burnout is diagnosed, the better the chance of overcoming it.
How can a team leader prevent burnout in employees?
Team leaders or managers should delegate tasks according to the competencies, skills and abilities of subordinates, objectively evaluate the team's work and provide feedback in a friendly manner. It is also essential to build the commitment of employees, motivate them and set partial, realistic goals. Managers should also take care of relations within their team by organizing integration meetings and solving current disputes and issues face-to-face.
If you like our content, join our busy bees community on Facebook and Twitter.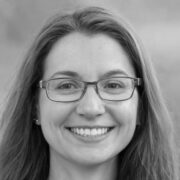 The most important questions
What is professional burnout?

Professional burnout is a reaction of a body to prolonged stress that manifests through physical, mental and emotional exhaustion.

What are the causes of professional burnout?

Stressful nature of work, workload, imposed pace of task completion, monotony, insufficient rewarding scheme, unclearly defined goals, the excessive ambition of the employee or quarrels in the team.

What are the symptoms of burnout?

Physical symptoms include tiredness, insomnia, lack of appetite, headaches, stomachaches, high blood pressure, weakness, depression, decreased immunity, alcohol and drug abuse.