With the advent of the pandemic, online group chats have become an everyday reality for all of us. Regardless of whether it's for work, study, entertainment or socializing online, virtual chats are indispensable communication tools, with the help of which it is possible to create various projects, requiring in its essence cooperation of more than one person. Fortunately, software available on the market makes this solution accessible and often completely free. In this article, we present the best group chat tools, with the support of which no circumstances will stand in the way of achieving team goals.
Group Chat Tools – table of contents:
Group chats tools – what is it and who does it serve?
The essence of group chats is the ability to discuss in a group, so in a number greater than two interlocutors (although available solutions do not exclude this form of conversation). Modern communicators provide text, audio or audiovisual forms, with the option of exchanging files, their co-creation, creating thematic threads, assigning tasks, "unchecking" those completed, monitoring the progress of the project, making corrections, etc. All in real-time with no delays. As a result, group chat has become a comprehensive tool for remote work, regardless of the place where it is done.
Online group chats save a lot of time associated with commuting to a shared meeting place (not to mention situations when such a possibility is excluded – e.g. remote work in quarantine). What's more, available forms of information exchange minimize differences resulting from the lack of physical presence of co-workers, and sometimes even surpass traditional solutions in terms of organization (e.g. thanks to advanced functions of organizing effects of particular work stages in one place, with simultaneous visibility for all group members).
This makes group chats very attractive for those who prefer to work remotely from home while being an alternative to stationary forms of learning and project team meetings. With these in mind, we present a list of the 8 best group chat tools in 2021/2022.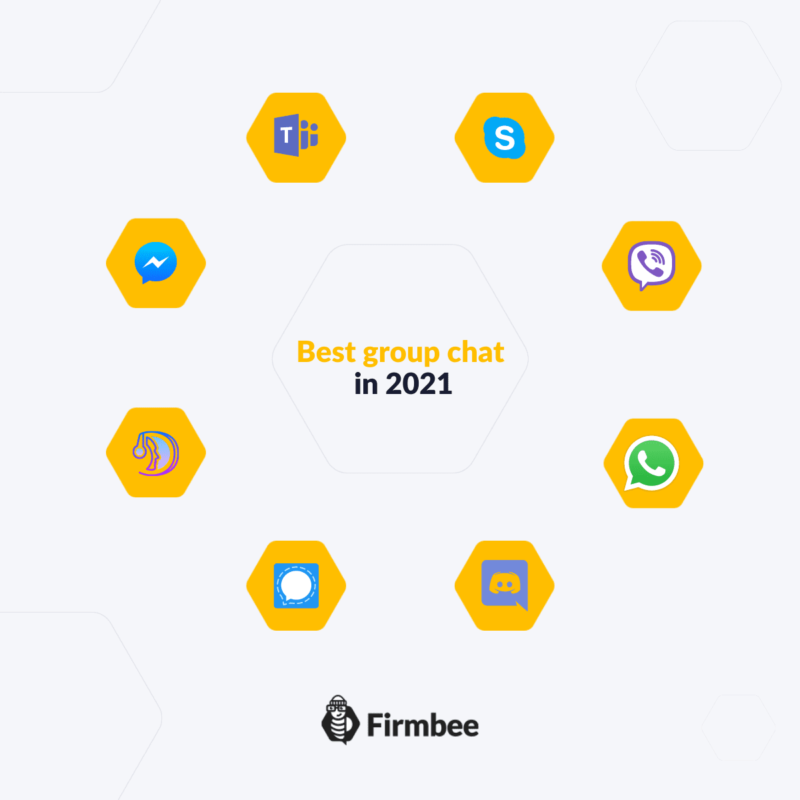 8 Best Group Chat Tools
Microsoft Teams

The free version of this tool can connect with up to 300 users (not including guests). The number of available forms of communication is extremely wide and includes text, graphic, audio and audio-visual forms. Interaction can take place through individual or group connections. Also, regardless of these connections, collaboration activities for real-time file creation (Word, Excel, PowerPoint, OneNote) can take place in a general forum or group room. This tool is also perfect for giving, sharing, and receiving presentations.

Skype

Skype provides text, audio, and audio-video calling, with the option to quickly switch between these modes. Among the features valued by its users, it's worth noticing: recording conversations, blurring the background during a video call and communicating with people who do not use the application (in this case, however, fees come into play). Skype renders remote working on basically all modern devices – in addition to traditional computers, laptops and phones, these include Xbox One consoles, tablets, Amazon Alexa and Kindle Fire HD.

Messenger

Group chats on Facebook are possible using Messenger, which is familiar to everyone. It allows text and graphic communication, with audio and audio-video connectivity. It is also a mediating space for file transfer. The latest novelty introduced to the group of Messenger functionalities is Messenger Rooms, where you can create calls/conferences involving up to 50 people, not limited only to users of the application.

WhatsApp

The direct alternative to Messenger has established itself by starting with text messaging; some time ago, it expanded its services to include video calling. It is also a platform through which you can exchange files and share your location.

Discord

Discord is a platform that has been particularly popular in the "gaming" community; however, as it has grown enough to gain popularity among the public as well. It enables text, audio, and audio-video communication, with the option of the file transfer. Its advantages include intuitive use, the efficiency of operation, compatibility with other platforms and software (Windows, Android, macOS, iOS and Linux). Discord also works in a browser version.

Viber

It is an application enabling group chats with a wide range of means – text, audio form, audio-video, file transfer and multimedia. Among the useful features offered by Viber, we should mention synchronization with saved contacts and the ability to connect with people who do not use the application (for a fee).

TeamSpeak

This solution was created to enable group voice and text chat for online multiplayer gamers. Yet, the additional functionalities introduced by the creators, such as the file transfer option or instant messenger personalization make TeamSpeak useful for those who appreciate minimalism and simplicity.

Signal

Signal will be appreciated by those who particularly value their privacy. This is because Signal does not store information about contacts and does not share them further while relying on end-to-end encryption. Also, connection metadata is not collected in this case, and the messenger itself is enriched with an option to automatically delete already-read messages.
Summary
You can't complain about the shortage of communicators for group chat, and the choice of individual ones is a matter of needs and preferences. These tools are already an integral part of our reality, which will probably become even more so in the future. So it is worth using the available solutions – especially that many of them are available quite free of charge.
Do you want to know other useful tools? Read also: Top 5 Programs For Creating Landing Pagess!
If you want to stay in touch, join our Facebook community!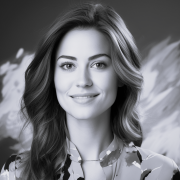 The most important questions
What is a group chat?

The essence of group chats is the possibility of discussion in a group, i.e. in the number of more than two interlocutors, using various forms of communication (text, audio, audio-video).

Which group communicator to choose?

The answer to this question depends on individual needs and preferences. However, you should choose from instant messengers such as Microsoft Teams, Skype, Messenger, WhatsApp, Discord, Viber, TeamSpeak and Signal.