Nowadays, there are many ways to raise the capital necessary to develop your own startup, and depending on the specifics of your idea and the market you want to target with it, budding entrepreneurs can partner with numerous bodies that support innovative businesses. One such source of funding is grants and government subsidies. Learn more about the top grants and what conditions your business must meet to receive them.
Grants and government subsidies – table of contents:
Where to get free money?
Grants or non-refundable financial aids that startups receive are one of the most desirable sources of funding for budding entrepreneurs. Often identified with free money, the offered funds under such programs enable startups to get a foothold in the market. Today, there are many types of grants that are offered by various types of public and private organizations. However, not every business can hope to enjoy the benefits of this type of support.
Startups that want to get help in the form of a grant must first prove the validity of their idea and meet a number of requirements. The list of conditions is drawn up based on the specifics of the industry and the nature of the startup itself. Thus, it becomes the task of the budding entrepreneur to present the potential of the new venture in the best possible way and to convince the decision-making entity of the uniqueness of the idea.
It is worth noting that in many cases only certain types of businesses can count on support in the form of grants. Most often, this group can include businesses that stand out as highly innovative, which additionally have a positive impact on the local community or the community as a whole, such as various ecological, scientific or technological projects.
Entities responsible for running grant programs focus on working with startups that they believe will properly use the money provided to them. That's why it's so important for startups to showcase all their strengths and emphasize their high potential for rapid growth once they receive the needed funds.

Top 5 grants for startups
Visa Everywhere Initiative
Every year Visa organizes an international competition for startups specializing in payment processing and various digital services. The global dimension of the event significantly increases the competition between candidates, but the high prize of $50,000 for the winning startup effectively motivates fledgling businesses to perform at their best.
WomensNet Amber Grant
It supports and promotes the activity of women who aspire to establish their presence in the business world. Each year, WomensNet provides grants to startups run by entrepreneurial women. Each month, the organization offers a $10,000 grant to a different company, and at the end of the year, one of them has a chance to win an Amber Grant of $25,000.
Patagonia Corporate Grant program
The company allocates 1% of its annual sales to support the development of green projects. The awards, which range from $5,000 to $20,000, are given to businesses working to protect the local environment. At the same time, you can apply for the program through an appropriate invitation, which Patagonia generates after seeing the potential.
FedEx Small Business Grant Contest
FedEx offers grants to small companies that have been in the market for some time. Held annually, the competition gives a startup a chance to win a $50,000 grant. In addition, the top 100 finalists also win access to various resources, along with free training.
Essentials Fellowship program
The program is mainly designed for startups seeking to improve education in local communities. In addition to regular funding, applying entrepreneurs can expect to be awarded grants that allow for testing ideas, coaching or training.
Summary
Startups seeking funding should also consider the wide range of programs offered by the state, the European Union and private entities, which have been specifically designed to meet the basic needs of businesses still in the early stages of development. Among other forms of acquiring funds to start an innovative business, grants stand out because they are non-refundable. This is why the vision of receiving free money is becoming so attractive to a growing number of startups.
Read also: How to foster a startup culture?
If you like our content, join our busy bees community on Facebook, Twitter, LinkedIn, Instagram, YouTube, Pinterest, TikTok.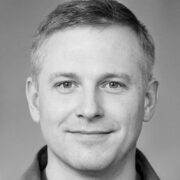 The most important questions
What are grants?

Grants can be defined as non-refundable financial aids received by various types of businesses to get started.

Which companies can count on grants?

Most often, such businesses are very innovative. In addition, in many cases they have a positive impact on the local community or society as a whole.