Are there modern ways to motivate your mind to work hard even though it keeps wandering? Is distraction a hindrance that will everlastingly impact our time- management at work? It turns out that not necessarily, as there are solutions and tools designed to boost your collectedness.One of them is apps for mobile devices that help you concentrate at work. We've listed 10 of the best programs to help you perform your daily duties efficiently. Daily concentration exercises improve your reflexes, zap your brain to focus, and make your daily work habits more fun!
Focus at work – table of content:
Why does distraction occur?
Absent-mindednessis a real enemy at work. Its most frequent reason is fatigue. We live intensively, and the rapid flow of information and the multitude of stimuli reaching our bodies make us constantly look for new solutions. Static work, which requires permanent focus and control over our thoughts, can be tiring for our brain. This primary organ of our body needs fresh and attractive stimuli as it has evolved to function in that way.
Problems with concentration are suffered primarily by people who work mentally. At some point, they may experience what might be called "overload of incoming data" and their bodies trigger a defensive mechanism, it "switches off", they start to take it easy and their mind wanders to some more "interesting" places than work. Deconcentration is often accompanied by procrastination – the tendency to postpone one's duties. Although there is temporary joy and quite a lot of enthusiasm after such an activity, procrastination can cause long-term problems.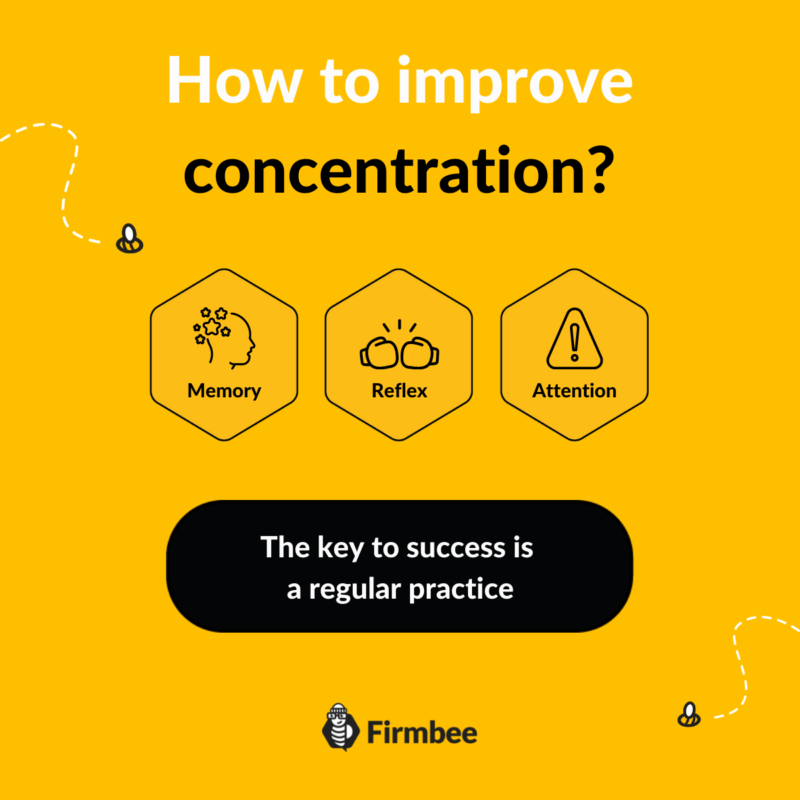 How to improve concentration?
The key to success is a regular practice. Memory, reflex and attention exercises should be done systematically. A great help in the context of maintaining regularity are intelligent mobile applications whose effectiveness is confirmed by scientific research. Attention exercises can be done practically everywhere. They are especially handy when we want to "put something on hold".
Lack of concentration is also identified with a lack of inspiration, so all the more we should struggle to attain this state. Below we present a list of 10 valuable applications for concentration problems at work. If you feel like enhancing your attention span and would like to check out what the digital world has to offer for your mindpower, clock our list of top 10 apps to improve concentration.
Top 10 apps to improve concentration
MindPal

It is a real brain trainer that creates a personalized daily set of exercises for the user. The app is available for devices that support Google Play and the App Store. MindPal includes 40 games focused on seven cognitive areas. Thanks to the application we can train daily e.g. memory, attention or reaction speed. The software enables tracking progress, which motivates to work even more.

Elavate

A highly rated application to improve your attention, memory and math skills. Again, we get our own training program, which somehow "learns" depending on the player's abilities. The more you train with Elevate, the better you can concentrate on your tasks.

TrickyTest 2

It is a mobile quiz-style concentration exercise that boosts IQ levels and motivates the brain to think harder. The game has a set of tricky and sometimes even absurd puzzles, enhancing creativity. As the developers themselves emphasize, TrickyTest 2 almost "develops creative thinking to its limits".

Forest

What could be more compelling than meticulous plant care? In the Forest application, the user starts to plant his own virtual tree. The trick is to take care of the orchard systematically… but also not to interfere too much with the vegetation. For the planted tree to achieve a beautiful appearance, it is necessary to leave the smartphone for a set time. The longer you stop looking at your phone, the more beautifully your grove will bloom.

MoodKit

It's an app recognized by the New York Times and Discovery Magazine, among others, for its outstanding impact on improving mental health. Deconcentration at work can be caused by stress, neurosis or emotional disorders. MoodKit contains not only professional exercises for concentration but also a rich set of tips and extensions for improving your mood.

Lumosity

A program containing selected exercises for focusing attention, grouped in five categories. The application strengthens concentration at work, influences the speed of thinking, flexibility and resourcefulness in stressful situations.

Brain Wars

How to improve concentration at work using online games? It would seem that this is impossible. Brain Wars is an exception to this rule. The application has been hailed as the world's first software that includes professional exercises for concentration in the form of competition with other players. An additional bonus is the possibility of systematically climbing up the world ranking.

Enigmbox

Under this mysterious name is hidden unusual application, which at each stage of its progress requires entering a secret code. This causes that each level is different from the previous one. The player performs more or less complicated activities, solving original puzzles. These, along with the progress of the game, become more and more demanding.

NeuroNation

Do you suffer from a lack of concentration? The main idea of NeuroNation creators is to mobilize your brain to hard work. The software contains memory exercises, mental puzzles and mini-games that improve the speed of thinking. Interestingly, the Department of General Psychology at Freie Universitat Berlin proved that the application effectively strengthens memory and concentration in players.

Duolingo

Concentration problems can be solved… by learning languages. Assimilating new vocabulary, terms and linguistic rules motivates our brain to increase concentration. With Duolingo, learning languages is as easy and free as possible.
Mobile apps for lack of concentration – for whom? Summary
Short-term memory problems, reduced ability to come up with solutions, lack of motivation or creative ideas – are frequently connected with a very low level of concentration and motivation. If you want to know how to stay motivated at work, check our article.
Concentration problems affect mostly young people, for whom the amount of available information hampers their ability to focus. Although applications will not be a remedy for all problems, they can significantly help in achieving the appropriate level of concentration at work.
Want to see more great content like this? Check out our social media and be online with us!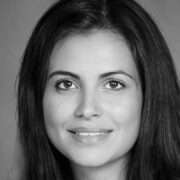 The most important questions
How can memory exercises, using a smartphone, be effective?

Puzzles, quizzes or memory exercises increase concentration levels. The apps use proven patterns that are often based on verifiable scientific research.

How often should I do attention exercises?

It is recommended to do these types of tasks and puzzles every day. Some apps create a proprietary training plan that is given to the user.

How to improve concentration in the short term?

Apps primarily work in the long term. If you're looking to gain immediate inspiration and motivation try slightly different techniques like breathing or sports to rejuvenate your brain with oxygen.