Facebook Shops is Facebook's latest initiative to enable small and medium-sized businesses to create online stores directly on platforms like Instagram and Facebook, completely free of charge. The timing is perfect because in the age of the coronavirus, digitization processes have accelerated and the momentum towards e-commerce has taken a turn for the better. So what do you need to know about Facebook Shops?
Facebook Shops – table of contents:
According to Facebook's latest State of Small Businesses report ("State of Small Businesses"), nearly a third of small businesses in the United States are no longer operating, and those that have stayed afloat during the pandemic have neither enough funds nor enough customers to think confidently about the future.
What are Facebook Shops?
Facebook, which earns on small businesses no less than on big brands, could not pass by this indifferently. All the more, Facebook has been making the hay while the sun shines for as many ways of any e-commerce revenues as it could and can. Facebook Shops is by no means the only fresh initiative . There is also Facebook Marketplace, Instagram Checkout or all the "shopping" ads that can be emitted on Instagram. Facebook Shops, however, as Mark Zuckerberg stressed, is the most important step to unify the entire e-commerce system.
Shortening the path to e-commerce for small and medium-sized businesses seems like a shot in the arm, after all. During the pandemic, the search for "agile" and affordable e-commerce platforms took on a life of its own, with many local businesses using Facebook's features to survive. It was on social media that information such as delivery options for online orders or changed business hours appeared, and Messenger became the main platform for contacting confused customers.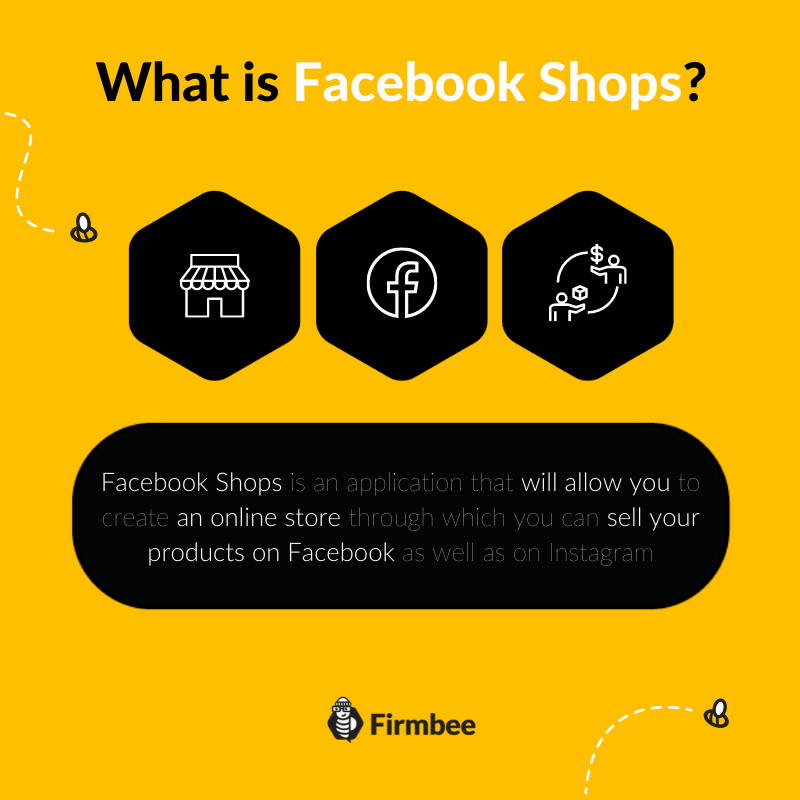 How will Facebook Shops work?
It is an application that will allow – for free – the creation of an online store through which you can sell both on Facebook and on Instagram. The whole process is supposed to be as simple as possible: the company will only have to add products to the catalog, select those that will be recommended and customize the look of the store by changing the background image and adding branding elements or fonts and colors.
Once the store launches, customers will be able to browse, save and order products directly from the app, and businesses will be able to communicate with customers via Facebook, Instagram, WhatsApp and Messenger.
A unique feature of Facebook Shops will be the ability to shop live during a live broadcast.
For which brands is this beneficial?
It is dedicated mainly to small and medium entrepreneurs. They are the ones looking for the cheapest and fastest e-commerce solutions. Often even relatively cheap SaaS platforms are a cost challenge for them and open source solutions are unavailable due to the long implementation time and skills needed to do it.
Facebook Shops can be set up for free.
The giant sees its main source of revenue in the ability to broadcast more ads, and Facebook Stores can be featured in ads on the News Feed and Stories.
What could be the downsides of using Facebook Shops?
The new solution has hit the US market, where it is currently in the testing phase and it is not known exactly when it will arrive elsewhere. Facebook informed, however, that in the next few months the solution will be available in other markets. What should we know before we decide to use it?
Creating a shop on Facebook is, as we have already indicated, is free of charge. Facebook also doesn't charge for transactions if merchants process them through third-party platforms like Shopify or WooCommerce. Still, retailers who don't have other e-commerce platforms, must use Facebook's payment gateway, Facebook Checkout, and pay a 5% processing fee. That's less than on Amazon or eBay, but it's still something to consider and keep in mind.
Read also:
Facebook Shops for small business. A perfect tool?
If you like our content, join us on Facebook and Twitter!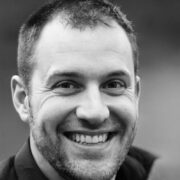 The most important questions
What is Facebook Shops?

Facebook Shops is an application that will allow you to create an online store through which you can sell your products on Facebook as well as on Instagram.

How much do Facebook Shops cost?

This application can be downloaded and configured for free. However, revenues if not carried out by third parties like Shopify or WooCommerce will be subjected to 5% processing fee paid by the retailer.

What customer amenities are Facebook Shops introducing?

Customers will be able to browse, save and order products directly in the app. Communication will be possible via Facebook, Instagram, WhatsApp and Messenger. A unique feature of Facebook Shops will be the ability to shop live during live streaming