Event marketing has recently enjoyed a growing reputation. In the perception of the recipients, these are no longer just integration trips, but an opportunity to spend time in a pleasant and effective way. From the perspective of entrepreneurs, it is a tool that is part of their communication strategy characterized by exceptional effectiveness. What is event marketing? What goals does it pursue and what benefits does it bring? The answers can be found in this article.
Event marketing – table of contents:
What is event marketing?
The term event marketing covers various activities and types of events that funcion as tools for achieving company objectives. These include promotion, communication, raising brand awareness and constructing its positive image. Thus, most often the events oriented around a given product or service are not a goal in themselves but constitute a broader strategy. Event marketing can be oriented at various groups of recipients – clients, employees or business partners.
The advantage of this form of marketing communication lies in the possibility of direct contact with target groups, which can in this way get to know the company's "human" side. Events also have positive emotions inscribed in their essence, which are naturally translated into a brand image. In the era of messages overwhelming the recipient, often badly tailored, it is a way to make the message attractive and appealing.
Event marketing – examples of goals
Each organizations has its sets of goals that their event marketing is supposed to achieve. However, among the most popular ones are:
building brand awareness – a properly publicized event focuses the attention of the surroundings. In this way, the brand creates itself as open to establishing relations with others, as "up to date", as oriented also to other than strictly business areas, and becomes associated with positive experiences;
increasing sales – building positive interest around a brand translates into increased sales results. However, events are also an opportunity to establish valuable contacts and present yourself as a host or an expert, which has a measurable value in business;
employer branding – employee events are a way to build your positive image as an employer, and at the same time a way to integrate your team and motivate them to work for the company with which they are connected;
recruitment – job fairs and open days are a great opportunity for employers to undertake image-building activities, and thus to encourage the best specialists to become interested in their company's offer;
acquiring business partners – conferences and networking meetings are opportunities to present your innovative ideas, and thus to interest investors and partners in them. It is also a chance to notice other people's solutions and invest in the promising ones.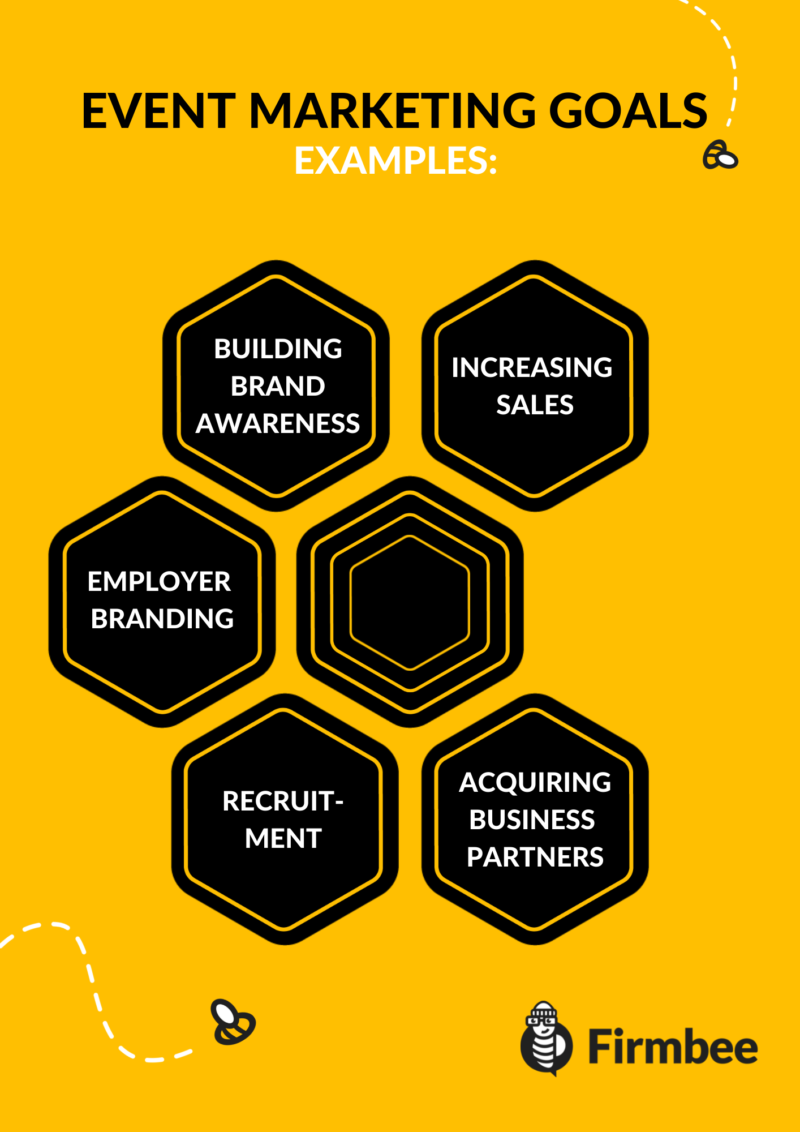 Event marketing – benefits
The benefits of event marketing are multi-level. Among them one can indicate:
image benefits,
making your brand appear as an expert in your industry,
building your brand as a good employer,
reaching selected target groups,
direct contact with the recipients and getting immediate feedback from them,
a chance to build a network of contacts,
an opportunity to increase sales levels,
increase the loyalty of customers, employees and business partners,
increase the visibility of your brand.
However, to achieve these benefits, you need to take care of the details which will allow you to make a general, positive impression on the event's participants. An effective event marketing always concerns specified, real and measurable goals. Effective communication solutions like a clear, fast-loading, positioned website or subsite dedicated to the event and the event itself, planned in such a way as to evoke positive emotions and to be remembered by the participants. The whisper marketing they implement is the best form of brand promotion.
Read also: what's the difference between PR and marketing?
Do you like our content? To stay in touch, join our Facebook community!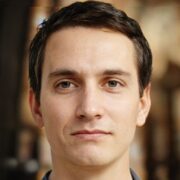 The most important questions
What is event marketing?

Event marketing consists of publicizing the organization in various ways by holding events. These are tools for achieving company objectives, such as promotion, communication, building brand awareness and its positive image.

What goals does event marketing pursue?

The goals of event marketing include creating a positive image of a brand, achieving sales targets, building a network of contacts and loyal groups of clients, employees and contractors.

What should be kept in mind when organizing an event in the implementation of event marketing?

When organizing an event, one should remember about its appropriate publicity (media, website positioning), specifying its objectives and capturing its details so that the organizational success translates into positive feelings oriented around the brand.