Do employee benefits influence the employment decision? What's more attractive to candidates, medical and sports card package, or maybe subsidies for training? Find out how to adjust the offer of non-wage benefits to the employee.
Employee benefits and their impact on hiring decisions – table of contents:
What are employee benefits and why are they used?
Employee benefits are non-wage benefits, additional peeks offered by the employer. Their purpose is to build loyalty, employee commitment to the company, increase their motivation and involvement in the company's development.
To remain an attractive employer, take care of employer branding. The job incentive should meet the individual needs of an employee, therefore before offering such allowances, it is worth conducting an analysis, talking to the employee and getting to know his/her real needs.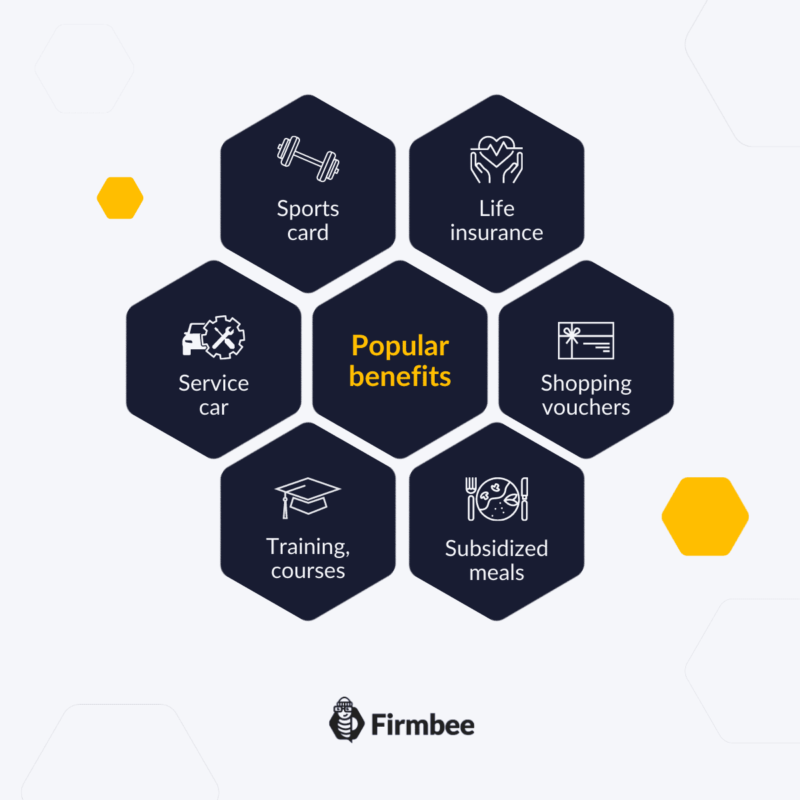 Popular employee benefits
Employee rewards play an increasingly important role in the decision to hire. A potential employee, having several opportunities for a similar position, with a similar salary, will probably choose the employer who offers more interesting, more tailored to his individual preferences, non-wage incentives. However, they are not equally attractive for everyone.
Sports card

For example, most employers offer a sports card allowing access to sports facilities (gyms, swimming pools, etc.) financed or co-financed by the employer. Such a card will not be attractive to older people, people living outside the city where there is no close access to sports facilities, or people simply not interested in physical activity.

Life insurance and medical care

Other popular incentives are life insurance and medical care package. Such a package enables you to avoid queues, provides access to specialists and easy appointment scheduling. These types of benefits, in turn, will be addressed to an older age group, settled people, having children. Then their additional advantage will be the possibility of covering selected family members with medical care or insurance.

Service car and equipment

Another option is to provide the employee with a company computer, phone or car. The need for such equipment depends on the industry and position held, so it will not work in every company. Provided the required equipment is considered more of a work standard than an additional perk, an additional form of reward for the employee may be the employer's permission for the employee to use the equipment for private purposes. The employer's cost has already been incurred in the purchase of the equipment, and this form of reward can make the employee care more about the equipment – so that it will serve well at work and home.

Shopping vouchers

Increasingly less popular are incentives in the form of discounts/shopping vouchers that differ from the financial bonus only in the limitation of products on which we can spend them. They come rather seasonally: at Christmas, during holidays, at the beginning of the school year. It is the same with Christmas packages for children, which is an extra addition – however, they will not be the main reason for deciding employment in a given company. Similar are allowances in the form of e.g. cinema/theater tickets – people living outside the city may even feel excluded due to the lack of access to cultural institutions near their place of residence.

Training, courses, studies

Work incentives that ensure employee development, such as subsidized training, language courses or payment for postgraduate studies, are gaining popularity The cost for the employer may be high, but it is an investment in the employee and improvement of his qualifications, which in the future can translate into results and development of the entire company.

If the training/study requires time and a lot of money, it is possible to sign an annex to the contract guaranteeing the loyalty of the employee for a certain period. It gives the employer a guarantee that the employee, in whom he invests, will not resign or take up a job with a competitor just after improving his qualifications and acquiring new skills.

Subsidized meals

A fairly universal benefit will be a subsidy for meals – during an eight-hour working day, practically every employee eats – regardless of age, gender, position, marital status or place of residence. It can be a discount for company employees in nearby restaurants or the company canteen (if it exists).
Other facilities on the part of the employer considered as employee benefits include the possibility of remote working, flexible working hours, cooperation with catering companies that deliver fresh sandwiches or lunch dishes to the company – employees have the opportunity to purchase a meal at affordable prices without leaving the workplace. This can be of particular help to people who do not have the time or inclination to prepare meals for work on their own and prefer to decide to buy a ready-made meal.
Impact on the hiring decision
A large influence on the employment decision is the matching incentives to the employee – depending on whether they are single, parents, students or seniors, their needs will differ. The best option would be a wide range of benefits with the possibility for the employee to choose the most interesting ones. Originality is also important, young generations entering the labor market require something more than a sports card and medical care – a greater value for them is the possibility of development.
Employers should even anticipate the needs of employees and offer, for example, child care subsidies for expectant parents, provision of start-up and bookkeeping assistance for B2B hires, free legal advice or massage chairs in the workplace. They should create benefits that will set them apart from the competition and attract potential employees.
Read also: Benefits of using an Applicant Tracking System (ATS)!
If you like our content, join our busy bees community on Facebook and Twitter!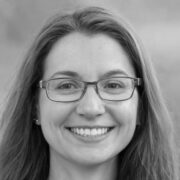 The most important questions
What are employee benefits?

Employee benefits are non-wage work incentives, which are an additional advantage offered by the employer. Their purpose is to build loyalty, employee commitment to the company, increase their motivation and involvement in its development.

Can benefits influence hire decisions?

Yes – depending on age or marital status a future employee will have different needs. Often, having several job offers, they decide on the one which offers the most interesting, most tailored to their individual needs.