A reliable way to grow your online business and better understand your customers is through e-commerce analytics. Today we'll focus on how to use it and how can it benefit your business.
Ecommerce analytics – table of content:
What is web analytics?
Web analytics is the collection and analysis of data based on actions already taken. Reliable statistics can also help a company identify the sources of problems and provide valuable information about the ROI of specific actions.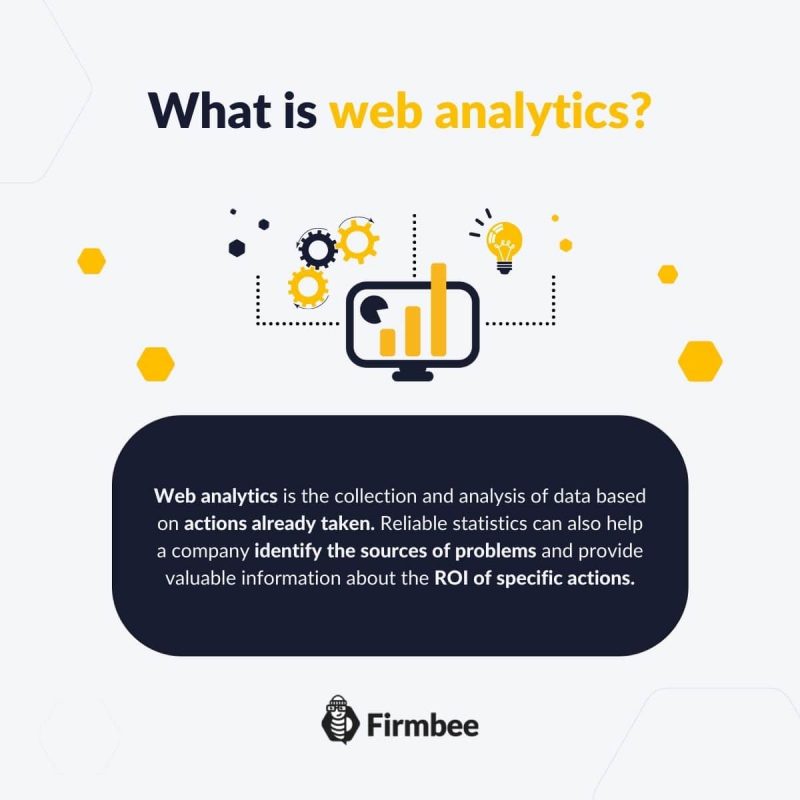 E-commerce analytics – is it worth it?
Analytics of an online store can tell a brand when an increase in demand is possible, thanks to which it can prepare an appropriate strategy. Such actions can also reduce costs because the company is prepared for various situations.
However, it is often difficult to predict what customers need. Keeping statistics can show a certain niche, so the brand can consider launching a new product that consumers want. Collecting data is also about learning user behavior, which allows you to take action to solve their problems and concerns.
Types of data analytics
There are four types of data analysis:
descriptive – this is the basic form of data analysis. It answers the basic questions: what happened? how many times? when? where? An example of this type of analysis is monthly revenue reports,
diagnostic – this approach is more accurate because it looks for connections between data and patterns of behavior. It answers the question "why did it happen this way and not that way?"
predictive – such analysis tries to predict what might happen based on historical data, such as sales forecasts,
prescriptive – this approach aims to find the best solution and a way out of a given complex situation. It allows you to discern whether a given action will allow the company to achieve a positive result.

E-commerce analytics – summary

Online store analytics is an important part of running an online business. It is also an advantage over traditional sales, as it provides a lot of valuable information to improve store operations.

Read: How to create the effective value proposition

If you like our content, join our busy bees community on Facebook and Twitter.

Author: Andy Nichols

A problem solver with 5 different degrees and endless reserves of motivation. This makes him a perfect Business Owner & Manager. When searching for employees and partners, openness and curiosity of the world are qualities he values the most.

The most important questions

What is web analytics?

It is a process of collecting and analyzing data from those areas, which have an impact on the functioning of an online store.

What are the types of data analysis?

We distinguish between descriptive, diagnostic, predictive and prescriptive analyses.