The HR department has a very broad scope of responsibilities from dealing with the recruitment of new employees to conducting onboarding, training, or formalities related to employee compensation and insurance. The easiest to start your career path as an assistant or junior specialist in recruitment. A person in this position is responsible for placing ads, assisting in the selection of candidates, conducting interviews, and creating databases. However, working in HR offers many growth opportunities. Depending on your aspirations, skills, and experience, you can grow in your chosen field.
Development paths in HR – table of content: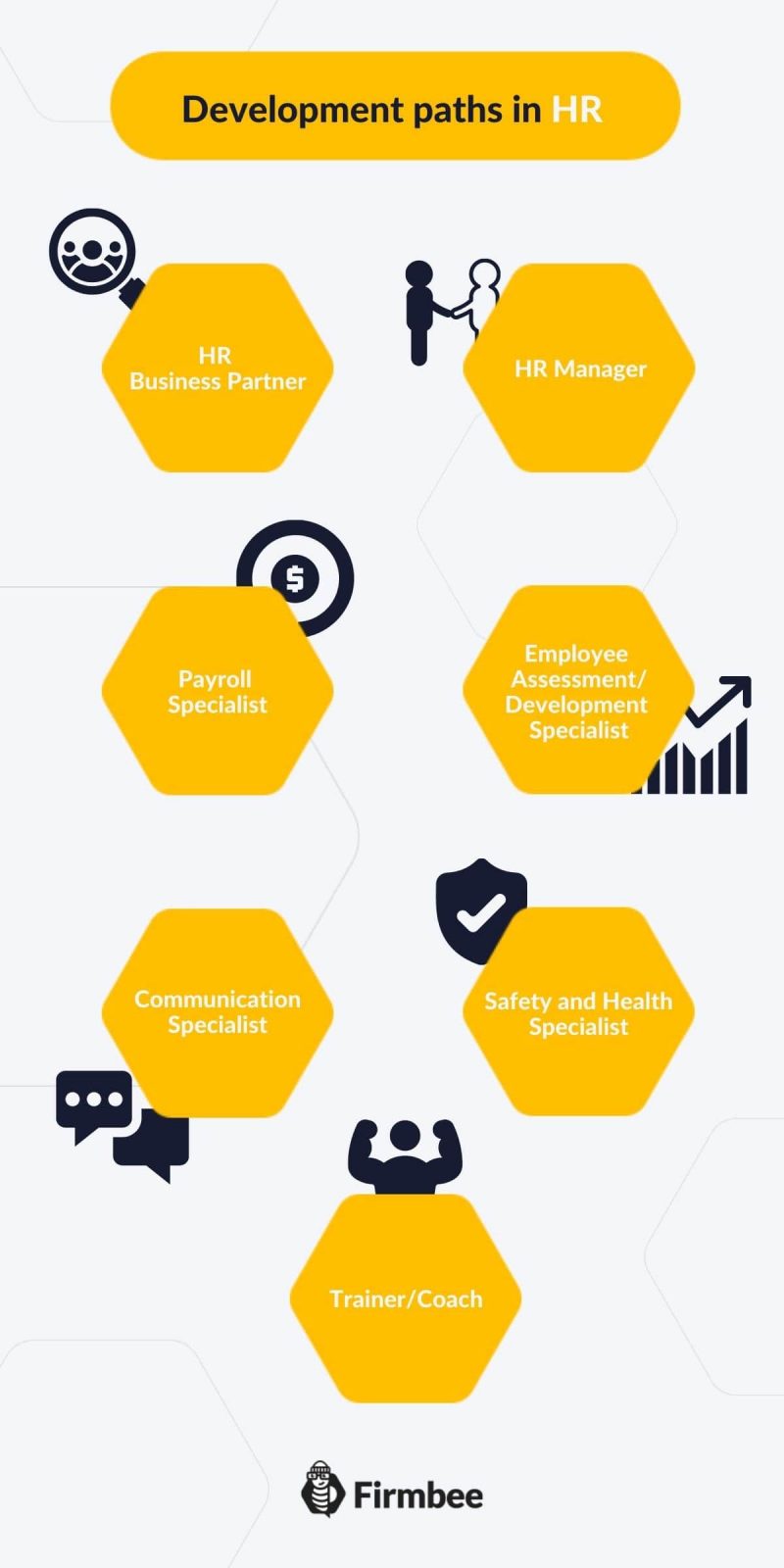 HR Business Partner
One of the development paths in HR that are becoming increasingly popular is HR Business Partner. This is a person who supports managers of all departments in HR-related issues. HR Business Partners training have a considerable number of responsibilities. They work with supervisors to form teams, analyze HR needs to find the right training and implement HR solutions, to name a few. Additionally, they monitor all the processes that require constant analysis, evaluation and adjustments. All that combined makes the position of HR Business Partner demanding, strenuous and prominent.
HR Manager
Another development paths in HR concern the position of HR Manager. The main duties encompass responsibility for creating and implementing HR strategy, managing recruitment and hiring plans, and planning training offerings within the organization. The HR Manager works closely with other managers and reports on their work and is also involved in planning and overseeing the budget.
HR and Payroll Specialist
Human Resources and Payroll Specialists have to demonstrate distinctive knowledge of labor law and tax law. They oversee all remuneration issues and formalities such as determining the form of employment and salary levels for specific positions in the organization.
Employee Assessment and Development Specialist
Another development paths in HR covers training and developing talents of employees within the organization. Curiously. The name of the position varies immensely: Training and Employee Development Specialist, Talent Development Specialist, or Employee Assessment and Development Specialist. Regardless of the job title, it entails diagnosing development needs, creating training policies, building development paths, and supporting employee career goals. Additionally, this specialist analyzes metrics related to assessment or development and needs to be versed in trends in management and collaboration styles, as well as familiar with assessment tools and training methods.
Employer branding and Communication Specialist
The Employer Branding and Communication Specialist is responsible for creating and implementing an employer branding strategy together with creating and implementing a communication strategy within the company. As is a creative person, he or she looks for non-standard solutions, follows trends and good practices in the area of employer branding, and implements and develops tools in this area. What's more, the employer branding specialist builds a positive image of the company on the market.
Occupational Safety and Health Specialist
A further HR position is a Health and Safety Specialist. These train employees on the organization's health and safety regulations and create instructions and a code of conduct for dealing with emergencies.
Trainer/Coach
This position concerns a person who takes care of keeping the employees motivated, thus having the competencies of a Coach. The Trainer advises employees on their career prospects, improves their competencies and mediates in solving conflicts. He or she established new training methods and constantly evaluates the progress of employees.
There are even more precisely defined specializations in the field of HR, such as the position of HR Onboarding Specialist, the one is in charge of onboarding, planning, conducting, and maintaining their continuous assessment and improvement. Whatever the name, these positions overlap in their scope ad can branch into 2-3 individual posts. It also happens that several staff members are performed by one person – here everything depends on the size of the company, its budget and individual division of functions in the HR department.
Such a plethora of specializations related to HR provides ample opportunities for development in the area that most suits our competencies and interests. When choosing a specialization for yourself, consider your skills and previous work experience. For example, a person with experience in a marketing agency may thrive in the role of a specialist in employer branding, person with highly developed analytical skills will probably be successful as an employee development specialist.
A degree in accounting, on the other hand, may come in handy as an HR and payroll specialist. Also, stay up-to-date and keep in touch with professionals by attending industry events along with reading press on social media. The more knowledge you have about a particular area of HR, the easier you'll find the way to the development path that suits your skills and preferences.
You may also like: HR trends in 2022
If you like our content, join our busy bees community on Facebook and Twitter.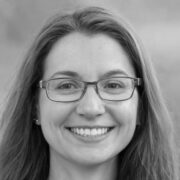 The most important questions
What position to start in HR?

Early in your career path, the easiest place to start is as a Recruiting Assistant or Junior Recruiting Specialist.

What are the possible positions in HR?

In HR, you can work as a Recruiter, as an HR Business Partner, HR manager, Payroll and HR Specialist, Branding and Communications Specialist, or Trainer. However, the responsibilities of the positions listed often overlap and it is up to the organization how these functions are distributed.

What education should an HR professional have?

There is no single course of study required for a job in HR. However, education and knowledge in the areas of human resource management, management, administration, psychology, or sociology may be useful.