The modern market is characterized by a noticeable increase in the power of consumers. They are the ones who decide which products are worth their attention and money, becoming the main driving force for businesses of all kinds. Companies therefore cannot remain indifferent to both the needs and whims of consumers, because, in a highly competitive market, the battle for the customer will be won by the one who best meets their expectations.
Customer needs – table of contents:
Customer satisfaction at a premium
Customers are a key link in the entire sales chain. It is they who, by making individual purchases and choosing specific offers from companies, become the main source of revenue for them. Thus, we can conclude that the success of any business depends on the people to whom the products or services produced are ultimately directed.
The degree of customer satisfaction and their overall feelings about a brand clearly show how well a company is meeting its goals and strategic objectives. It's not a big revelation to say that the more satisfied buyers entrepreneurs have to their credit, the better it is for the overall business and its future.
However, customer satisfaction cannot be reduced solely to their level of contentment with the purchased product. Equally substantial, if not more noteworthy, are the various feelings associated with the entire sales process, as well as the resolution of various types of problems after it is completed. Included in this group is any contact buyers have with the brand, such as the wide-ranging support they receive from people working for the company during the purchase, the transparency of the brand, as well as their preferred ways of communicating with the community.
The company's practical efforts to provide its customers with superior satisfaction and a sense of having their needs listened to will certainly help in building a stronger bond with consumers. As a result, the brand is steadily growing a set of loyal, regular customers who, as new shopping needs arise, will first check out what business they trust more and associate it with the positive experiences it offers.
Is my customer satisfied?
When deciding to start up their own business, every budding entrepreneur should realize how much influence potential customers have on the success and development of their business. Therefore, as soon as an initial strategy, it is necessary to take into account the basic needs and preferences of the target group, which, especially with the rapid increase in the competitiveness of the market, will facilitate a new business to rise above numerous offers of other brands.
An in-depth analysis and characterization of the target group is an essential element for a business to grow and function properly. Such valuable knowledge enables rendering each product such features that appeal to consumers' unmet desires that can go straight to their hearts and, consequently, to their shopping baskets. In addition, the very form of delivering a new product to the world can also be adjusted accordingly. By taking into account the individual preferences of buyers, the company gains a clear picture of which sales channels are best to invest in each of the largest possible target audiences in the shortest possible time.
However, is there a way to be sure that the measures taken in this area are effective enough, and that the level of satisfaction achieved by customers with our products is already high enough to be able to speak of their loyal attachment to the brand?
With help comes customer satisfaction surveys, which, most often by analyzing matched key performance indicators, provide businesses with valuable information regarding the overall success of the practices they implement. Some of the most popular such determinants include, for example:
Customer Satisfaction Score (CSAT) – allows you to define the level of customer satisfaction with a particular service or product, making it more focused on the buyer's direct relationship with the product rather than the overall relationship with the brand.
Customer Effort Score (CES) – shows companies whether their customers encountered any difficulties and challenges throughout the buying process and how much effort they spent to solve them.
Net Promoter Score (NPS) – a typical KPI of customer satisfaction, bringing additional specificity to the very nature of the customer's relationship with the company. The level of consumer satisfaction determined by the wishes tool can translate into brand loyalty.
While analyzing key performance indicators is proving extremely helpful in defining customer satisfaction, it is not the only method that provides companies on a large scale with this kind of information. It is equally helpful to conduct specially designed surveys and questionnaires focusing specifically on customer satisfaction. In this way, entrepreneurs at various stages of their business activities can learn about the perceived strengths and weaknesses of the products supplied to the market by buyers, which further enables them to make any necessary improvements to their existing offerings.
You should carry out such surveys both online – via the store's website, social media, or through sent-out emails – and offline, for example, in stores after a purchase has been made. To obtain even more extensive information from customers and to strengthen the relationship with the brand itself, it is worthwhile to survey their satisfaction through interviews.
Admittedly, this method requires a special commitment of personnel and an increase in time, as well as money, but this tool draws the attention of entrepreneurs to an issue previously even overlooked by them, creating better conditions for the introduction of new and improved products and the development of the entire company.
Customer needs – how to respond
The significant development of online sales and easier access to a variety of information for customers has made it easy for them today to make even more informed purchasing decisions, taking into account a rational comparison of available offers. The current market is characterized by increased competition and rivalry between companies providing very similar products. Therefore, in the face of advertisements and announcements arriving from all sides, it is the details that best reflect customers' expectations that ultimately motivate them to make one choice rather than another.
Determination of the main needs of the target group is usually based on various analyzes and tests, also taking into account general market trends. The information thus gained should then enhance and shape the strategy of the company's activities. Although every business already has a defined strategy even before starting a real business activity, it is unwise to cling to it, ignoring noticeable changes in the environment. A much better solution is to maintain such a level of flexibility in activities that, as customers' needs and preferences change, the very strategy follows.
All customer needs should be seen by entrepreneurs as important problems that need to be solved with the very product they are creating. Companies must therefore strive at all costs to learn as much as possible about their customers and understand their needs. Such knowledge, in addition to proper product matching, further strengthens the brand's relationship with buyers. By gaining a sense of understanding, it will be easier for consumers to perceive a given business as one that cares about their needs and overall satisfaction.
Following customer needs – why is it worth it?
Listening to the voice of our customers is first and foremost an opportunity to create a product that can meet their requirements. After all, who is better able to build the perfect product than its users themselves?
More satisfied buyers are in themselves the best advertisement for the brand. Overall satisfaction with the product and positive impressions of the entire buying process arises the main motivations for staying loyal to our very brand. In addition, often in a flush of purchasing euphoria, existing customers share positive product reviews with their family, friends, and even random people through various social networks or forums. In this way, even without direct marketing efforts, the company gains good publicity, expanding its customer base.
Faithfully following the needs of buyers also minimizes the risk of failure. In some cases, a complex and dynamic market means that even the initial research conducted and the conclusions drawn from it turn out to be wrong when confronted with the real world of business. In such a situation, it is customer comments and feedback that come to the rescue. Even after releasing a product that is initially unable to deliver sufficient customer satisfaction, you can still improve it by implementing tips coming from customers in such a way that the product finds many fans.
Summary
Customers are an extremely vital part of the entire sales process, which means that both their needs and opinions should be taken into account by companies when creating strategies. Products created based on the preferences of the people they are intended to reach in the future increase the chance of success and development of the entire business. Therefore, companies wishing to stand out from the numerous competitors and exist permanently in the minds of their target audience must understand the essence of meeting customer needs from the very beginning of their endeavor.
Read also: How to expand your customer base?
If you like our content, join our busy bees community on Facebook, Twitter, LinkedIn, Instagram, YouTube, Pinterest, TikTok.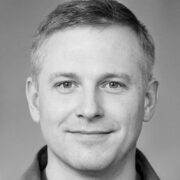 The most important questions
Why is it important to assess customer satisfaction?

The degree of customer satisfaction and their overall feelings about a brand clearly show how well a company is meeting its goals and strategic objectives.

How to check if the customer is really satisfied?

Several slightly different methods can be used for this purpose, such as analysis of key performance indicators, surveys, and questionnaires assessing satisfaction levels or properly prepared interviews with customers.

Why follow customer needs?

This provides an opportunity to create a near-perfect product capable of meeting the requirements of target customers. At the same time, the risk of failure resulting from a misaligned offering is minimized.