Critical success factors (CSF) can be defined as those characteristics of an organization that have a dominant impact on success in a given industry. They are useful in achieving competitive advantage, but may not be sufficient. They act as a kind of roadmap for entrepreneurs which shows them what spheres they should focus on and what problems they should solve. Read on.
Critical success factors (CFS) – table of contents:
The Pareto principle and CSF
The analysis based on the CSF criteria is related to the well-known Pareto principle. According to it, 20% of all factors are responsible for 80% of the results, and vice versa – 80% of the factors affect 20% of the company's results. This means that there is no need to analyze all the areas in which we operate. The most important for us will only be those that enable us to continue to grow and achieve a superior position over our competitors.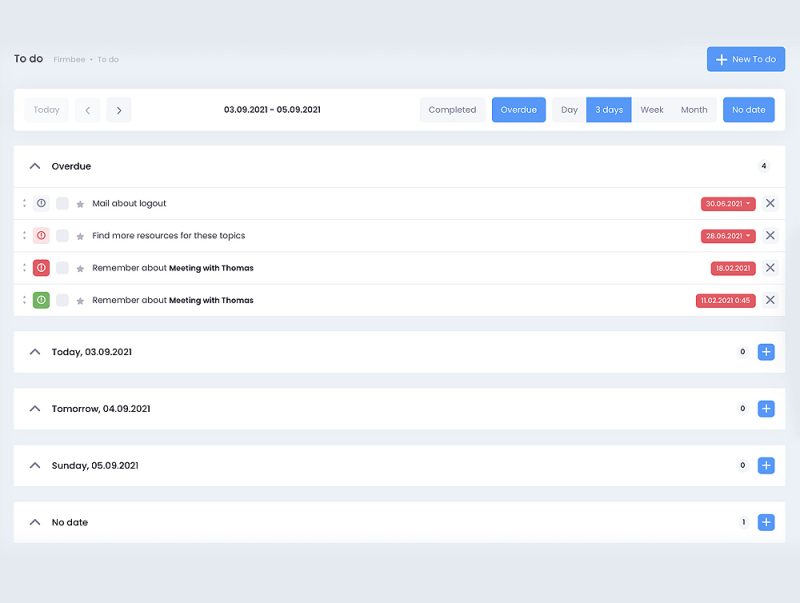 4 types of critical success factors
We can distinguish 4 types of CSF that companies should take into account to achieve their goals:
Industry-related factors – are related to the specifics of a particular industry. They must be met in order to maintain a competitive advantage, e.g., implementing innovative solutions by a technology company.
Strategic factors – result from the chosen corporate strategy, the way the brand is perceived and what kind of audience it attracts.
Environmental factors – refer to external influences over which we have no control. These can include changes in legislation, economic crisis, rapid technological advances, etc. Due to this dynamics, it is worth collecting and analyzing data about your environment to prepare for potential risks (for example, using PEST analysis).
Temporal factors – usually refer to short-term changes (positive or negative) occurring in a company's internal structures, e.g., an increase in international turnover due to expansion into foreign markets.
Critical success factors in strategic management
Before we focus on the relationship between CSF and strategic management – let's explain what the latter term means. Strategic management refers to an organization's continuous efforts to adapt and survive in market conditions. Given the dynamics of economic changes, it is necessary to regularly review the results and look for new ideas to increase profits.
How do CSF affect strategic management?
CSF are among the main components of management strategy. The other components are its objectives, the scope of offered products or services, and the territorial area of the company's operations.Critical success factors should reflect the strategic goals of the company. Getting them right will help determine what steps a business unit needs to take to implement the set plan and monitor its progress.
How to identify critical success factors?
Define a company mission and values
What challenges does your business need to face? What are your priorities? The answers to these questions will help you determine the mission and values which you will identify with. To gain a broader perspective, use a PEST analysis, which will point out external factors that could affect your business. Also, perform a SWOT analysis to learn about its strengths, weaknesses, possible threats, as well as growth opportunities.
Identify the strategic goals of the company, then CSF
Formulating a mission and values will make it easier to choose the right goals. Then, think about how to make them real. The solutions that will come to your mind will be critical success factors in the strategic management of your business.
Assign weights to your CSF
Determine which of the chosen solutions are critical to the success of your business. This way you will know which areas to pay more attention to and which are of little importance.
Assign KPI metrics to each critical success factor
You can use key performance indicators (KPIs) to monitor your progress. They provide information about the effectiveness of the steps you are taking.
Critical success factors of SMEs and strategic planning
Small and medium-sized companies that want to succeed face similar challenges as great business entities. No matter what kind of company we are talking about, its management has to make certain decisions. However, the scope of activity of SMEs is much narrower – they usually operate in a local or regional market. It represents a certain risk as making a mistake can bring more severe consequences. Therefore, in their case, the strategic management process and the selection of CSF are equally important.
Depending on how long the company has been in the market, different success factors will determine its development. In the initial phase, the main role will play:
the owner's ability to gather information and make accurate decisions based on it,
the chosen goals
financial resources,
business resources.
Once the company reaches relative stability, the following aspects will be important:
leadership skills and the owner's ability to delegate responsibilities,
human resources,
technical and IT facilities.
In turn, when the company reaches its maturity stage, the strategic abilities become a decisive component, which will allow it to maintain a high position in the industry and see prospects for further progress.
If an entrepreneur wants to implement their concept, they should:
be aware of the processes involved, which helps in making improvements,
be a leader in a particular sector or operate in a market niche,
think globally and seek solutions on how to differentiate their products or services,
take into account the social interest in their operations (CSR).
Examples of CSF for specific strategic goals
To better illustrate how to choose critical success factors, we will use the example of a fictional grocery store. The mission of this business is "to become the best grocery store in city X, providing the highest quality food to the retail customer." Whereas, the strategic goals and examples of CSF will be:
increasing local market share – attracting new customers,
maintaining customer satisfaction at a high level – providing customer service training for staff,
increasing and diversifying assortment – looking for new suppliers.
If you like our content, join our busy bees community on Facebook, Twitter, LinkedIn, Instagram, YouTube, Pinterest, TikTok.