3 MB
XD
Licence: CC BY SA: You are allowed to distribute, remix, adapt, and build upon the Free Website Template - Xd Landing Page in any medium or format, as long as attribution is given to Firmbee (creator). Even for commercial use. If you remix, adapt, or build upon the material, you must license the modified material under identical terms (CC BY-SA).
Need a free XD template? Check out our Blog XD Website Template.
Present your application as best as possible. Use our Blog XD Website Template.
Black & White Blog Template – Features:
100% editable File
Adobe XD (Source File)
Free to Download
Professional Design
Adobe XD Mobile Template
This template will work perfectly for your business. Present your blog in the best possible way with our template. We opted for minimalism and modernity. We decided to use a limited color palette, dominated by black and white with a small color accent, in the form of yellow. You can download it for free.
Do you want this template in another file extension?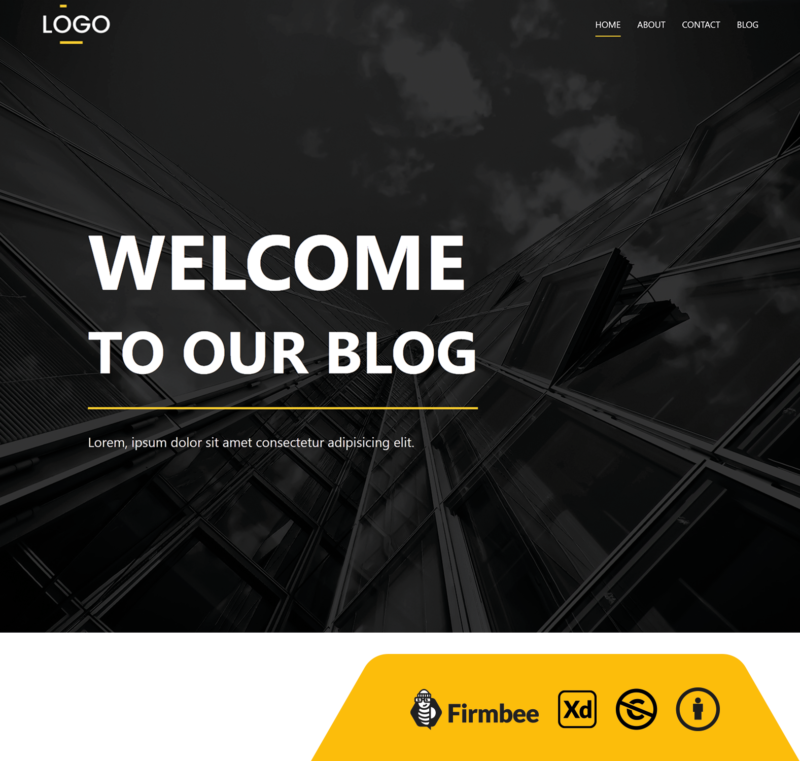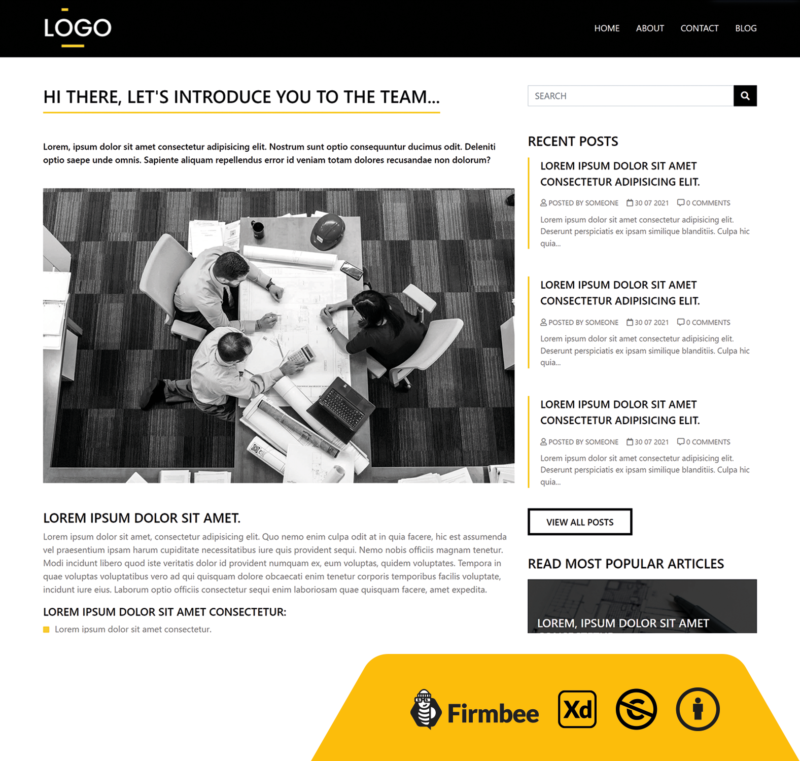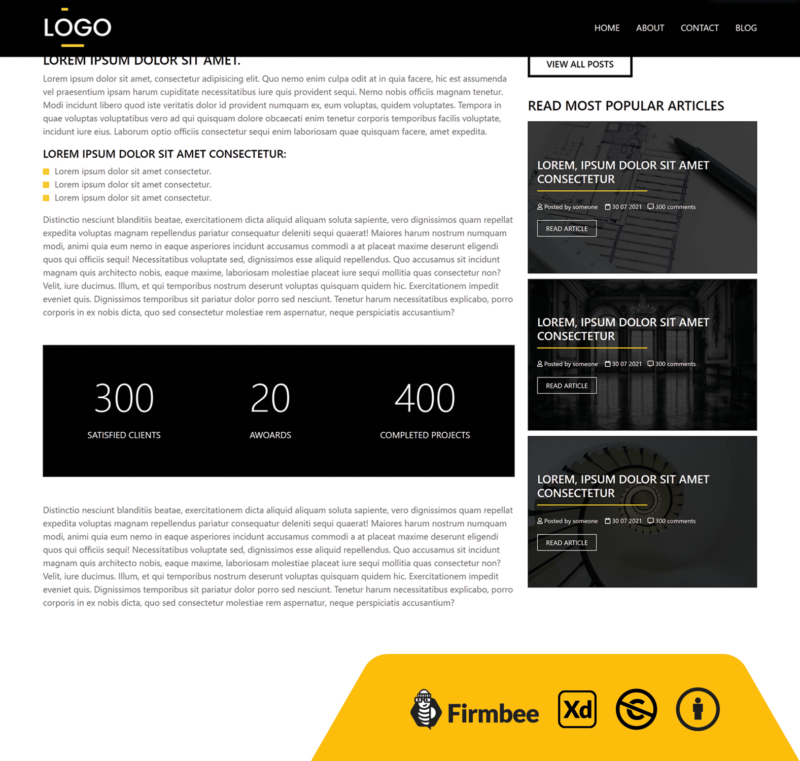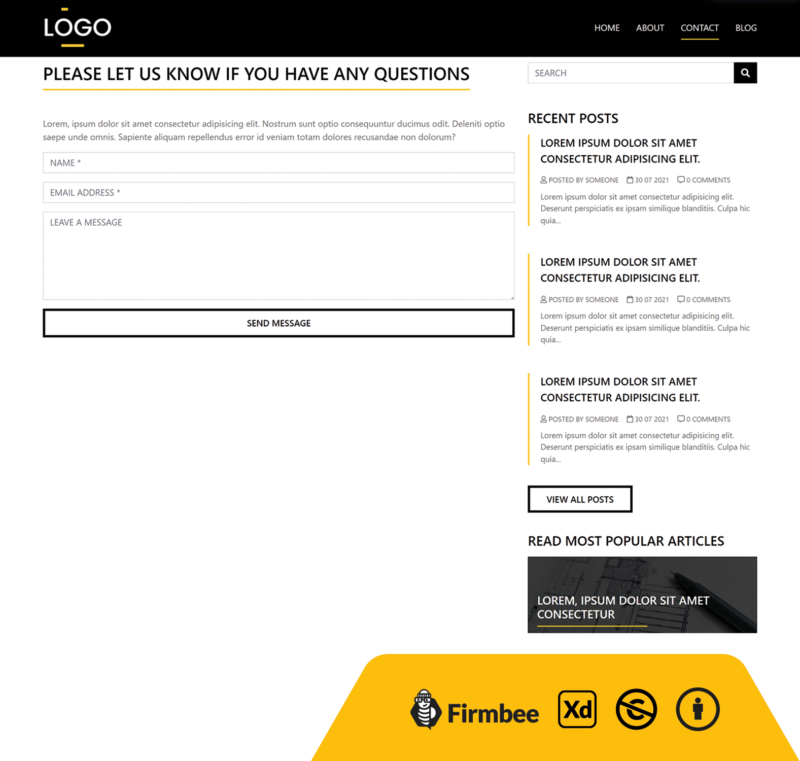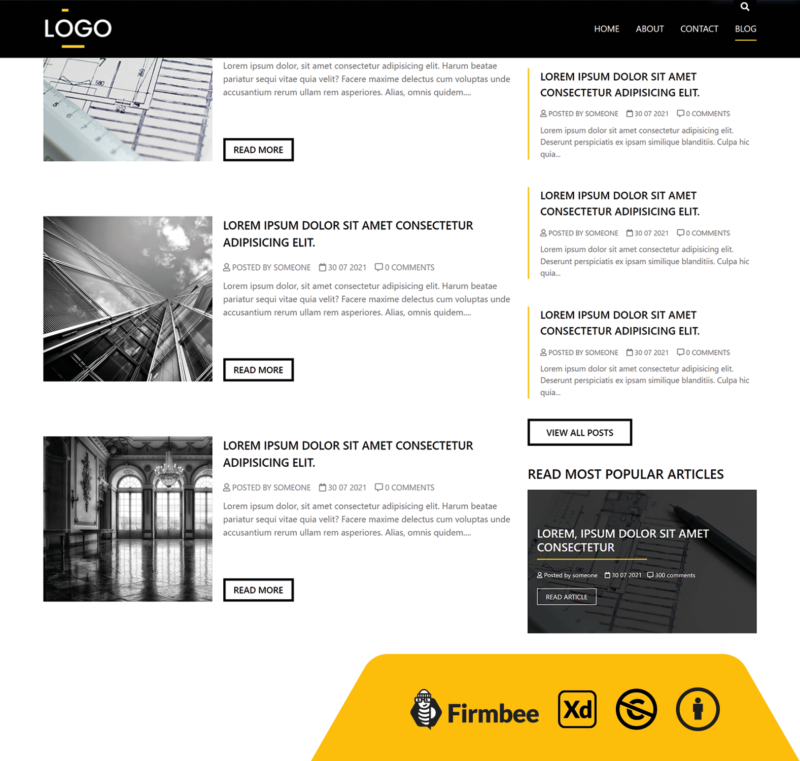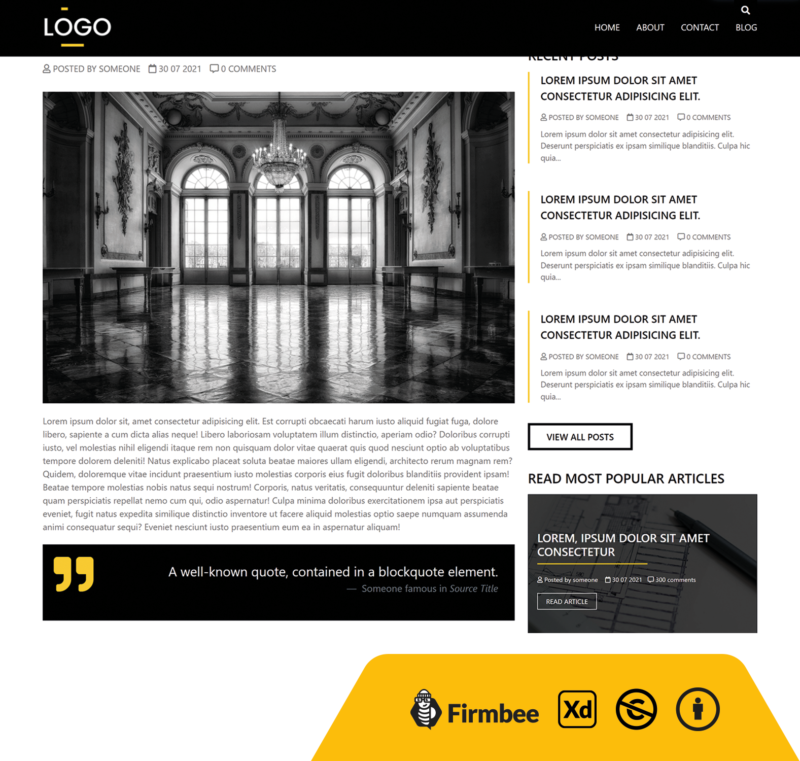 This is not what you are looking for? Check out our other free XD templates: