Bitcoin, the world's most popular cryptocurrency, has been exciting investors and those interested in capital markets for years. No wonder, given that from March 2020 to the last peak in April 2021 its value has skyrocketed 20 fold. But is it still worth investing in bitcoin? If yes, what one needs to know about the factors altering its rate and temper of growth to have a go in the crypto. Read more to find out as we've researched the issue.
Investing in Bitcoin – table of contents:
What is Bitcoin
Many cryptocurrencies, with bitcoin at the forefront, pushed the frontier of business enterprises to unknown territories. At the outset, the crypto was considered devoid of real value, ephemeric and prone to manipulation. A digital token of illegal nature. That was only a silhouette behind which hid to-be tycoons taking a plunge that was undeniably a bullseye business.
Now everyone knows the crypto value arises from its ability to provide processing power enabling various calculations, coined "digging" in the jargon. Its prices fluctuate but some factors like the cost of electricity, stock market speculation (like the ones of Elon Musk) or the Chinese market resolutions have made it predictable enough to learn and join in the party.
For some businesses, it is a way to expand their customer base and buy into the good graces of BTC (bitcoin) holders, for example by supporting its development and accepting it as a means of payment for their products.
What does bitcoin's status look like in reality?
The market value achieved by bitcoin is largely due to its limited circulation – no more than 21 million units will ever be "dug up". Dug because each new BTC appears as a reward for solving increasingly difficult mathematical tasks – this is done by specially prepared computers called diggers, most of which until recently were located in China (not least because of the lower cost of electricity, which they consume quite a lot).
Of course, it is not only uniqueness that makes BTC enjoy such a price, after all, there is no shortage of cryptocurrencies with even lower circulation, but whose capitalization is far from the one that bitcoin boasts.
It enjoys the trust that comes from being the first cryptocurrency on the market, which is also supported by a very high level of security, achieved thanks to the Proof of Work mining system, among other things, as well as high Hash Rate, which makes attacks on the network virtually impossible (not financially viable).
Bitcoin has gathered crowds of acolites driving even further the demand for this cryptocurrency in the market and elevating its insane price. The recognition of BTC as the official currency of the Central American nation of El Salvador was also quite a surprise, also ennobling it to some extent.
How to invest in bitcoin?
Investing in bitcoin is slightly different from investing in traditional financial markets. Part of the difference comes from the way one buys and stores this cryptocurrency. Instead of traditional brokers, we deal with exchanges, the vast majority of which are not regulated by financial regulators.
This creates additional investment opportunities but also exposes to certain dangers – because if the exchange collapses, the deposited funds are irretrievably lost. That is why bitcoin holders should always remember to store their funds on a wallet – preferably a hardware one, locked with supersafe keys to protect from cyberattack that aim at values stored in the blockchain.
Before you deposit funds, always make sure that the exchange you choose to invest in bitcoin has good reviews, credibility and preferably if it is supervised by some regulator.
Before investing in cryptocurrencies mind that the exchange value of bitcoin fluctuates a lot. For more experienced users, drops of 50 or 80 percent are not surprising, but for people who are just beginning their adventure with cryptocurrencies, it can be very stressful and induce, for example, to end the investment prematurely – taking a loss.
Why is bitcoin so volatile?
Perhaps the situation will change in the future, but until then bitcoin is a purely speculative asset – its real-world utility is debatable and severely limited. No company behind it creates real goods or pays dividends. Thus, bitcoin's stock is at this point dependent almost exclusively on market sentiment and the behavior of major players and investors.
They may deliberately increase its valuation (here it is worth mentioning the controversial stablecoin USDT, the financing of which is being watched by regulators in New York) or decrease it, counting on the possibility of cheaper repurchase. As long as the cryptocurrency market is not more widely regulated and hedge funds and institutional investors do not enter it, such price volatility will persist.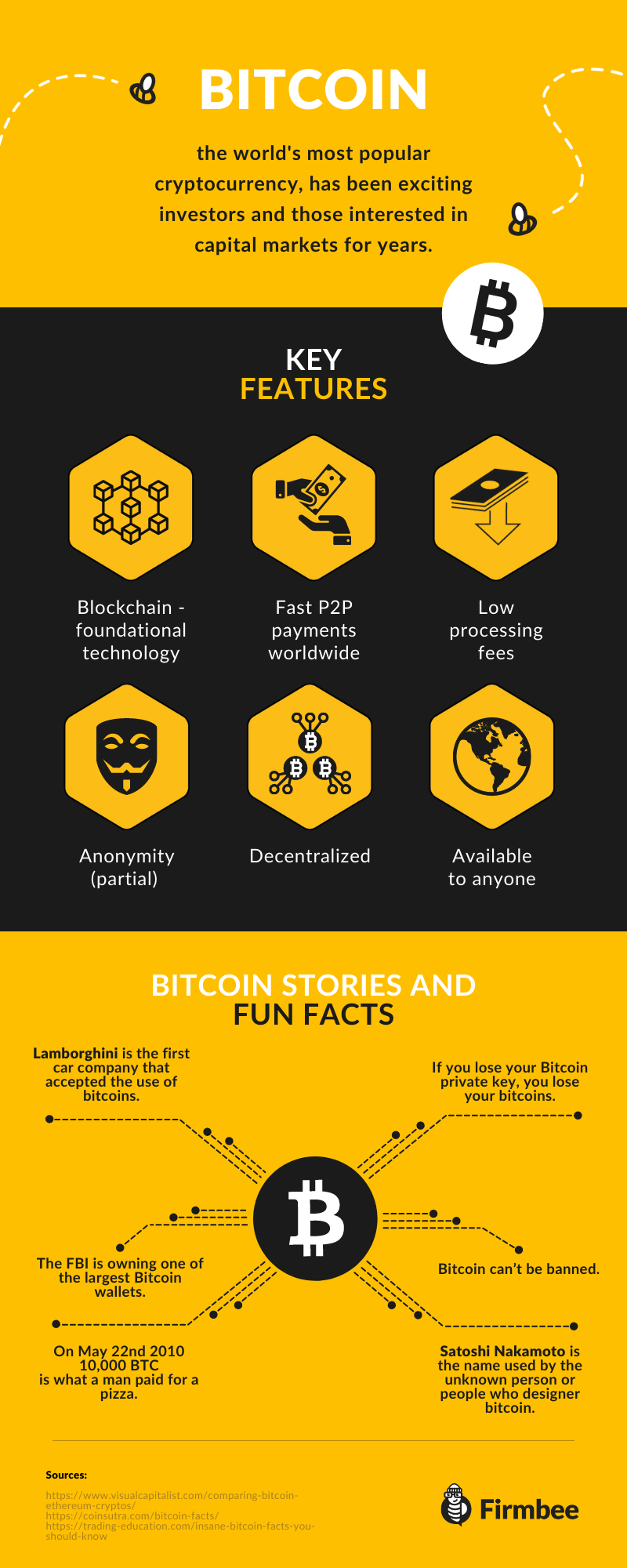 Bitcoin exchange rate – what else can you expect?
Currently, we are at a rather critical juncture – bitcoin has fallen by more than 50% since the April highs and so far there is no continuation of the uptrend. On the other hand, we are still about 10 times above the March 2020 valuations.
In the long run, there are many indications that the oldest of the cryptocurrencies will continue to grow, with more and more investors looking for alternative vehicles of value to help shield capital from inflation.
The interest of institutions and even governments are also becoming clearer with each passing year (besides El Salvador, several other countries have indicated that they are interested in this step). Putting these factors together with bitcoin's limited supply, one can conclude that in the long term it still has a lot of upside potential. In the medium to short term, on the other hand, further weakening seems possible.
For example, referring to the Wycoff model, it seems that a few weeks of consolidation around $30-35 thousand is a distribution phase, which can be followed by a stronger discount. When planning purchases, it is advisable to divide the capital into parts and buy the cryptocurrency in packets – so that in the case of discounts you can average out the price and thus profit faster.
However, if you do not like risk and investing on the stock exchange is not your thing, we recommend here other ways to develop your financial potential!