Mind mapping, which we all know from our school days, is becoming more and more popular in fields such as management, science or content presentation. They allow not only structuring of information but also easier assimilation, presentation and analysis based on numerous connections and dependencies. Thus, they have become a tool to capture the entire processes occurring in organizations, the mechanisms governing them and the principles of operation.To meet the needs in this area, many programs have been developed, with the help of which creating a mind mapping has become fast and convenient – and therefore adjusted to the needs of modern organizations. But what exactly is a mind map? Who is it dedicated to? Which mind mapping programs are the best? Take a look at our review of mind-mapping software.
The best free programs for Mind Mapping – table of contents: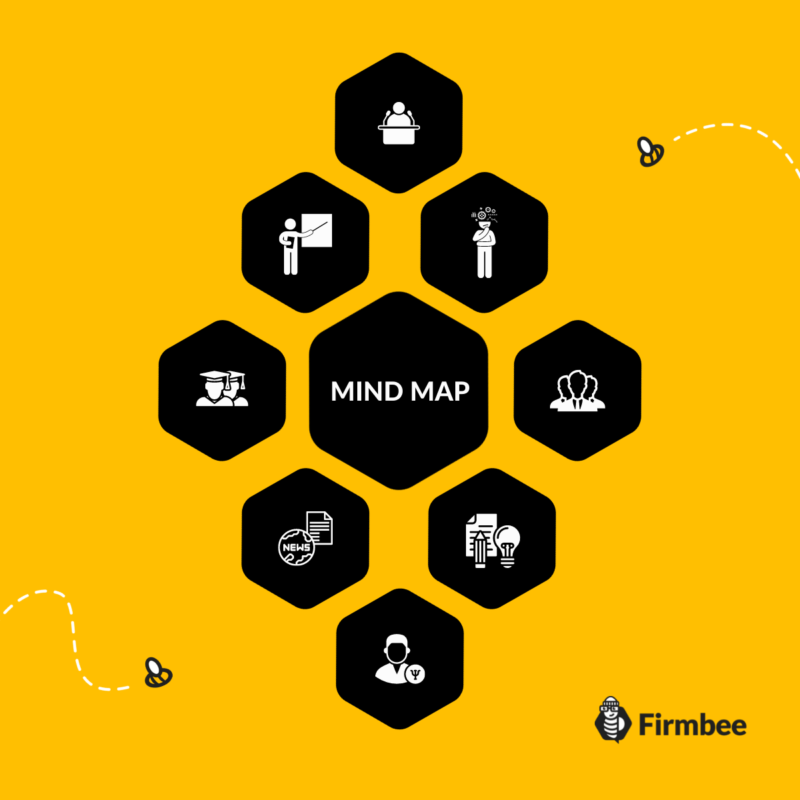 What is mind mapping?
Mind mapping is a form of note-taking, the idea of which is to increase the effectiveness of work and the process of remembering, by using the potential of both hemispheres of the brain – the left, responsible for reading, speech and logic, and the right, which makes abstract thinking possible. This effect is to be achieved by creating a network of associations and connections between threads.
If you want to learn more about effectiveness, read our article about communication at work to achieve goals faster.
So how to create a mind map?
The starting point is the formulation of a central, most important concept, which is followed by other, more specific threads, which are then concretized by minor ones. All of them are connected by arrows, the length and width of which may also contain information (e.g. about the significance of a given connection or its intensity).
Who is mind mapping for?
Mind mapping finds a wide range of applications, based on mechanisms that are universal to every human being. In particular, however, it will work well among:
managers – to identify and analyze processes occurring in the company and present them to the team,
entrepreneurs – to illustrate the causal relationships of decisions made, opportunities, risks, strengths and weaknesses of the business,
teachers – to provide an attractive and effective form of content presentation, </li?
students and pupils – to effectively acquire knowledge,
analysts – to see relationships, draw conclusions and make predictions,
speakers – to provide transparent support during speeches,
copywriters – to build a scaffolding for the content they create,
journalists – to create compilations of information and schema of created content,
psychologists – to make certain observations based on information about a person.
Our list of the best free Mind Mapping software
Mindmeister.com

Mindmeister.com is mind mapping software, available online after logging in, with no installation required. It is characterized by a clear layout, with the help of which you can create, share in RTF format and present your mind mapping. Within the free version, Mindmeister.com allows you to create three mind maps. If you want more, you need to purchase one of the three available packages.

coggle.it

Coggle.it enables to create and share (among others in pdf, jpg, video formats) mind maps and flowcharts, without the need to install the software. Within the service, you can find your own brand icons, as well as complete the map with uploaded files. The interface is well-designed and intuitive. Again, users are given the option to create three maps for free – but this time the limitation is on the private ones. There are no quantitative limits for creating public maps.

Freemind

The advantages of this mind mapping software include an intuitive layout and the ability to hide and expand elements of the created map. What is more, it is completely free. However, it needs to be installed on a computer and it doesn't offer the possibility of co-creating the map with other people. The final shaoe of the map can be saved in pdf, jpg, png and txt formats

Mind42

Mind42 provides a completely free mind mapping option from the level of a web browser. This tool is dedicated to people for whom the content is more important than the form – the latter is simplified in this case. By default, Mind42 treats maps created by the user as private while giving the possibility to share them with others (e.g. in pdf, jpg and visio formats).

Canva

Among Canva's features, you can also find sketches of mind maps, which can be transformed into original mind mapping projects. The program is available from the browser level, enables group work, presenting content, sharing it on social media and saving finished projects in pdf, jpg and png formats.
If you want to stay in touch, join our busy bees' community!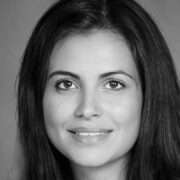 The most important questions
What is mind mapping?

Mind mapping is a form of note-taking that is designed to increase the effectiveness of work and the memorization process by using a network of associations and connections between threads.

What are the best free mind mapping programs?

Among the best free mind mapping tools are Mindmeister.com, coggle.it, Freemind, Mind42 and Canva.