Best freelance websites for beginners are currently very busy and you shouldn't be surprised. Freelancing is fast gaining deserved momentum among workers. The freelancing space was given more boosts and attention by the global Covid-19 pandemic in which there was lockdown and people had to work from home. With the necessary technology and a good internet connection, anybody can make money freelancing from anywhere in the world. This is made possible by freelance websites that create a ready marketplace for buyers and sellers to come together to trade needed skills.
If you're looking into starting a freelancing career, there's never a better time to start! You don't need much experience to kick-start your freelancing journey. It's easier than you think!
In this post, I will be sharing with you the 15 best freelance websites where you can find freelancing jobs as a beginner.
Top 15 Best freelance websites for beginners in 2023
1. Upwork
Upwork is a merger of two existing freelance platforms namely Elance and oDesk. It's one of the most popular freelancing sites today. Though you may have a hard time getting your account approved after the registration, once your account is approved, you can start bidding for jobs right away. When you start out, Upwork takes a 20% cut of your earnings from each job. But this reduces as you work regularly for clients on the platform. Upwork is beginner-friendly, and you can easily bid for jobs using connections that will be given to you upon approval of your account.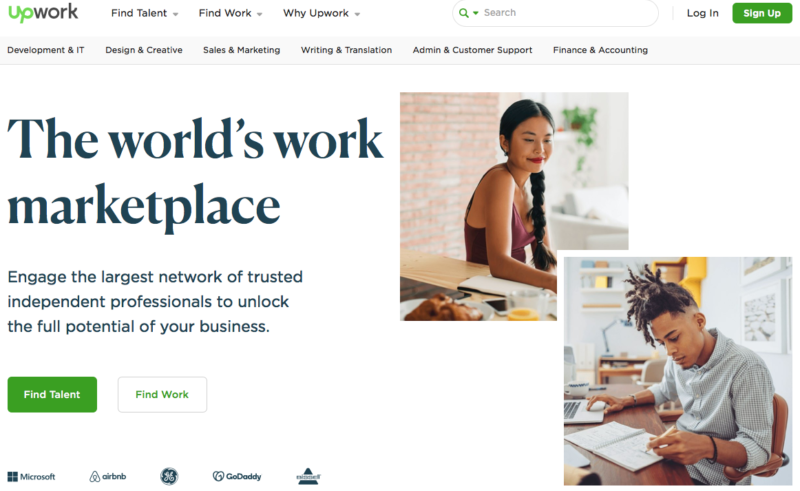 2. Fiverr
Every job on this easy-to-use site starts from $5, hence the name. It's definitely one of the best freelance websites for beginners. The registration process is easy, and once you register, you can start creating gigs that show the skills you can offer to prospective clients on the platform. It is easy to build your portfolio on Fiverr. It is not uncommon to see clients messaging you directly to enquire about the services you render on the platform. You can also bid for jobs clients post on the site. When you finish a job and a client is satisfied, he pays you and Fiverr deducts their own freelancer fee.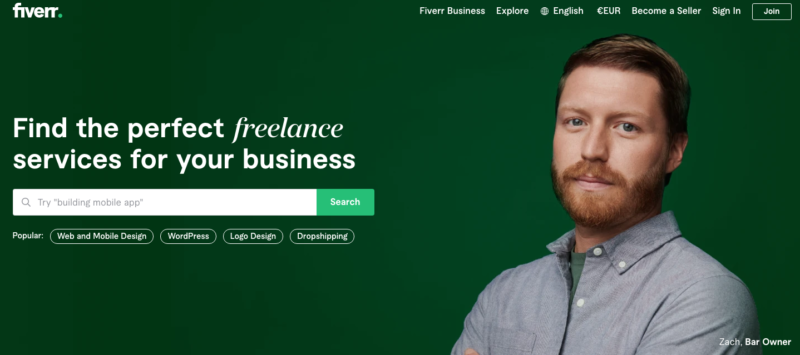 3. Freelancer
Freelancer has been around for a long time, and it's friendly to beginners. It's as easy as registering and beginning to bid for jobs. This site however gives 8 bids per month, but paying a membership fee will give you access to more bids per month.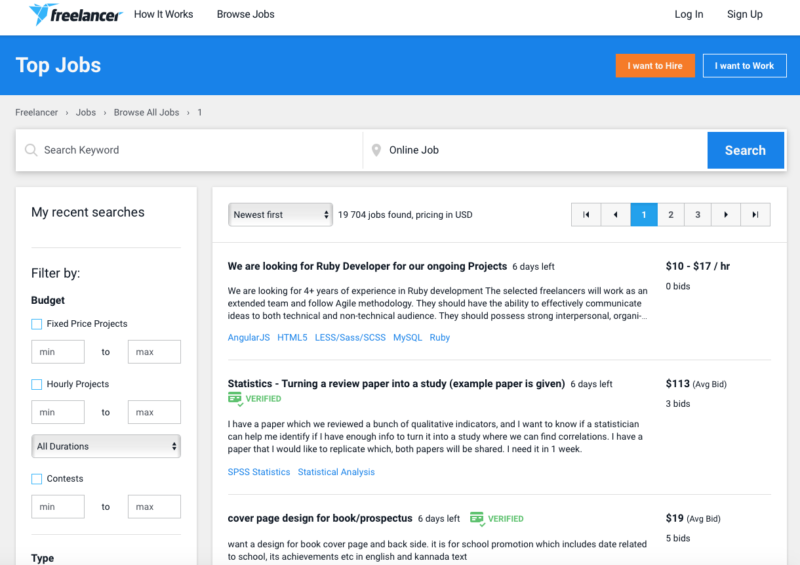 4. Guru
Guru is relatively easy to use. You just create your profile and then begin to search through the enormous amount of jobs posted daily. What's more, the site suggests jobs that match your skills which you can then apply for. You need to get verified on Guru using a valid ID to increase your chances of getting high-paying gigs. There are some jobs on Guru you can't apply for unless you get verified. Also, Guru allows you to choose more than a single niche.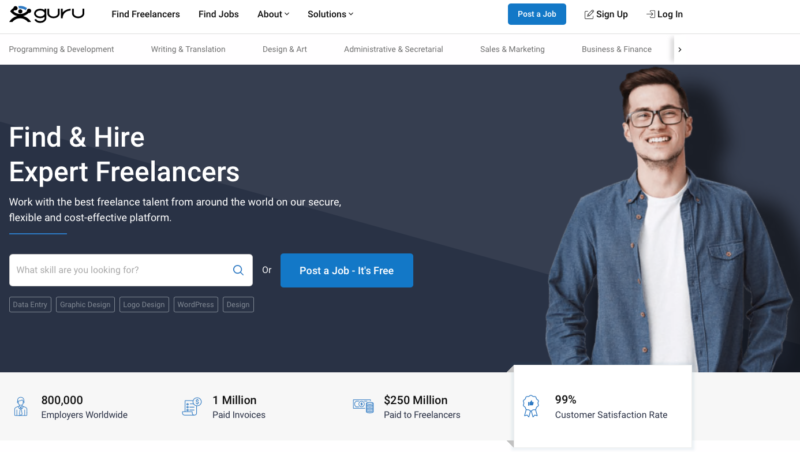 5. SolidGigs
SolidGigs is a also one of the best freelance websites for beginners with a huge amount of jobs available. The site has resources for new courses, interviews, templates, and tools aimed at helping you improve in your freelancing journey. The SolidGigs team also gets a curated list of available jobs and sends them directly to you. If you're just starting out in your freelancing career, SolidGigs is a good platform to try your hands on.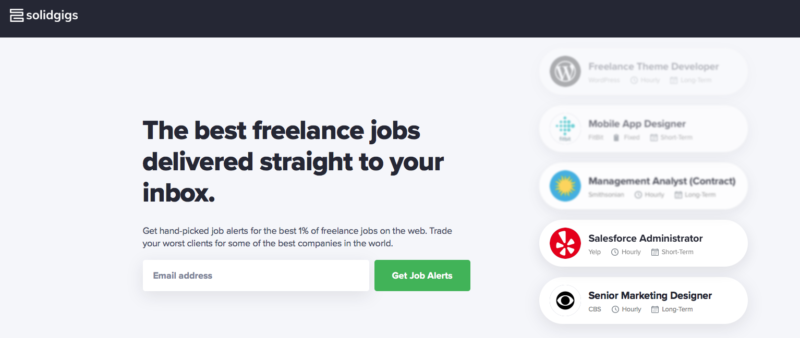 6. FlexJobs
This site has been in existence since 2007, and provides well-curated freelance jobs, as well as remote jobs. Though the job content is accessible at a cost but is sure worth checking out. The available jobs are categorized based on the type of freelance jobs such as computer & IT, translation, writing, telemarketing, and so on. This site claims to provide flexible jobs for workers of all types, you're sure to find a job that suits your need.

7. Freelance Writing
If your niche is writing, then this site is a good place for you to be. Available on this site are writing jobs of all types and experience levels. It's a good platform to get started as a freelance writer.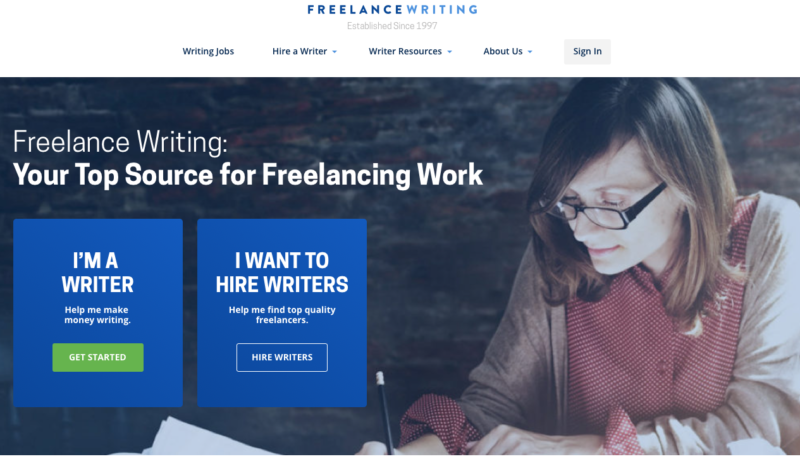 8. We Work Remotely
These sites receive a huge number of job postings each month. Most of the jobs on We Work Remotely are design-related. Big companies such as Amazon, Google, and some other companies list their jobs on this site. We Work Remotely is a good place for p
art-time work or freelancing jobs. You're sure to find a job that fits well with your skills.

9. Simply Hired
This site enables you to browse freelance jobs in locations near you. It provides helpful resources for creating a resume that stands out. The site also provides a tool to estimate your fee and the potential salaries you can earn.

10. People Per Hour
People Per Hour is a free site for freelancers and it's highly competitive. You need to improve your profile and set a reasonable price in order to stand out. Freelancers are rated and promoted accordingly.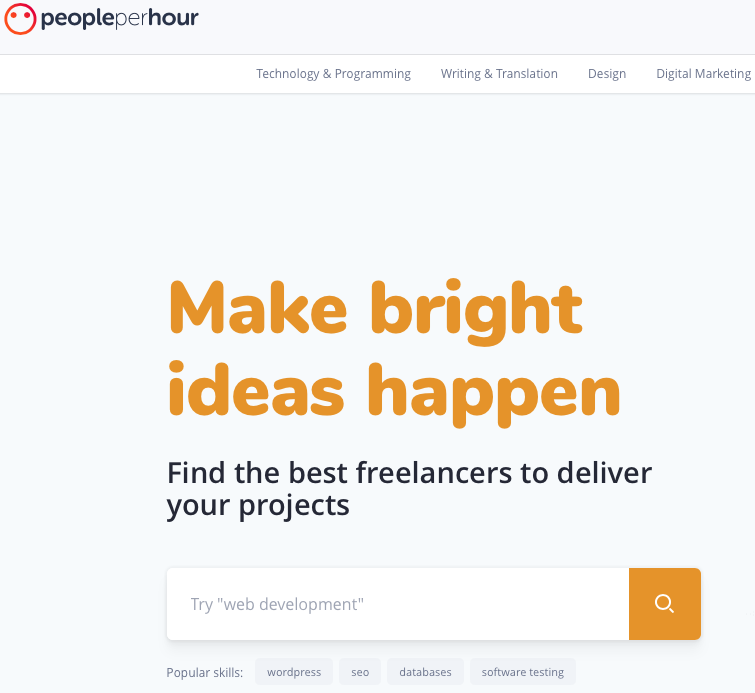 11. Crowded
This site claims it uses AI-powered talent selection. The site finds the most suitable jobs for you harnessing the power of AI. It ranks workers based on their skills, price, and experience.
12. 99designs
If you're a designer, this is the ideal place to showcase your work and get hired. A few of the works you can find here include graphic design, book cover design, and logo design.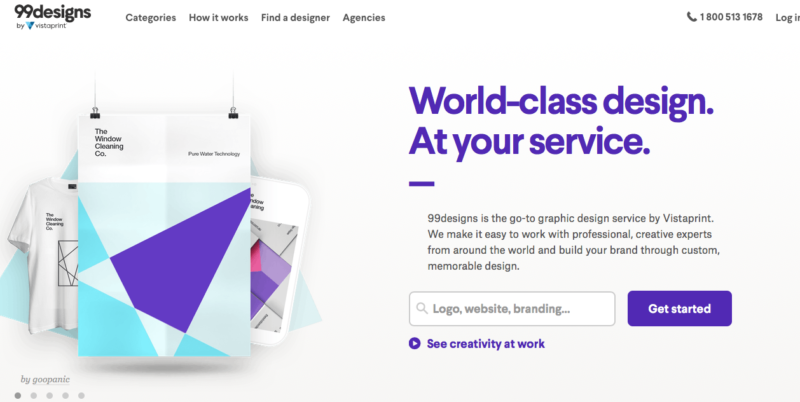 13. Writer Access
This is one of the best sites for freelance writers. You can find jobs in blog post writing, article writing, tech papers, and so on. It also has resources to help you improve in your freelance writing career.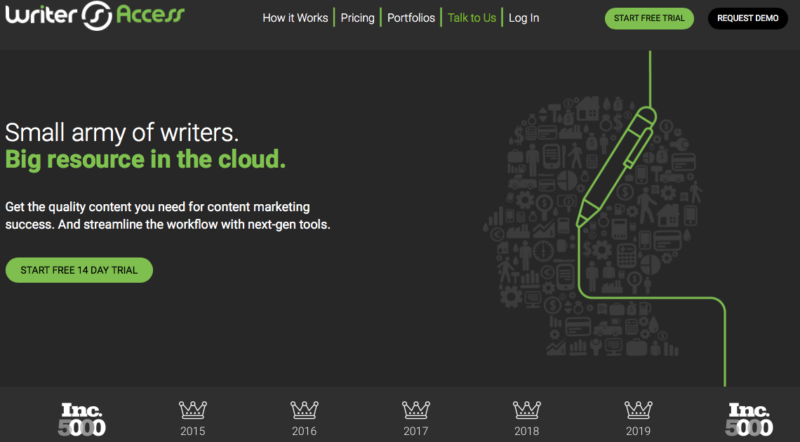 14. Skyword
Skyword offers a platform suitable for content and marketing workers. You can easily find content marketing jobs once you register on this platform. This site is unique in that it supports 13 other languages, meaning that it doesn't just support English-speaking freelancers alone.
15. Truelancer
Truelancer is a beginner-friendly site where you can find freelance jobs such as marketing trainers, virtual assistants, and more. You can easily register on the site and begin to work.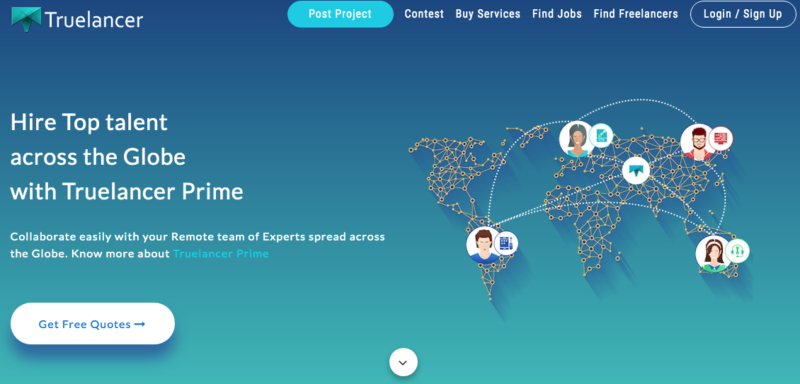 Ok, there you have it. The 15 best freelance websites where you can start selling your skills right away. Register on any of these sites and get connected to the global marketplace.
Need more advice on how to become successful freelancer? Read how to build a personal brand of a freelancer now!
Join our Facebook community to stay in touch!