B2B internet store is a platform for the remote sales of products and business customer service. To function well, it has to present the right set of functions. The content that appears on such type of platform is equally important. Read the article and find out how exactly the content of the internet store website should look like.
B2B internet store – table of contents:
B2B internet store
B2B platforms allow companies that concentrate their activity on the wholesale to improve it quality and to develop the business relations with clients. For this reasons more and more companies decides to use B2B platforms to run their sales.
What is necessary for B2B store? There are several basic features, that good B2B e-commerce platform should have and those are: accounts of business partners, individual price lists, balace and the trade credit, integration with ERP system, differentiation of prices accordingly to the amount of volumes.
A successful internet store is not just about the products. It's also about the content that you present to your customers. The content needs to be engaging and informative for them to keep coming back for more. With a good content strategy, you can increase your conversion rates by up to 20%.
The first step in creating a good content strategy is understanding your target audience and their needs. You can do this by doing some research on your competitors, reviewing customer reviews, analyzing social media data or even conducting surveys. Once you know who you are targeting, you can create a persona and write accordingly.
The next step is figuring out what type of content will work best for your target audience. There are many different types of content that you could use including blogs, videos, infographics or even podcasts.
The content of B2B internet store
The B2B sales platform has to be well optimized in terms of content. This is the similarity of the platform and the B2C online stores. Quality descriptions of products facilitate the process of selling and help the marketers and sales representatives.
No matter what type of products is offered – household chemicals, building materials, or car parts – the well-thought out description of the product can bring huge financial benefits to the company. It can influence the sales values and another processes such as reduction of the cart-drop off rates.
The original and well-written description of the product should present solid information to the client. Such description makes better impression than text copied directly from the website of the producer, that can be seen on any other website of the competition. This increases the trust of the client.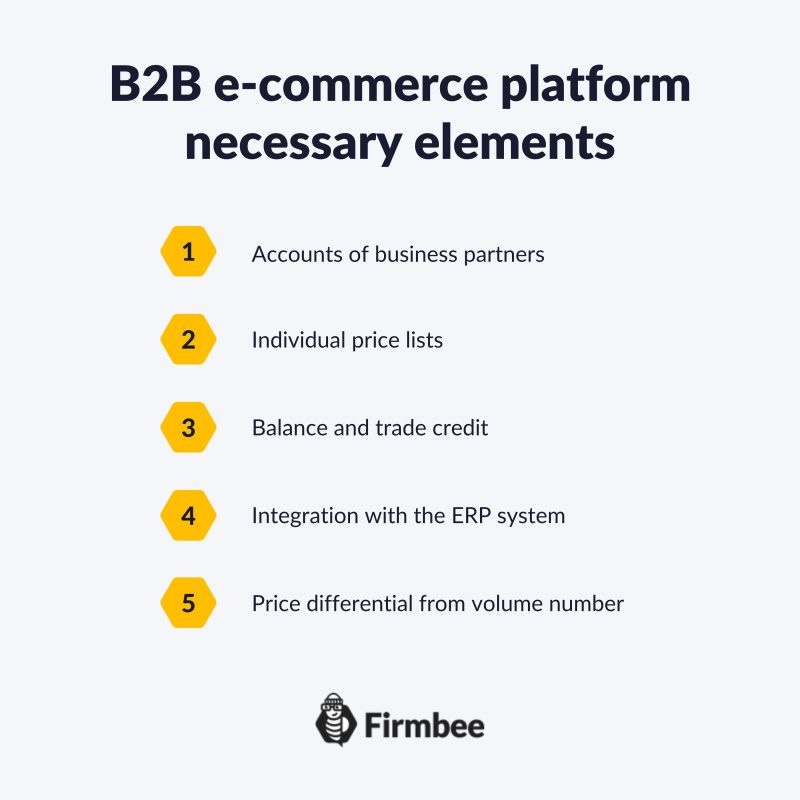 Features of good product description
Before writing descriptions of products one should try to characterize the buyer persona – the client we wish to attract. There are several questions to ask: Who is my client? Why should he buy my product? How the purchase is made? All this will help to create such content that will speed up and facilitate the decision making process of the client.
The description should include: information about the producer and brand, features such as: color, size, material, power, application, what is its main competitive advantage.
Although being creative in the B2B e-commerce world seems to be difficult the preparation of good content is worth every time and effort. Clients get engaged in the sales process more when they have access to the good quality content, especially efficient is storytelling technique. One should think what kind of emotions the written article brings, what is the experience of the reader, and how to use it the best possible way.
The description has to be written with the client in mind. Even if it contains much of specific, technical wording, it still has to be consistent, correct and understandable. For more complex ideas it is better to use images. Many readers find graphical designs more credible. For this reason any part of the text can be represented in visual form to show directly the product, its functions and construction.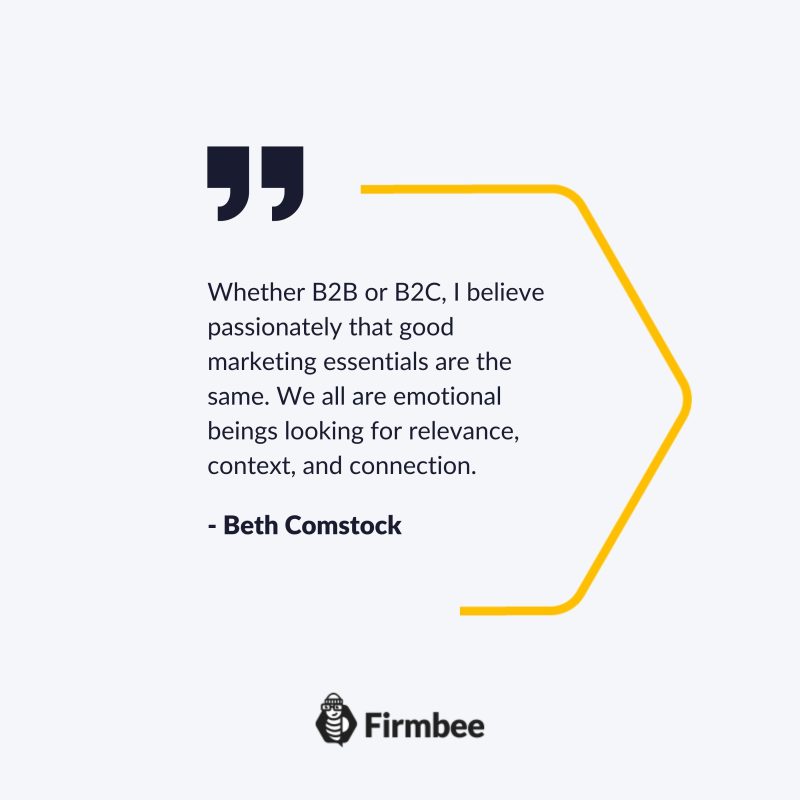 Summary
Content is a vital part of any business. It is what shapes the personality of a company, defines its position in the market, and determines its success. It is not just about writing well or using catchy phrases to draw attention. Content should be meaningful and provide value to your readers. It should also be consistent with your brand's identity and values.
Read also: What is e-commerce and who are online shoppers?
If you like our content, join our busy bees community on Facebook, Twitter, LinkedIn, Instagram, YouTube, Pinterest.