The ability to record and stream what's happening on your computer screen is becoming increasingly common – and not just in the gaming community. The COVID-19 pandemic revealed how important it is to be able to create tutorials and conduct webinars in order to safely share knowledge. If you want to prepare a high-quality recording yourself, check out the following tips and recommendations of screen recording tools.
Screen Recording Tools – table of contents:
What are screen recording tools?
Recording your desktop without using the right tools may seem unfeasible. Fortunately, the Internet gives access to many applications that make this task easier and help make the resulting video more attractive. What are screen recording tools? These are programs that not only capture the image displayed on the screen but also save it to disk in a format of your choice. Many applications let you edit the recorded files if you wish to add subtitles or photos.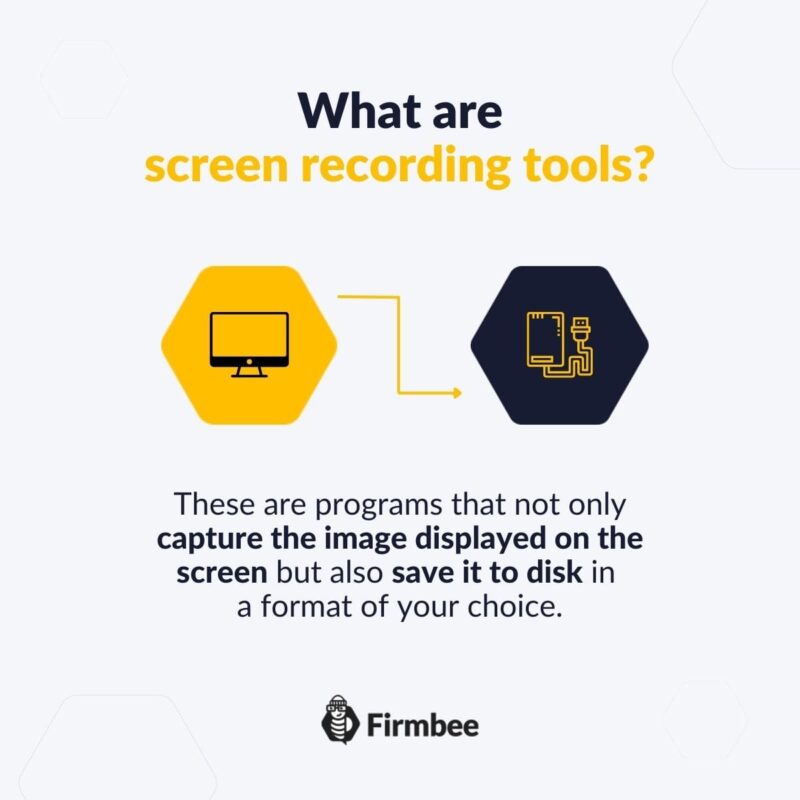 Who are screen recording programs for?
Until recently, screen recording was mainly the domain of gamers who wanted to share the results of their efforts online or create a tutorial to help beat a difficult level or opponent. Nowadays, screen recording or live streaming is a popular tool for business meetings and webinars. Very often, showing how an application works or how to perform certain tasks on your own is very helpful in achieving educational goals. When preparing tutorials and seminars with screen recording tools, you achieve better results and the listeners are more curious and focused.
9 Best Screen Recording Tools
VideoProc

Is a screen recording program that can be described as "four in one". It lets you edit video clips, convert DVDs to digital form, download recordings from the web and broadcast what is happening on the screen.

Mirillis Action!

Is another extremely modern and intuitive program. It enables you to easily record your desktop, including games, music and video playing on the screen. In addition, the user gains the option to add descriptions in real-time – ideal for creating instructional videos.

Camtasia Studio

Is for both professionals and amateurs. The application is designed for screen recording and creating training videos or software presentations. Rich editing possibilities and adding text and graphics will surely satisfy everyone.

Icecream Screen Recorder

Is very intuitive a program to easily record your screen and everything that happens on it. During recording you can zoom in on selected areas of the screen, which will certainly come in handy during webinars.

Movavi Screeen Capture Studio

Is a whole range of tools to help you record your screen. It specializes in both screencast creation and game image capture. The recorded files can be edited freely, using a multi-track timeline. The application offers many filters and effects to make your video even more impressive.

OBS – Open Broadcaster Software Studio

This application has recently gained a lot of popularity among people who stream their games on Twitch or YouTube. Because it works on selected scenes rather than long video recordings, it's handy when you want to record your desktop at key moments.

CamStudio Recorder

A program designed to record various types of courses, training and tutorials. It doesn't require installation, so you can easily run it on any hardware and save the recorded material in AVI or SWF format.

SteelSeries Moments

It is an interesting proposition, especially for gamers. The screen recording program created by the popular manufacturer of gaming hardware enables you to capture the image of the desktop and share the material in popular services. It comes with standard tools for editing the recorded video.

Streamlabs OBS

This one can not only record your desktop during games but also create tutorials. The biggest advantages of the application include an intuitive interface and numerous features, including schemes that allow you to personalize the streamed broadcasts.
By using modern solutions you make your desktop recording professional. With additional descriptions or photos, they are more attractive for the recipient. Many of the discussed screen recording tools are free applications for non-commercial purposes.
Do you want to know other useful tools? Read also: The 8 best note-taking apps of 2021/2022!
If you want to stay in touch, join our Facebook community!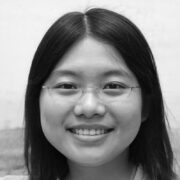 The most important questions
Who are screen recording tools designed for?

Screen recording or broadcasting programs are especially popular with gamers and those preparing tutorials and video tutorials. In addition, they are come in handy for business meetings and webinars to effectively transfer knowledge.

Is it difficult to handle a screen recording app?

Most programs of this type have an intuitive interface. Mostly these are simple applications that allow you to easily record and edit video files.

Can I use desktop recording tools for free?

Most applications are free, except for commercial use.