Managing your own company is a complicated task followed by multiple challenges. Range of responsibilities, meetings, important deadlines, or costs related to handling your own business can appear daunting to any entrepreneur and impact the company's operation. In such cases, multiple tools are available to assist us in managing the workload and making it easier to run our own business. The question is, which of the tools are most useful and worth paying attention to?
Tools to help you manage your business – table of contents:
Nowadays, the market offers us countless apps supporting entrepreneurs in managing their businesses workload, also targeted at smaller companies with one person taking most important tasks on their shoulders. Some of the tools are cost-free, others can be purchased within acceptable price ranges. Below, we've listed the most interesting options available to use for free: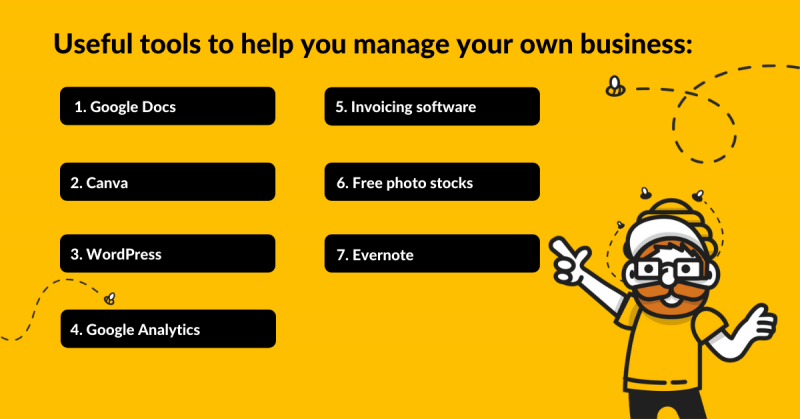 Google Docs
Google Docs is a very functional alternative for the paid MS Office. Google's office package allows you to create content, presentations, and spreadsheets. All files can be shared with other teammates and co-edited with authorized changes. The data is being stored in Google Drive and accessible to users from different devices – PC, mobile phone, or tablet. All it takes to gather the data in one place is logging onto your Google account.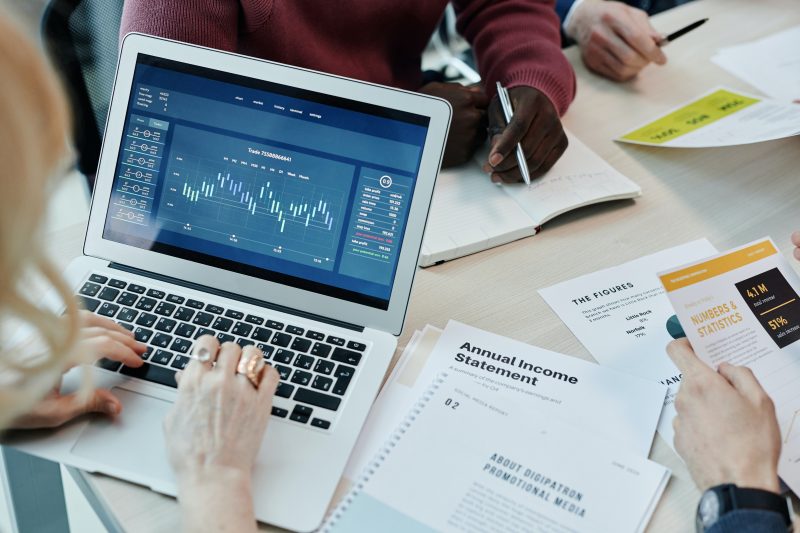 Canva
At one point or another, most of the entrepreneurs have struggled with finding graphics to use on both company websites and social media platforms like Facebook or Instagram. Not everyone possesses the knowledge and skill-set to create these, and using external services may provide big costs, specifically for companies who have joined the market more recently. This is where Canva comes to the rescue, an easy-to-use, and intuitive graphics creation app. The app can be used on both PC and mobile. The basic free package offers access to multiple modifiable templates. This specific tool will come in handy in creation of social media posts, banners, or adverts.

WordPress
It's a cost-free platform for website creation and management. WordPress has come a long way, evolving from blogger zone to the online business management tool handling blogging, vlogging, e-commerce, and online stocks. "Skins" allow you to modify the website's layout, whereas "plug-ins" offer a wider range of website functionality.

Google Analytics
The internet tool shared by Google is incorporated to analyze website data and statistics. Google Analytics' functionality includes website traffic report generation or user behavior data collection and offers a wide variety of options to monitor our website figures. The installation process only ever requires pasting a fragment of JavaScript code to your website. Google Analytics system is available for all Google account users. The cost-free version works for users with less than 5 million website views per month.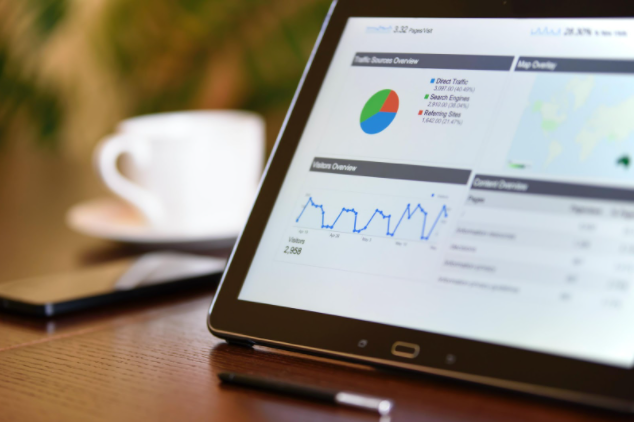 Invoicing software
Entrepreneurs tend to agree that financial matters are one of the most complicated parts of managing your own company. Billings, invoices, declarations, and overall costs might become a hard nut to crack, even for most experienced business players.
At times, business owners only need to issue a few invoices with the potential to handle the workload themselves. In those cases, it's worth paying attention to Firmbee – a cost-free all-in-one project management tool with an incorporated financing module. Among its many business-handling functions, Firmbee allows to issue different types of invoices online and store them in certified archives accessible to the user via a cost-free CRM system. The free version permits the issue of 3 invoices per month
You can test Firmbee's project management functionality free of charge for a month!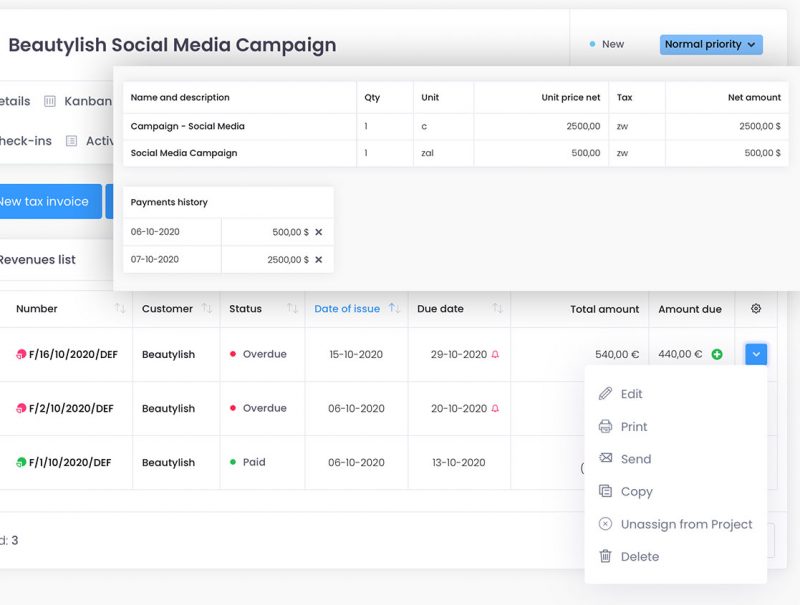 Free photo stocks
When it comes to photos, there's no need for you to use expensive solutions and services. Many artists put out their work for commercial use – it's either free-of-charge, or they ask you to give them credit. Free photo stocks include Pexels, Pixabay, or Unsplash. All these platforms offer a wide range of photos within multiple themes, which can be used for online adverts or self-made Canva banners.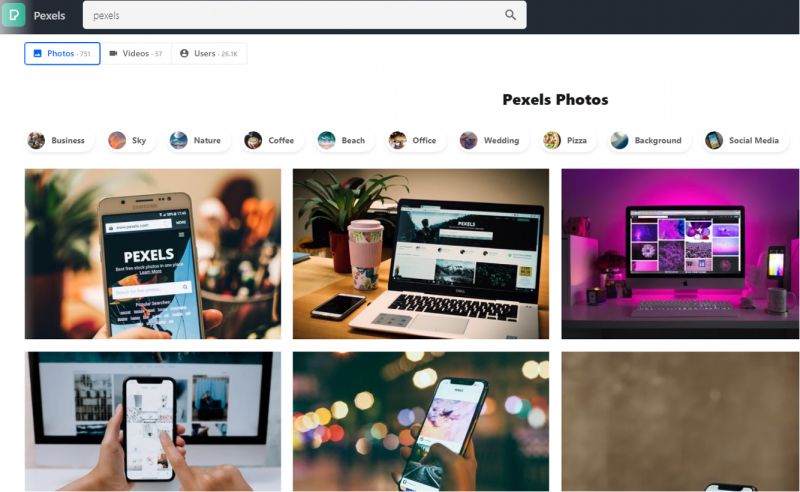 Evernote
Managing the workload is a complex chore, especially when multi-tasking. Evernote is an ideal app for well-organized people, offering a wide choice of solutions for arranging plans and goals. The free version of the app allows one to create notes, manage a diary or paste and store information researched online. All notes can be synchronized on multiple devices and easily accessed.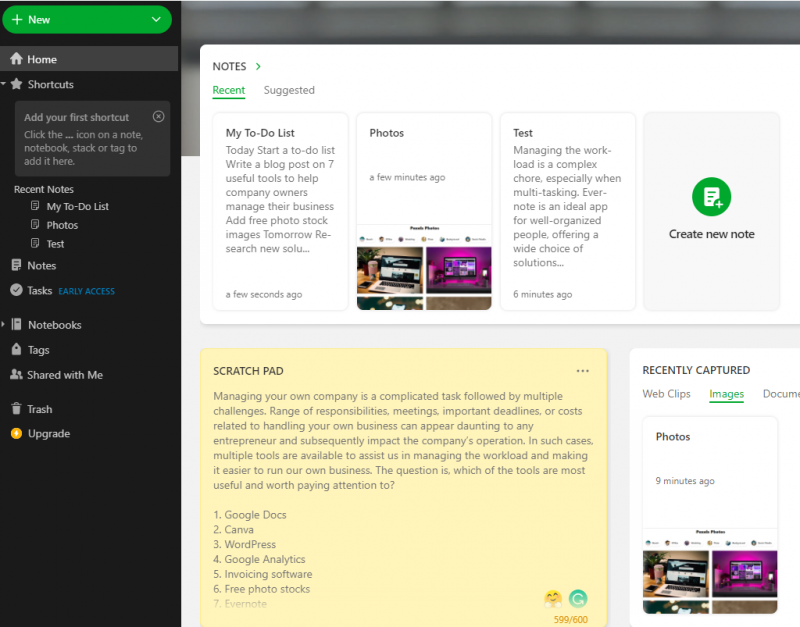 There are many tools to support managing our business, and it's always worth keeping up-to-date and test the functionality of new solutions. We all have different requirements when it comes to handling the workload and it's essential to search for tools that meet our needs and subsequently help our businesses grow.