Every traveler has different needs. While for some the key indicator is standard, for others it will be budget. For all, however, value for money is important. To get an idea of the realities of a given tourist market, it is necessary to collect and compare data on the offers of individual facilities. With this in mind, hotel booking apps have emerged to meet new customer demands. What can you learn from them? How do they facilitate online room reservations? Which hotel booking apps should I use? We answer these and other questions in this article.
Hotel Booking Apps – table of contents:
Online booking apps – why are they helpful?
Accommodation booking apps are a great convenience for travelers – whether they're going on vacation or a business trip. They provide the user with a huge database relating to the current offer of various facilities with the option of intuitive navigation thanks to search and filter functions. Thus, it becomes possible to mark out a circle of offers meeting the user's expectations, compare them and choose the most attractive conditions. In return, the platform charges a certain % of the transaction value.
In addition to savings, relevance, and convenience, online booking applications also provide access to promotional offers (last-minute, first-minute), offer discounts to users of mobile versions of the platforms. Moreover, they work with cashback services that allow a certain % of the total transaction to be returned, collect reviews of previous visitors about the facility in one place, and photos that allow you to create an image of the actual conditions of the accommodation.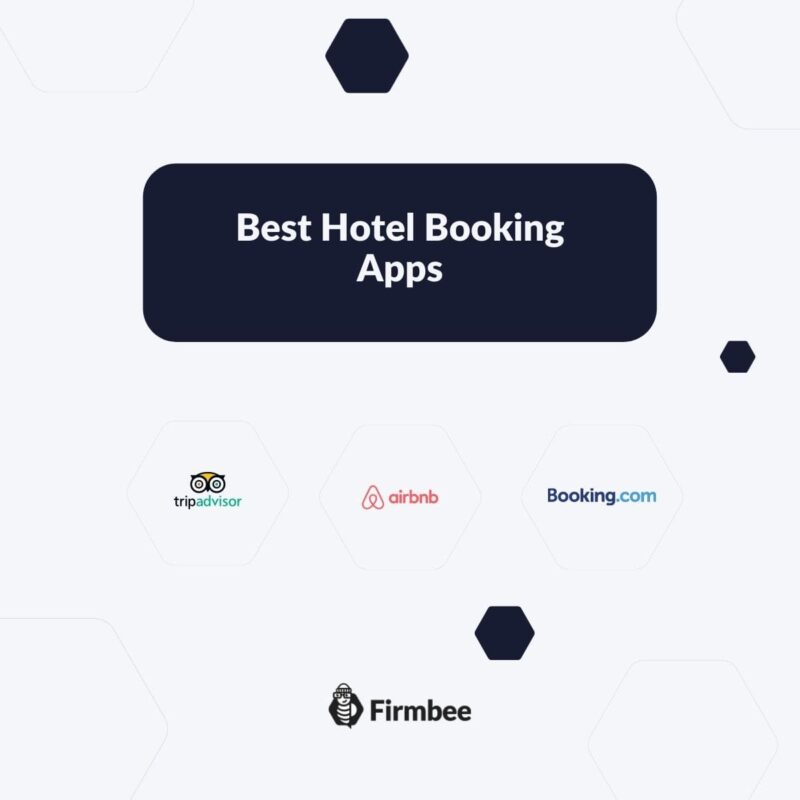 5 Best Hotel Booking Apps
Booking.com

Whether you're interested in booking a hotel, villa, cottage, apartment, or room, you're sure to find something on Booking.com. This platform offers access to more than 6.2 million accommodations in 120,000 locations worldwide. It has an intuitive search engine, with the option of filters to help choose the most suitable conditions each time (price range, number of travelers, accommodation dates, business travel option, breakfast included, pool, private bathroom, parking, Internet access, entertainment, etc.). The total price is known in advance, and the booking itself is smooth and fast. Some properties on Booking.com also enable free cancellation or permit it for an additional fee. The platform works with Letyshops and generates referral codes to make further savings.

Airbnb

Booking a room in even the most crowded tourist destinations does not have to involve costs overwhelming the household budget. This is well-known to those who use Airbnb – a platform that connects individuals who rent out their property and tourists. With the help of Airbnb, one can find accommodation in mansions and palaces, mountain cabins, tree houses, and even caves. Direct contact with the hosts themselves, often offering their advice, shifts traveling experience to a different level.

Trivago

Trivago is a price comparison engine to compare prices from different booking sites and choose the best one. The platform has access to more than 700 thousand hotels advertised on more than 175 websites. A handy feature of Trivago is to mark a search area oriented around selected tourist facilities. You can also limit your search based on the maximum price criterion. The aggregated Trivago data is available in the form of the Trivago Rating Index, which shows all the opinions about a chosen accommodation, making the process of booking a hotel much faster.

TripAdvisor

It's a chance to book online without unnecessary disappointment when you get to your destination. TripAdvisor aggregates millions of reviews and amateur pictures of facilities in one place, thanks to which the decision to book a hotel is made with complete awareness. Thanks to the search option you can find the information that is relevant to you. Once you are there, the application, using geolocation, will also provide recommendations of nearby attractions and places worth visiting.

Couchsurfing

Booking a room in a tourist destination for free? Couchsurfing provides such an opportunity, connecting people from all over the world who want to experience the local culture and perspective. You can (but don't have to) reciprocate by hosting your previous host. However, just being willing to show them around your place and spend time together will be equally valuable. This is a great opportunity to make new friends and broaden your horizons.
Booking accommodation online through the use of dedicated applications can be a fast, transparent, and most importantly, safe process. It is worth relying on the support of trusted portals that meet specific expectations and find your dream accommodation.
Do you want to know other useful tools? Read also: 9 Best Screen Recording Tools!
If you want to stay in touch, join our Facebook community!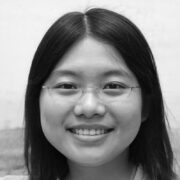 The most important questions
Why use online booking applications?

Such applications provide aggregated data about facilities, from which you can search for those that are of interest to you. They make the booking process fast, efficient and cheaper.

Which hotel and room booking apps are worth using?

Some of the best platforms for booking accommodation online include Booking.com, Airbnb, Trivago, TripAdvisor and Couchsurfing.