The issues involved in running your own business can be complicated, especially for first-time business owners. A solo entrepreneur has to take care of various administrative duties and one of the most time-consuming parts is invoice management. Fortunately, to meet such demands there are many invoicing software systems that automate the invoice management process. In this article, we are going to showcase a selected few that we find the finest on the market.
Best Free Invoicing Software – table of contents:
Invoicing program. Is it possible to invoice online for free?
Most of the available invoice management software is paid. You can even say that virtually all applications require a subscription or purchase for one-time access. However, this does not mean that in every situation we will have to pay for such a service. The free invoicing program will have limited functionality, limited to the possibility of issuing only a few invoices per month. This is the biggest difference between paid and freemium ones. Nonetheless, if you need just a bit of help with invoicing you can easily use free software.
Invoicing software – why use invoicing software?
This type of software is not mandatory given the current legal environment. The application is a kind of addition to the company's activities. Theoretically, we can issue invoices by hand – but will our contractor treat us seriously then? A simple invoice program speeds up the process of creating documentation by generating invoices that match the previously entered data. An online invoice program professionalizes the company in the eyes of the customer. If the invoicing process is fast and efficient, we gain time and peace of mind.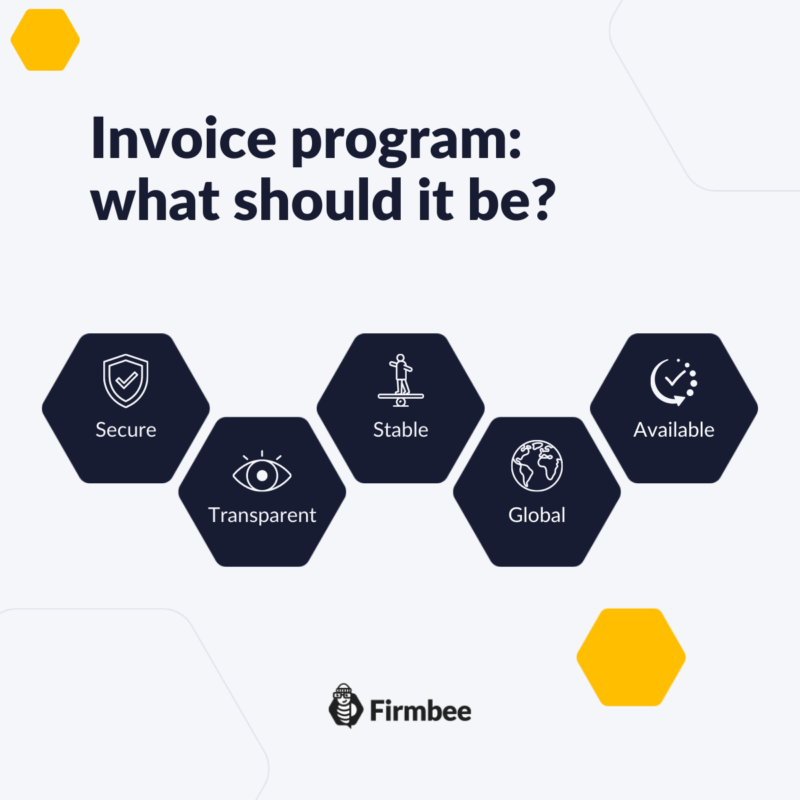 Invoice program: what should it be?
Secure. It's good if it has security features (such as SSL encryption) to prevent data loss.
Transparent. Invoice software must have a simplified interface to make it beginner-friendly.
Stable. That is, embedded on verified servers and having reliable technical support.
Global. Allowing translation of documents into any language.
Available. Our online invoice for free should be generated whenever we need it.
Which invoice software with international reach is the finest? Here we present our suggestions:
Zoho Invoice

It is a free online invoicing application tailored for small businesses. The software enables you to create personalized invoices, track monthly expenses and record the time of work done. Moreover, Zoho Invoice can also send reminders for upcoming payments. The free version supports one user who can create invoices for five clients. The user gains the ability to receive payments through various forms, round the clock. Zoho Invoice is available for mobile devices.

InvoiceNinja

Open-source software with invoicing, pricing, time tracking and expense estimation capabilities for the enterprise. The free edition of the application supports up to 100 clients, with no imposed monthly invoice limit. Users can also view their document history on a dedicated client platform. InvoiceNinja in the free version provides four invoice templates.

FreshBooks

This is another invoicing software that helps in the document management process. The program tells the user when customers are viewing invoices. The multitude of templates and the ability to visually customize the look of the document allow you to personalize your invoices. This is good news for business owners who would like to put, for example, the company logo on the invoice. FreshBooks provides you to test the application for free in a demo version. After the trial period, you can extend the application (cost is a few dollars per month), or cancel the service.

BrightBook

Fully free invoice software to manage your small business completely online. The software has a lot of accounting functionality to create free and professional invoices in any currency. Unfortunately, the software is not yet available for mobile devices. Moreover, the software has difficulty integrating with third-party solutions.

Firmbee

Thanks to Firmbee, you can track your payments and get paid faster. Plus, you can create invoices with a free invoicing app. Firmbee offers access to features such as customized invoices, project expenditures, partial payments, advanced filters, stock tracking and payment reminders. Thanks to its endless possibilities and customization options, Firmbee is a good fit for many types of businesses.
Check out our video about Free Invoicing App:
Read also: 5 Best Email Clients
If you like our content, join our busy bees community on Facebook and Twitter!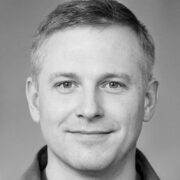 The most important questions
Is a free invoice program worse than a paid one?

Both free and paid invoicing programs have similar functionality. The main difference is that the free version has a limited number of invoices you can issue per month.

Invoicing program – what are the real benefits of using the software?

The main advantage is the ability to reduce the time that would be spent on meticulous filling out, issuing and sending documents. A simple invoicing program shortens this process to the maximum.

Online invoice for free – how to issue?

Online invoicing is possible for free thanks to web applications, accessible from a browser or mobile device. Most often you will need to set up a free account, log in and proceed to complete the information to be included on the document.