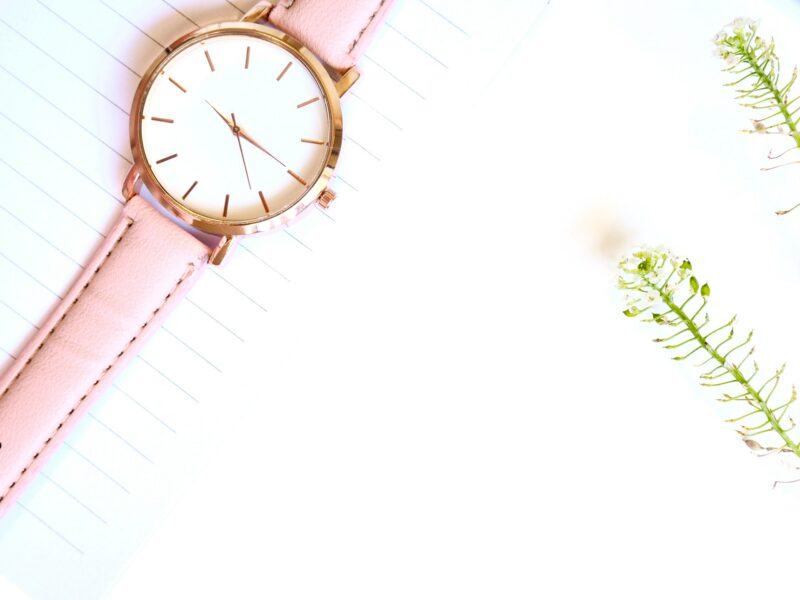 Best time tracking apps are incredibly useful tools. In the hustle and bustle of modern life, it can be incredibly tough to stay on top of everything you need to complete. An effective time tracking app will not only help you take greater control of your day but will also make your team more productive and improve its accountability.
However, the market is packed with time tracking apps, so which should you use? We've taken a closer look at the…
…10 best time tracking apps in 2021
TrackingTime
Overview: TrackingTime is a popular app for Project Managers looking to keep a closer eye on their team's activity. With Chrome and Firefox extensions, the in-depth app provides a clear overview of the hours worked and tasks in progress. It also lets managers communicate with their team and assign tasks.
Pricing: The app offers a free plan, which is limited to three users and three projects. The unlimited pro version costs $7 a month per user.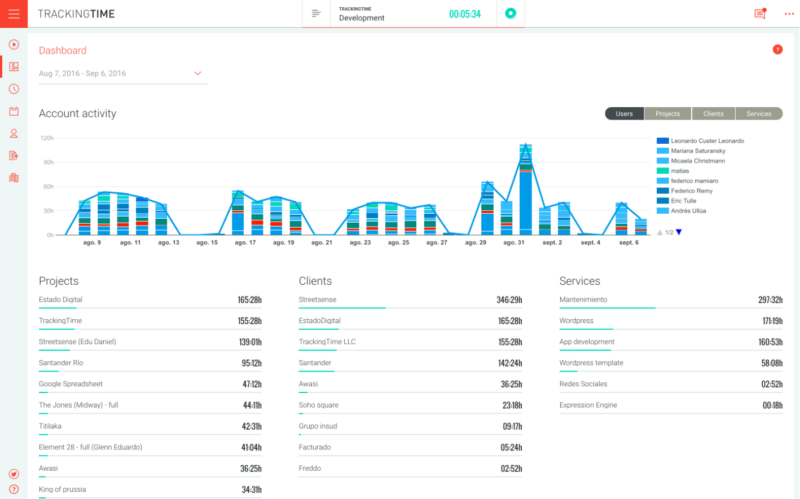 DeskTime
Overview: This very simple-to-use app combines three core areas: employee monitoring, project management, and productivity analysis. The powerful app does not just track time, though; it also reviews the actions of users, such as the web pages and programs they use, allowing it to calculate overall productivity.
Pricing: Users can choose from a free Lite version, while for full access, users can choose from a range of pricing plans depending on the size of their team.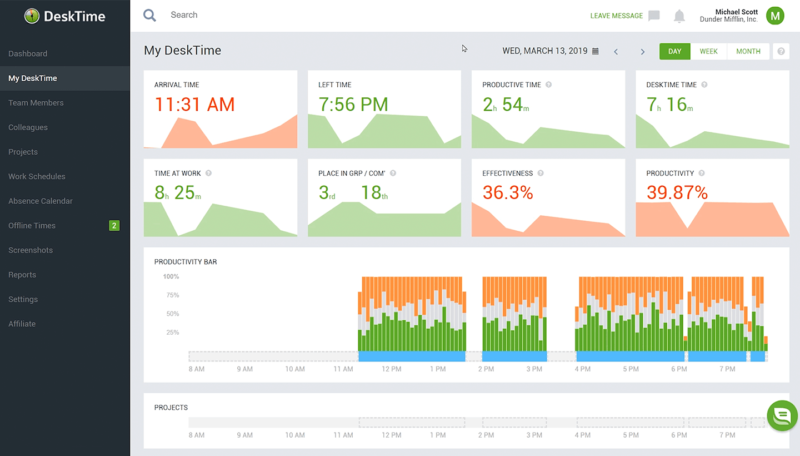 Timely
Overview: Timely is a great app that helps employees create automatic timesheets. The innovative solution uses advanced AI to track background activity to create detailed reports on activity. Users can then review and edit this information before approving it.
Pricing: All information is kept private, and employees are able to choose which information is shown before submitting their timesheets. Users can enjoy a free 14-day trial, with then a range of paid plans depending on the needs.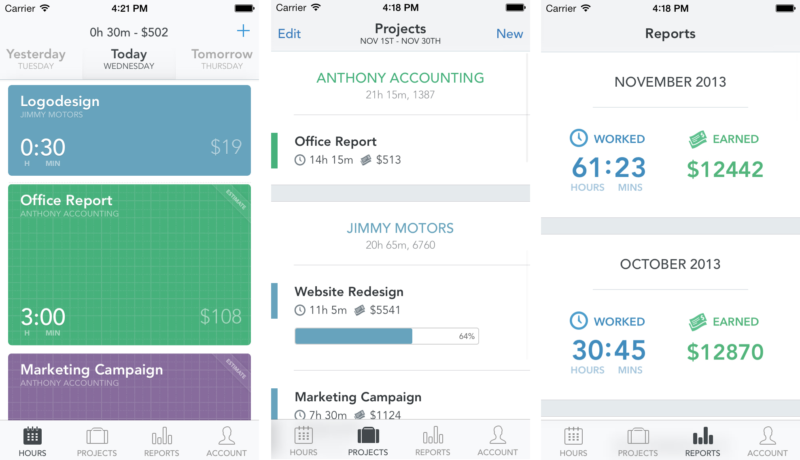 ProofHub
Overview: This powerful time tracking app has an incredibly simple interface and offers a wide range of collaboration features. Users are given the ability to start an automatic timer when they begin a task, alongside allowing the ability to input manual time too. All of this information is then stored in an attractive timesheet which can be used when invoicing clients.
Pricing: The app can be connected with a host of third-party apps, such as FreshBooks. New customers get to enjoy a free trial, while basic access costs $45 and full access $89 a month.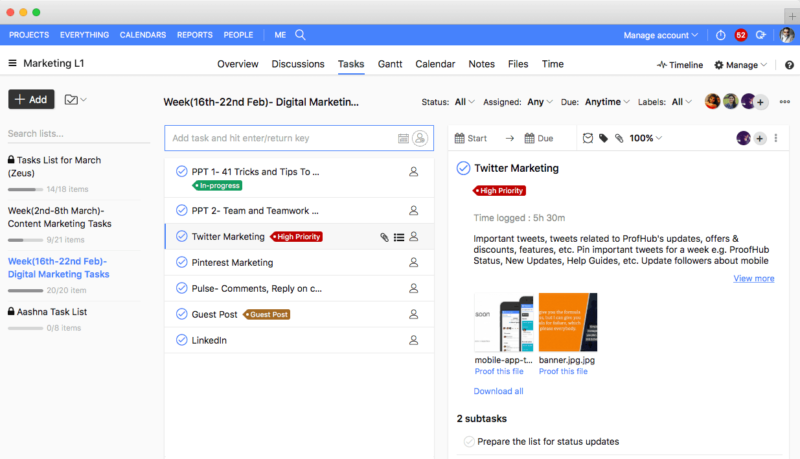 QuickBooks
Overview: This quick solution lets users to quickly clock in and clock out through a single click of their smartphone. The previously known as TSheets, app also allows businesses to create schedules and shifts, notify team members, and monitor attendance.
Pricing: The app also comes with GPS tracking and geofencing, allowing businesses to see those employees closest to the next job. Prices start from $20 a month (with an additional $8 per user).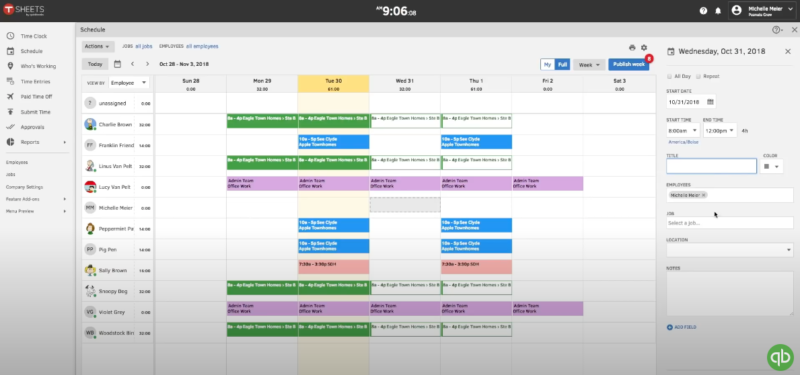 Time Doctor
Overview: The useful Time Doctor app is a mic of both project management and time tracking. The app will closely monitor users, tracking the websites and apps visited while also allowing managers to take screenshots of what employees are currently working on.
Pricing: The app also gives employers the ability to pay employees directly through a range of banking apps. Prices start at $9.99 per user, although discounts are available for larger teams.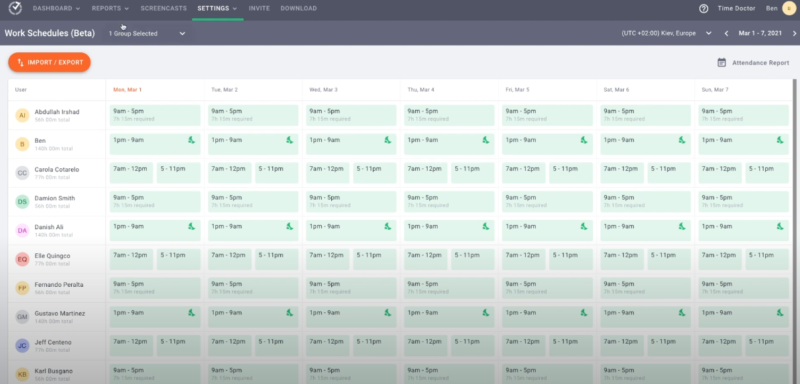 Hours
Overview: Available across desktop, smartphones, and smartwatches, Hours is a very useful tool for freelancers and consultants. Users can set up individual timers for their various tasks, which they can then toggle between as needed.
Pricing: Hours will then create a custom invoice based on the timer notes, giving detailed reports on how users are spending their time. Personal use begins at $19.99 a year, while for larger teams, the pro version costs $59.99.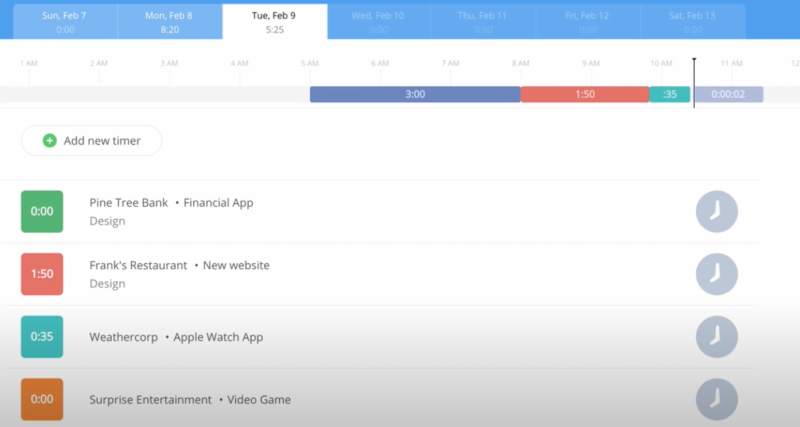 ATracker
Overview: This mobile-only app simplifies time tracking by providing a simple to use timer, which can be assigned to a particular task. Users can customize the interface based on tags or colors, ensuring they can quickly set priority levels.
Pricing: Users can sync data across multiple devices, and ATracker offers a free limited-time plan, with a Pro version starting at $2.99 a month.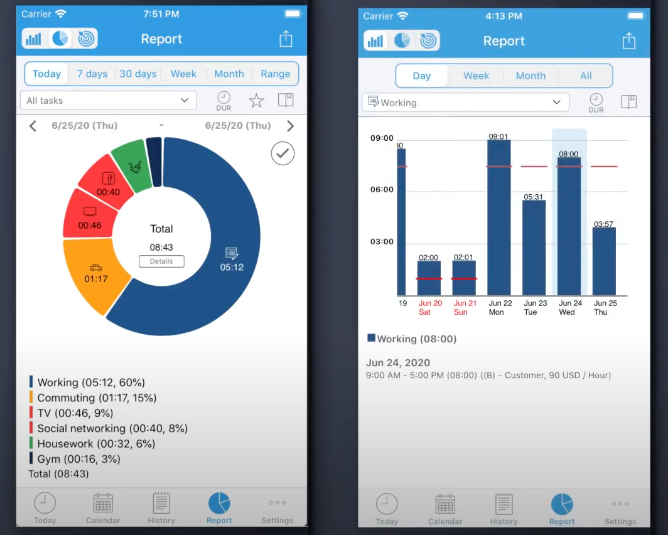 Tick
Overview: Tick is a very useful app that lets users track their time based on the timeline and budget of their project. The software will alert users when they are taking too long on a certain task, are running out of time, or are exceeding the budget.
Pricing: The app can also be linked to various accounting software, and prices are based on the number of projects required.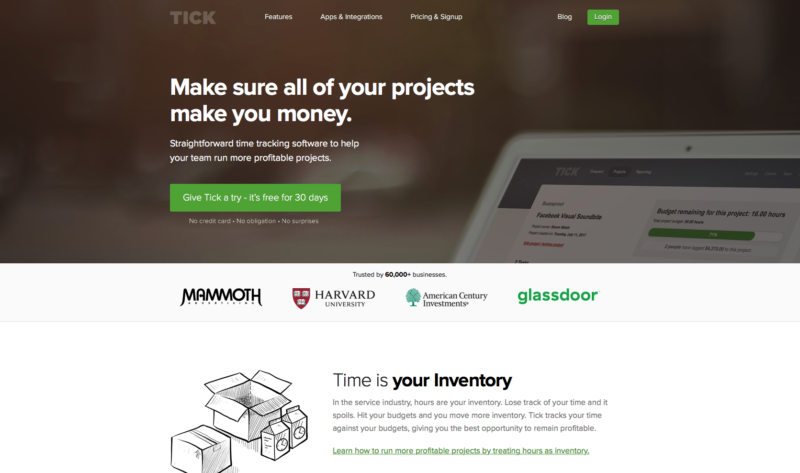 RescueTime
Overview: RescueTime is not only a time tracking app, but it also shows users how productive they have been. The app tracks how you spent your day, reviewing the websites, apps, and programs you utilized before calculating the time you wasted.
Pricing: Users can also set themselves goals, with RescueTime providing regular updates on how close you are to achieving them. The Lite version is free to use, while to unlock the full version, the premium subscription costs $9 a month per user.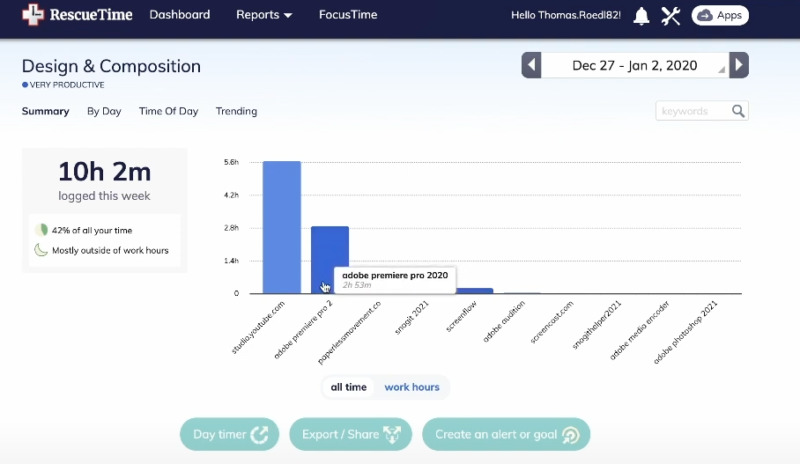 Finding the right time tracking app for your needs can be tough, but it is also essential in helping you to maximize both your performance and that of your team. Read also our article about working smarter, not harder.
Join our Facebook community to stay in touch!