149 MB
PSD
Licence: CC BY SA: You are allowed to distribute, remix, adapt, and build upon the Free Website Template - Xd SaaS Landing Page red in any medium or format, as long as attribution is given to Firmbee (creator). Even for commercial use. If you remix, adapt, or build upon the material, you must license the modified material under identical terms (CC BY-SA).
Are you looking for a free website templates?
You are in the right place!
Check out our elegant Blue PSD Website Template, which can be used as SaaS landing page. Isn't it wonderful?
Stay tuned!
Free Blue PSD Website Template – Features:
100% editable File
Free PSD Templates
Free to Download
Professional Design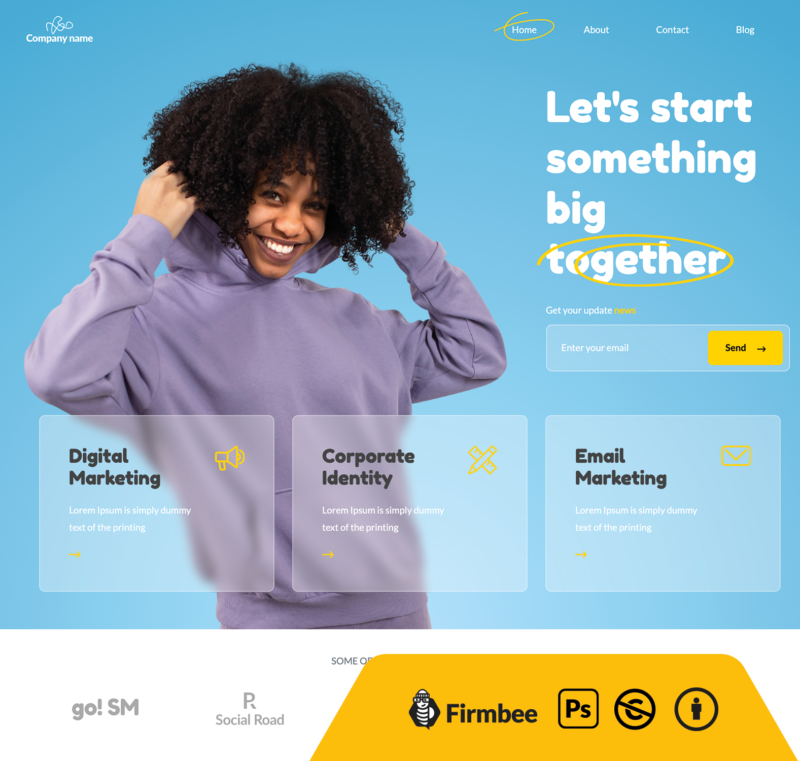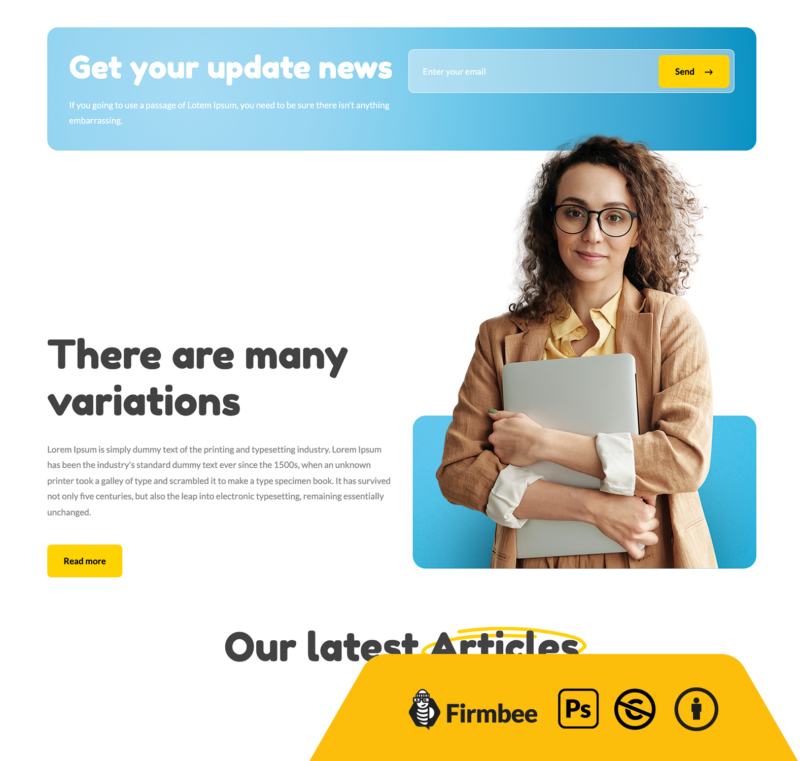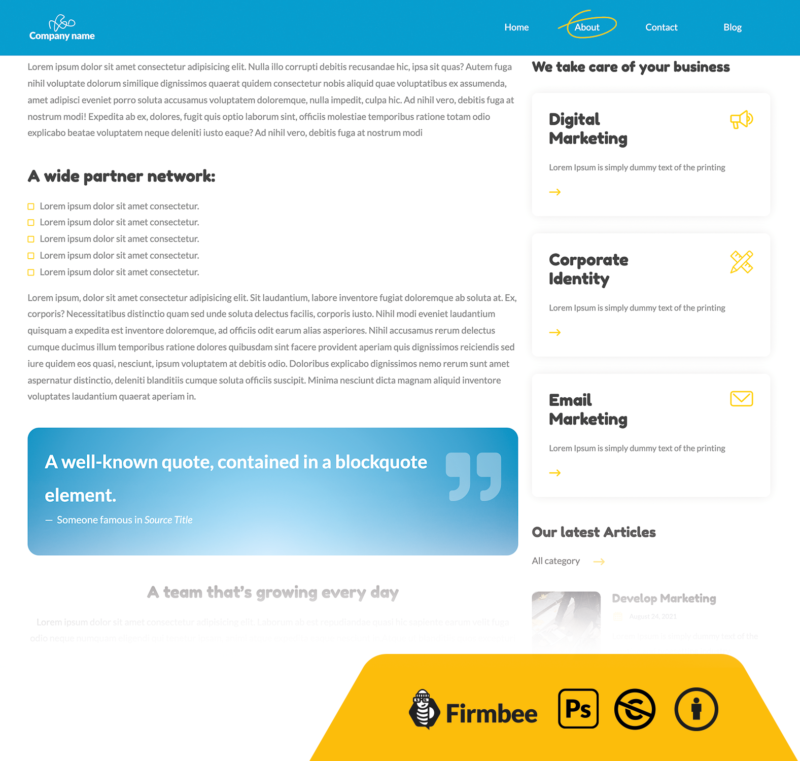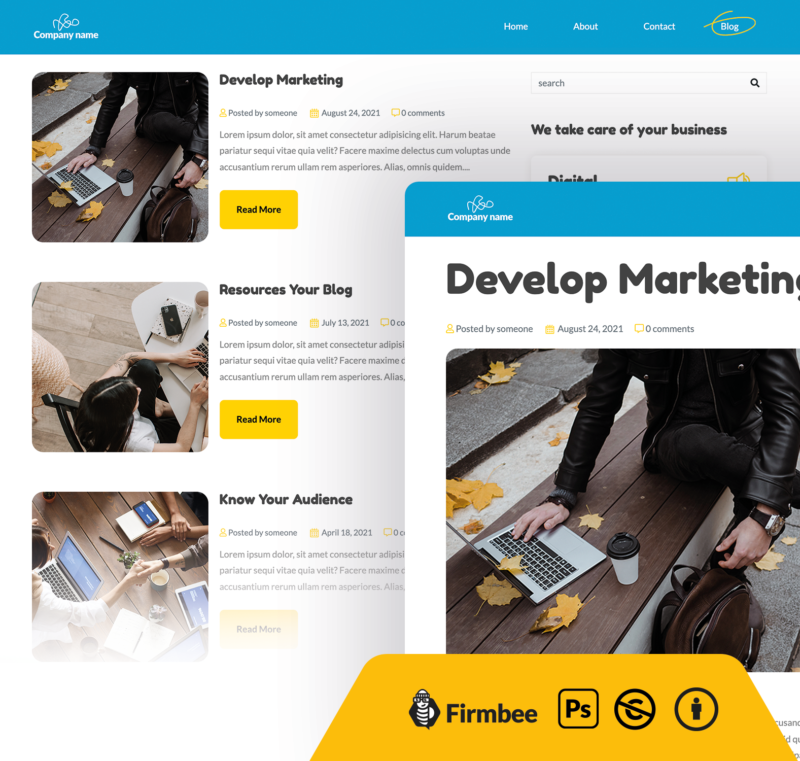 Want this template in html? Click here: Blue Business Website Template – Free Bootstrap HTML Template.
WordPress Version: Blue Corporate WordPress Theme.