Stay connected to your team
Keep an eye on your projects wherever you are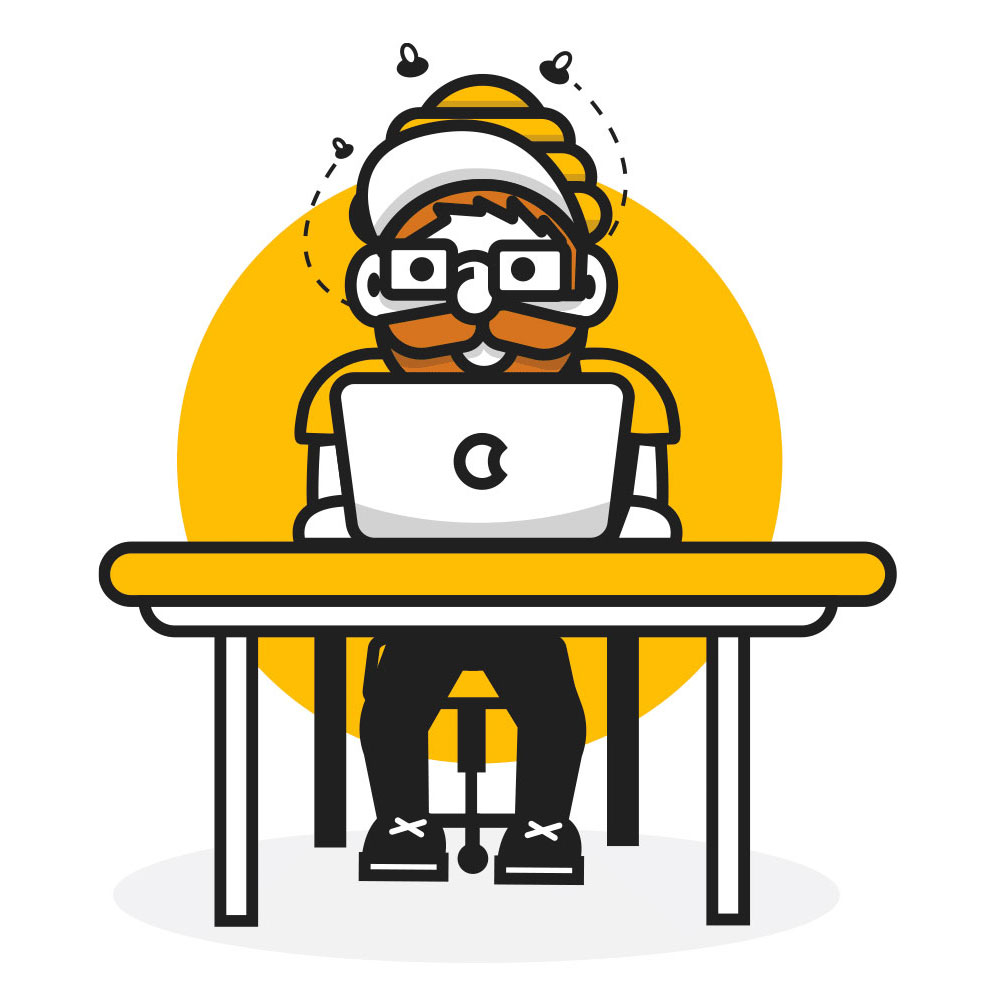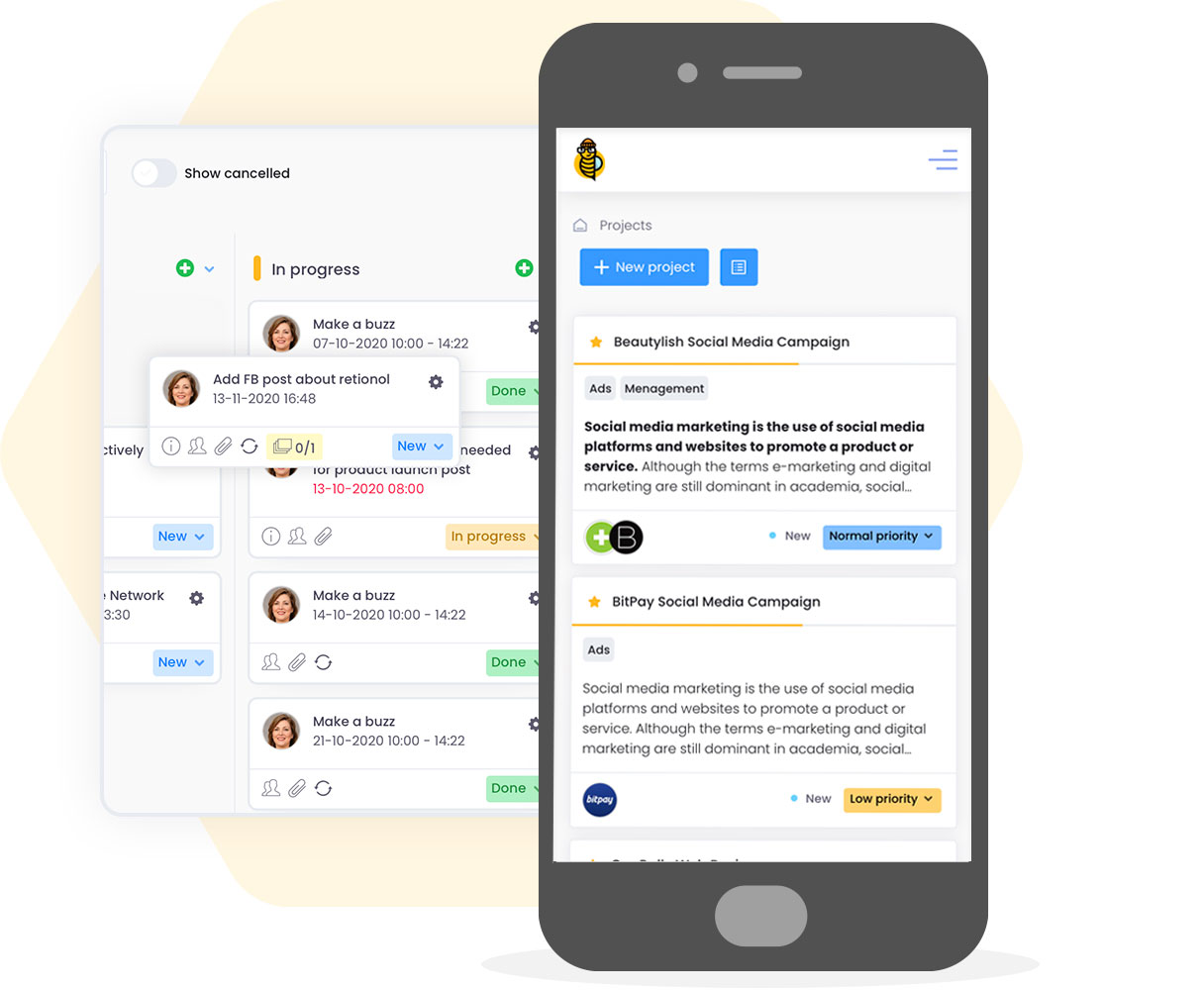 Projects
With Firmbee, you can control your team's work using one system. Create projects, break them down into tasks, and assign them to team members. Configure the dashboard according to your preferences. Gain an overview of the cost and time consumption of each project and roll it over into invoices. Attach documents, files, notes, CV's, and portfolios to your kanban board. Comment and reply on tasks shared with your clients.
Check-ins
Checking in with your team is a great, but time-consuming practice. Let Firmbee do it! Set automatic and repetitive check-ins and motivate your team to share regular updates. How? Choose the right question and decide to whom, when, and at what time you want to address it.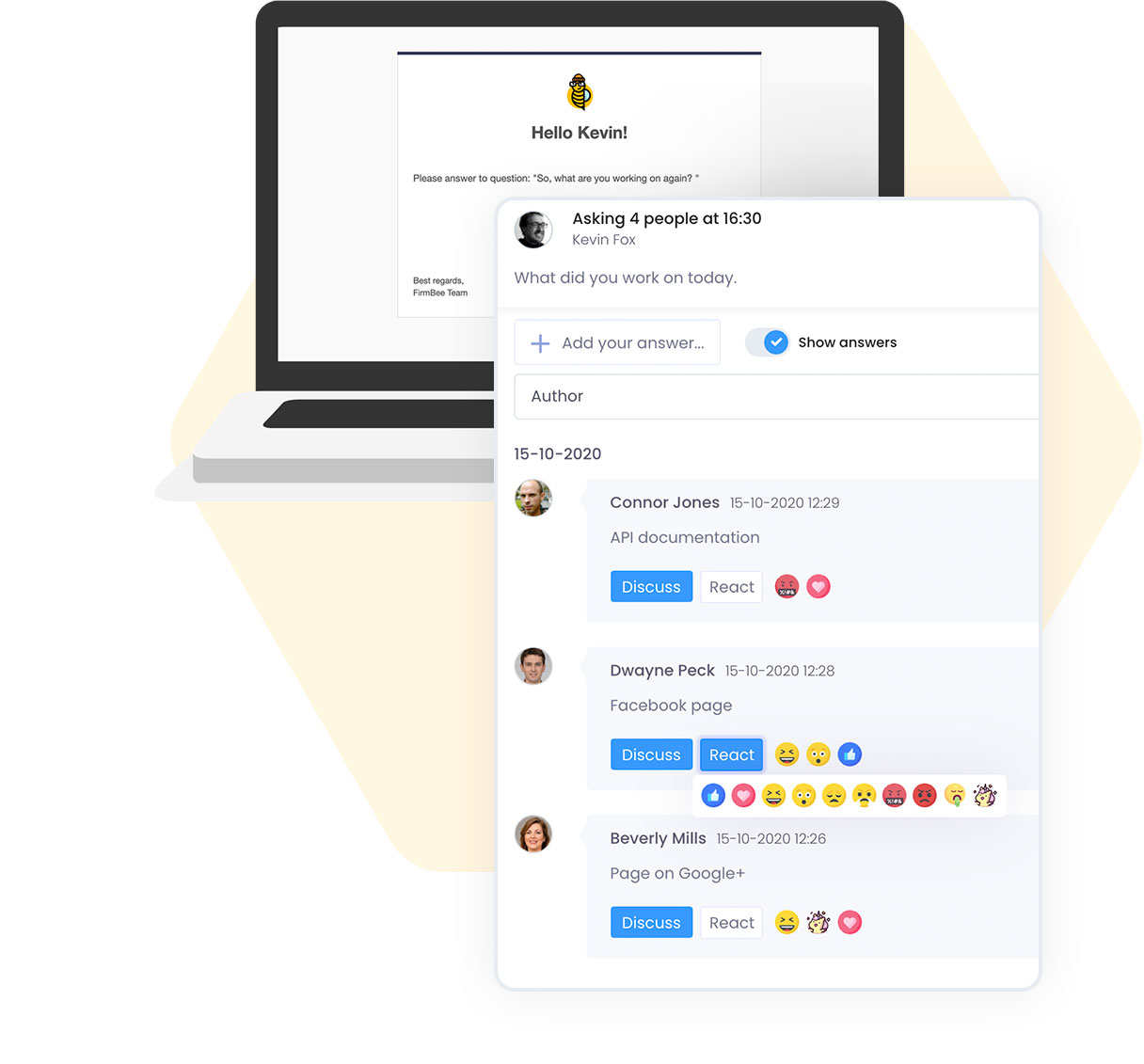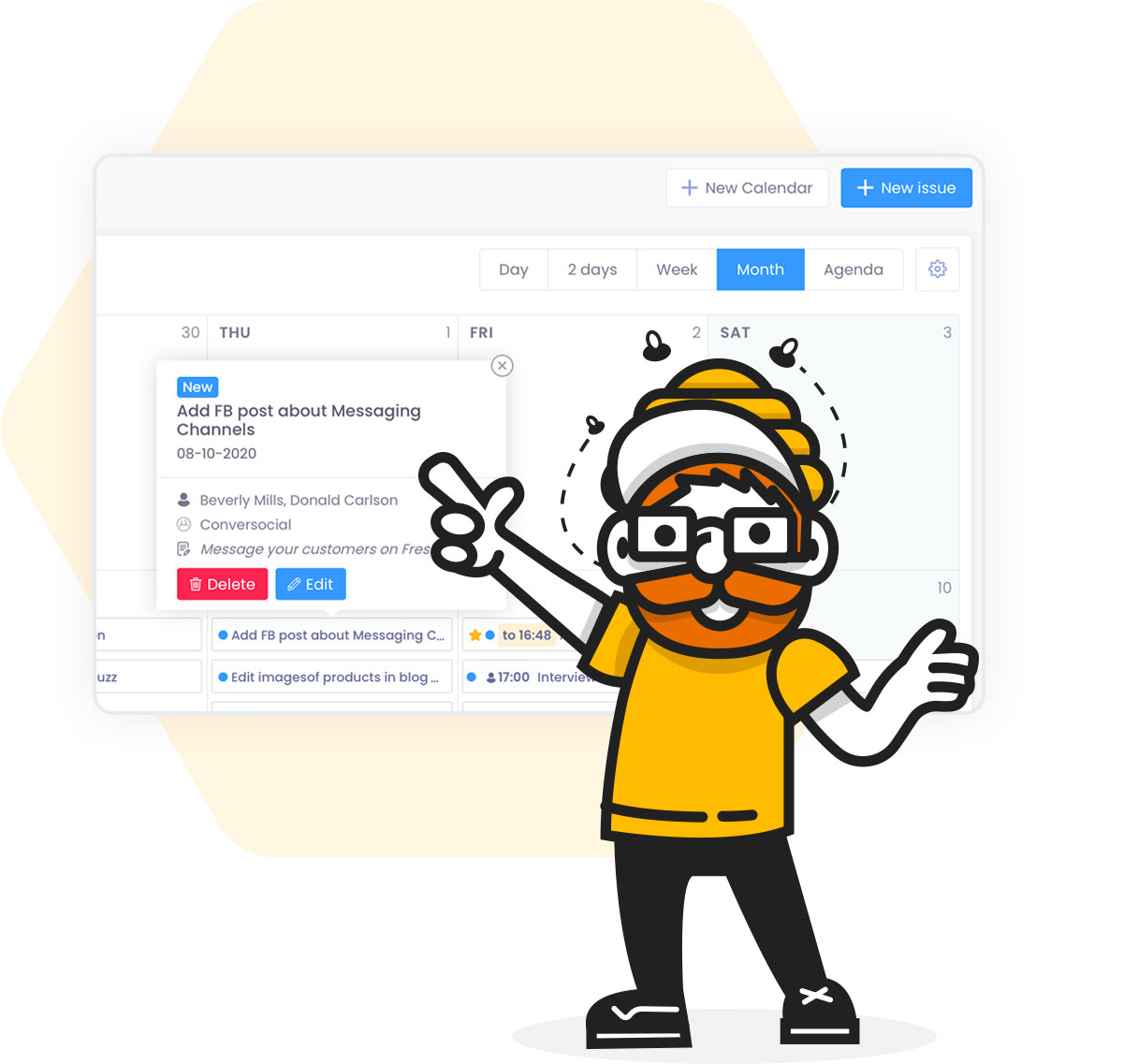 Agenda & Calendar
Running a firm means carrying out several projects simultaneously. Create separate calendars for each purpose. Add meetings, tasks, and events to your agenda. Track the upcoming issues and never miss a deadline.
Contacts
With Firmbee, you can manage your business relationships efficiently! Customers, invoice recipients, contact persons, salespeople, team members – organize it all using our contact list. When there's a need to find specific contacts, filter them by name, location, source, company, and others.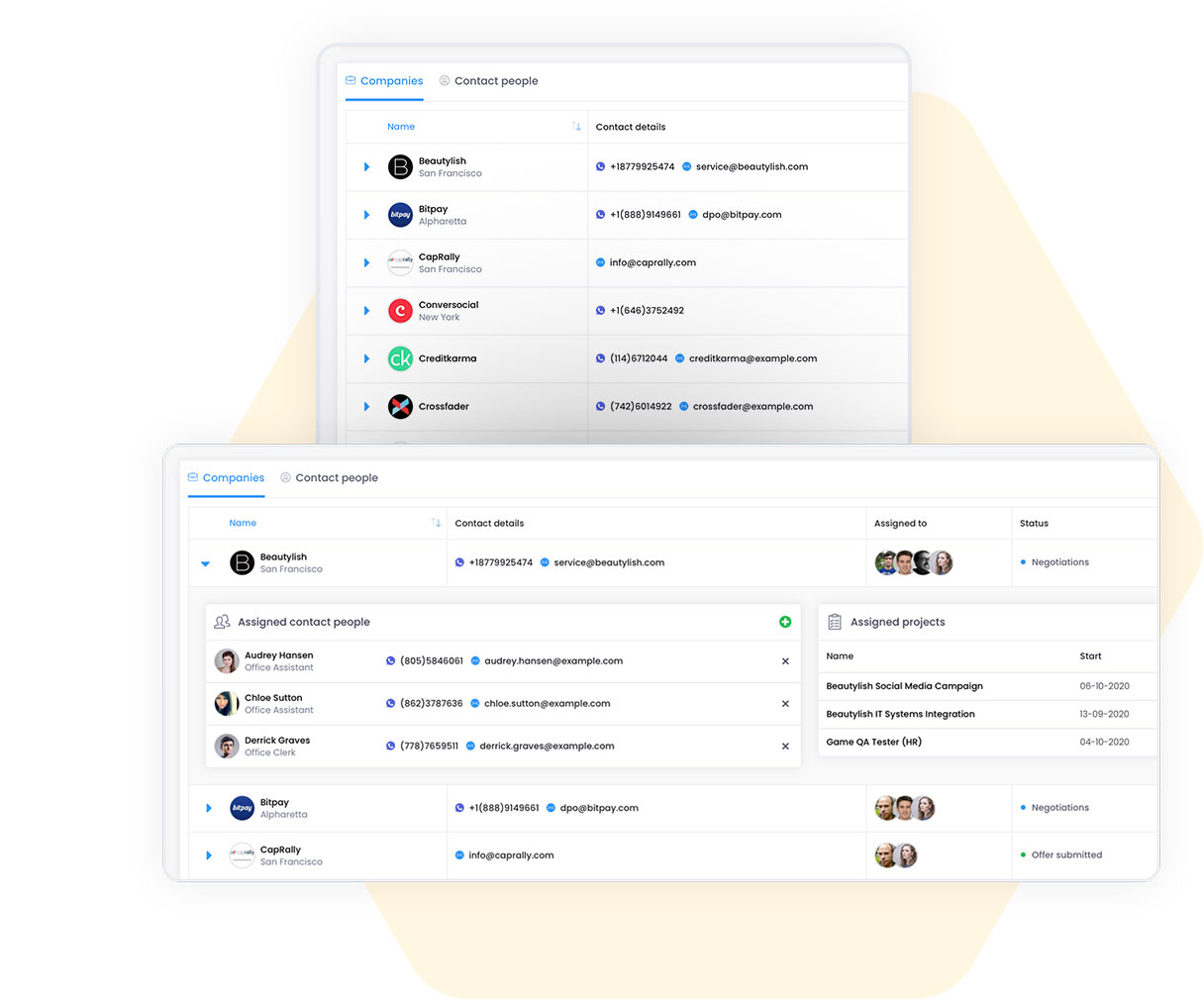 Finances
Track the income and expenses related to all projects. Get detailed data on your freelancer spend and increase operational efficiency. Issue invoices automatically.
Fully Customizable
Customize Firmbee by your contry or region. Define the language, currency and time zone. Configure statuses, dictionaries, e-mail content, agendas and the sales module according to your needs.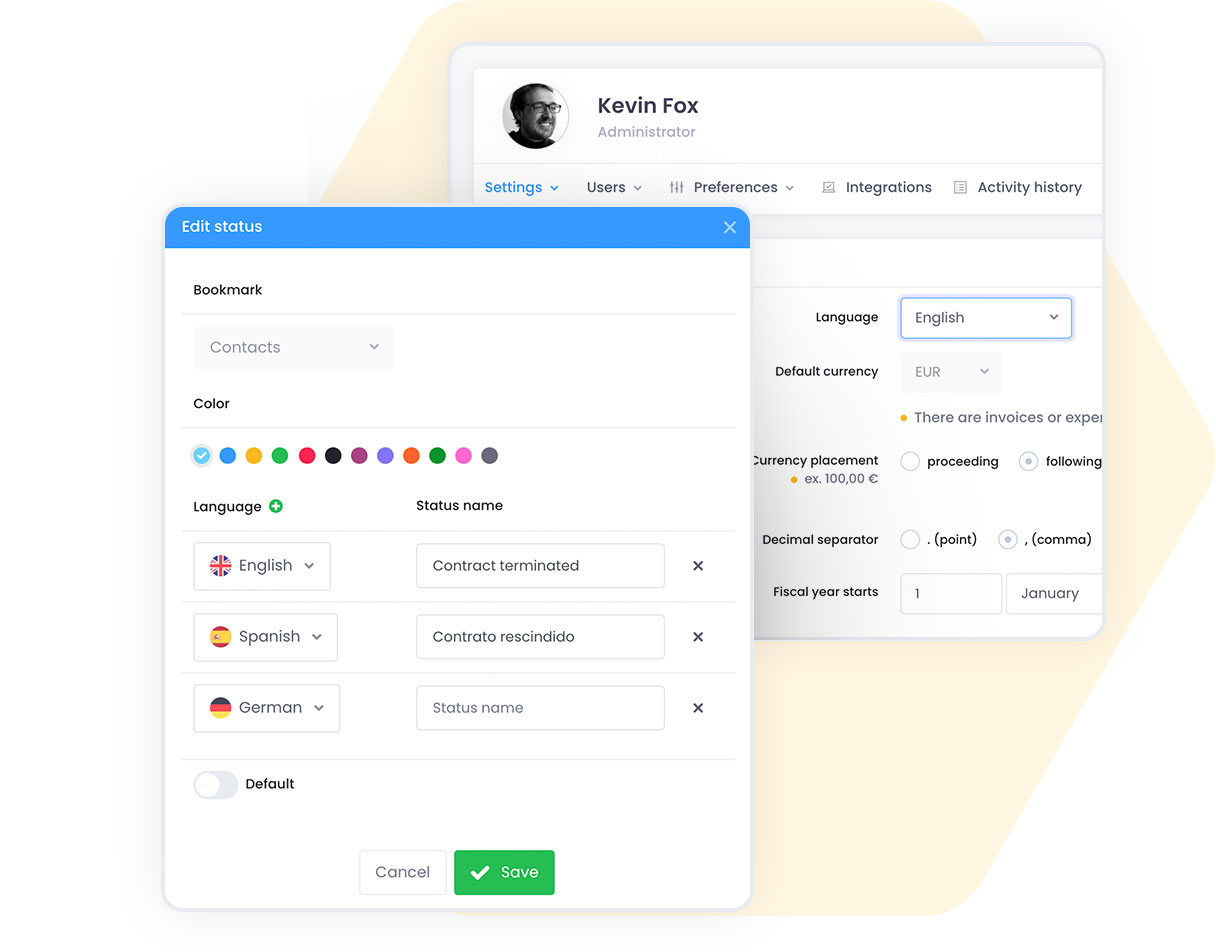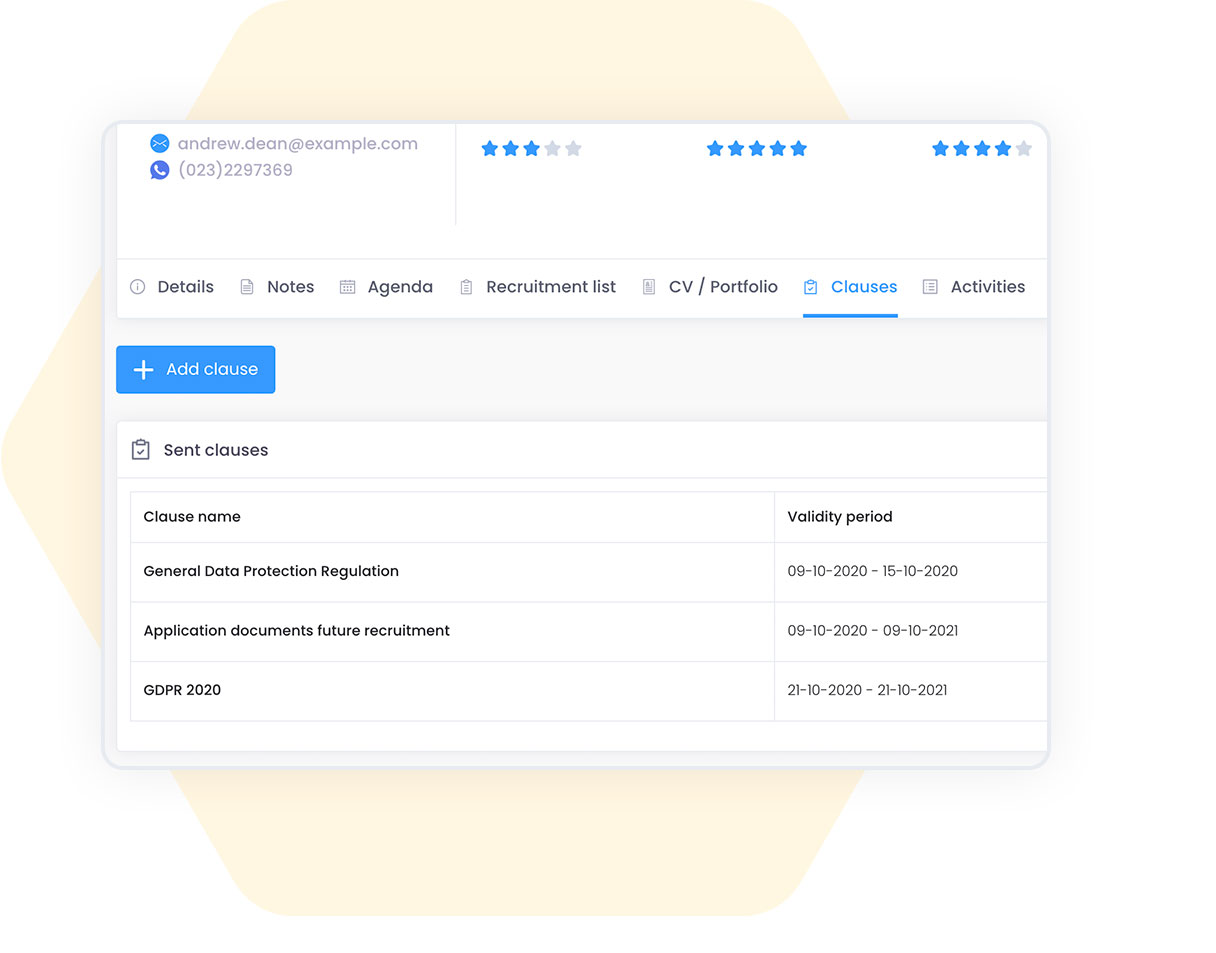 GDPR
Create GDPR Privacy Policy templates and send them to contact persons and candidates. Store consents to processing personal data and consents regarding current and future cooperation.