Build high-performing teams
Improve and automate the recruitment process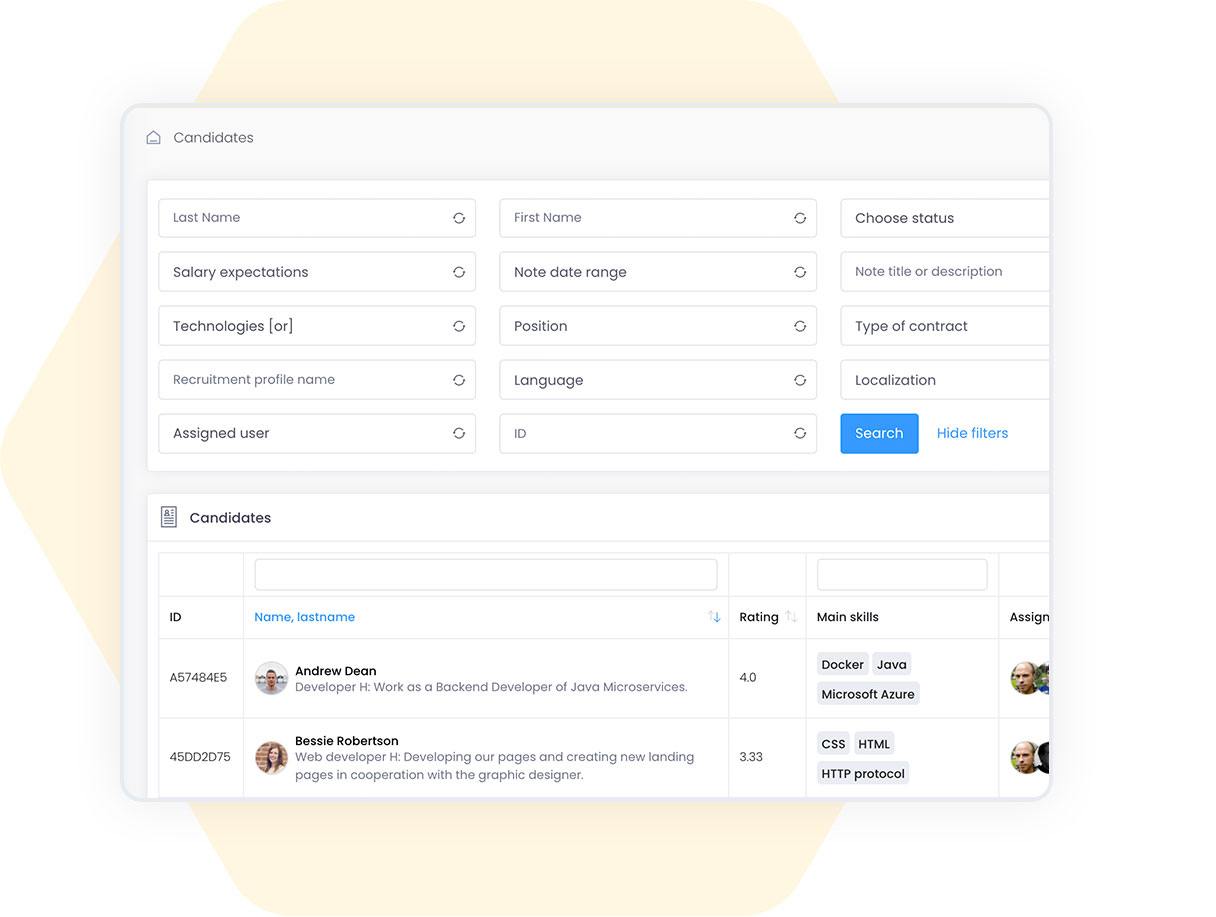 HR management
With Firmbee, you can manage all your recruitment processes from A to Z. Plan the time and scope of the recruiters' work. Gain insight into their tasks. Calculate the costs of your teams' activity and control the project budget.
HR profiles
HR profiles make finding an ideal candidate as easy as pie. Define the position, experience, financial requirements, location, and skills of the perfect candidate. Specify the deadline, priority, and begin the search!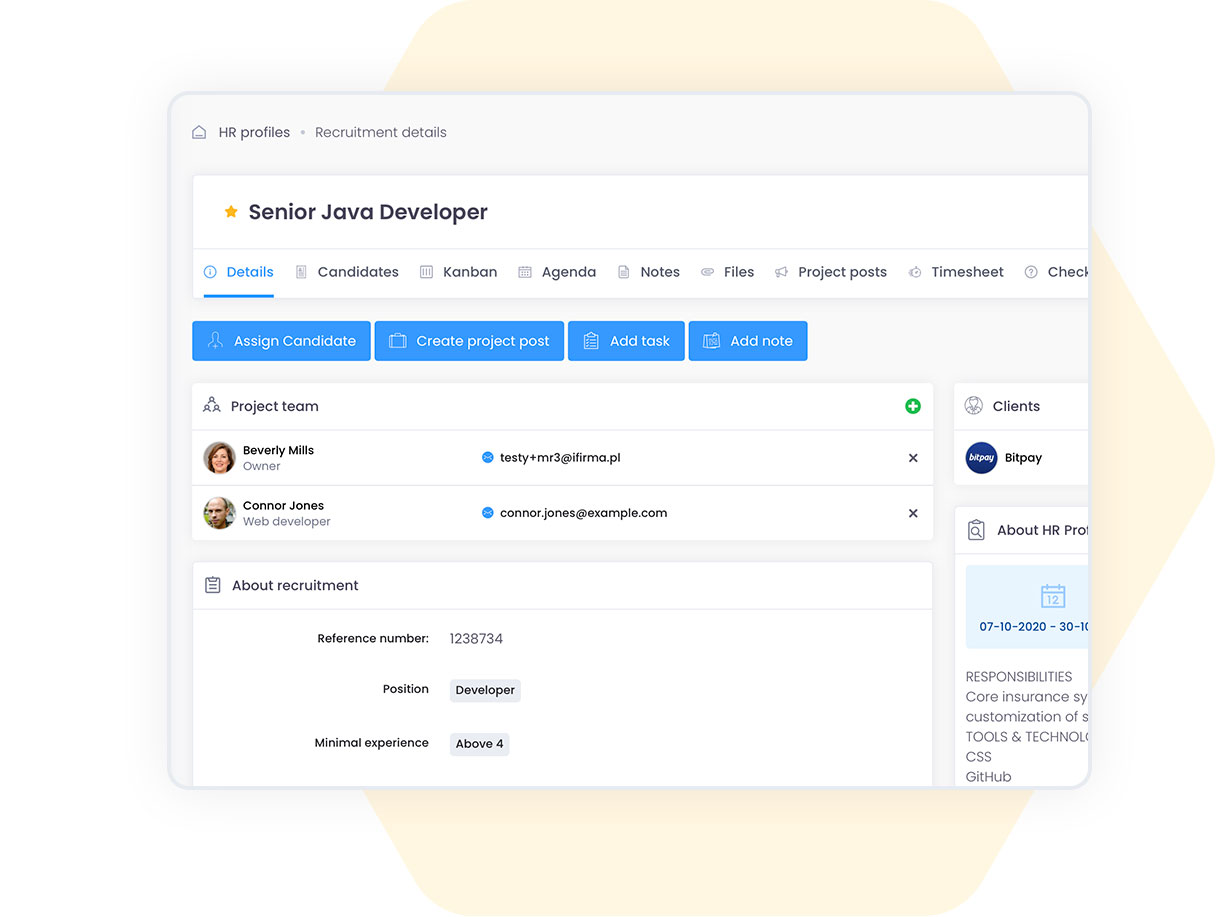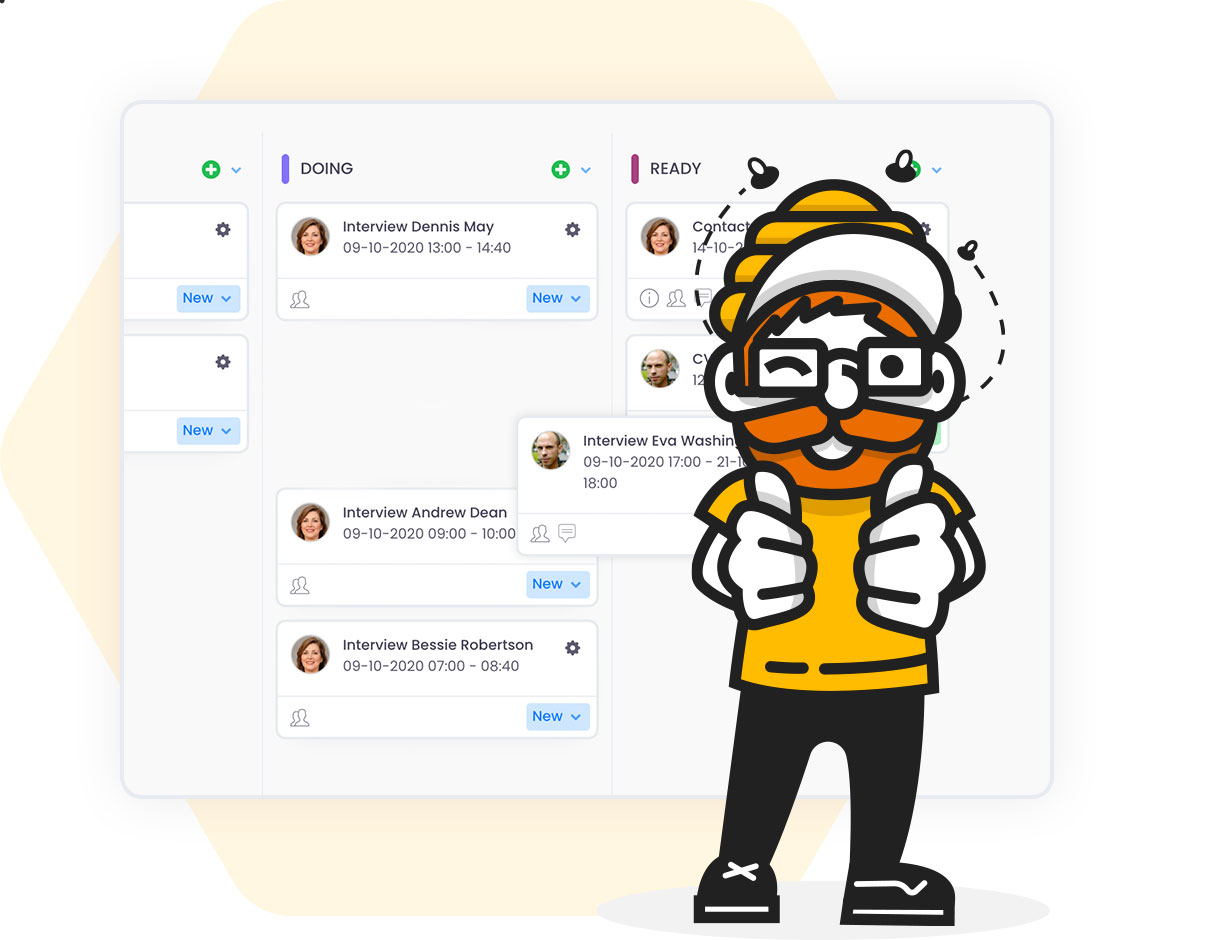 Recruitment process
Firmbee will help you out with all the necessary steps of the recruitment process. Plan job offers, use filters to search for perfect candidates, schedule job interviews, manage documentation, and GDPR data.
Candidate database
Create and manage the database of candidates and associates. Evaluate applicants and collect information about their skills and competencies. Store CV files and portfolios.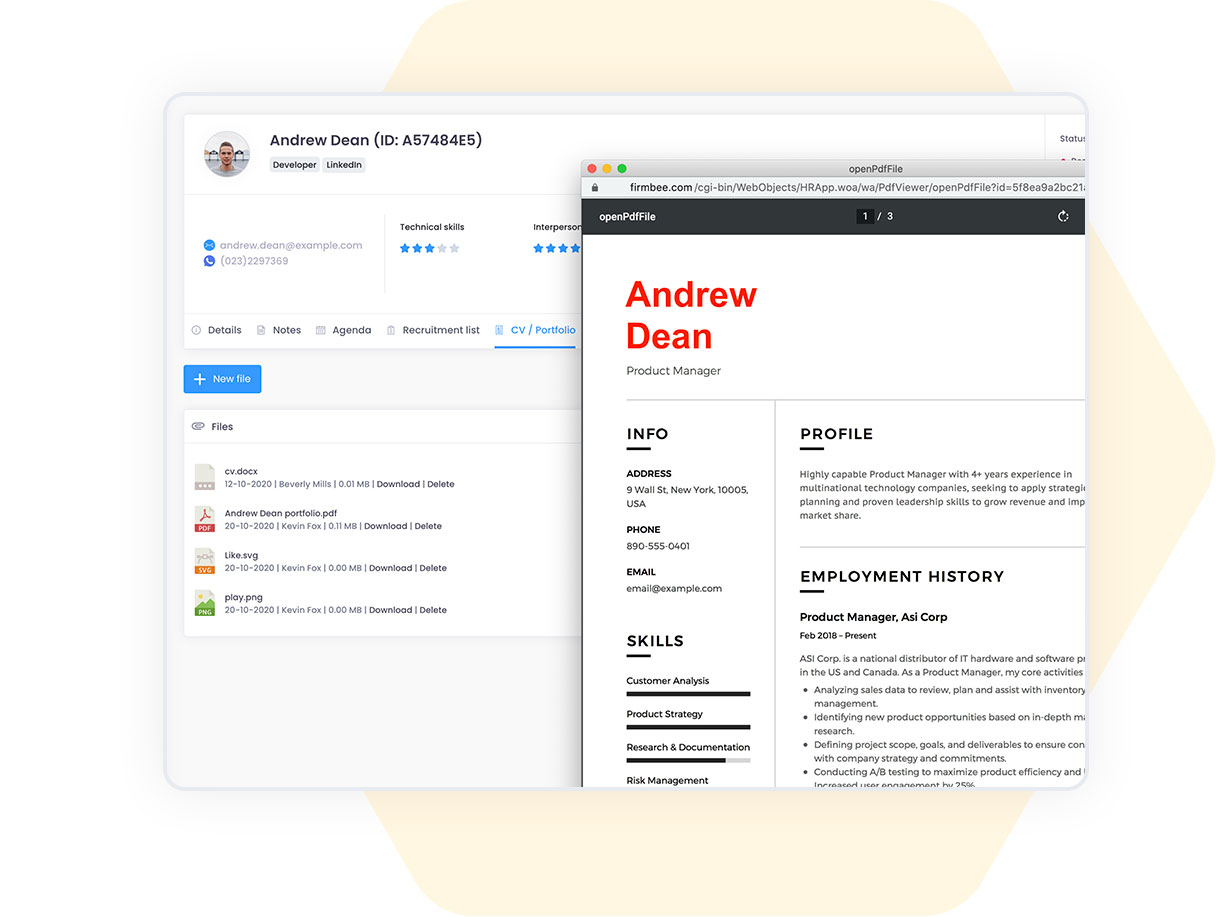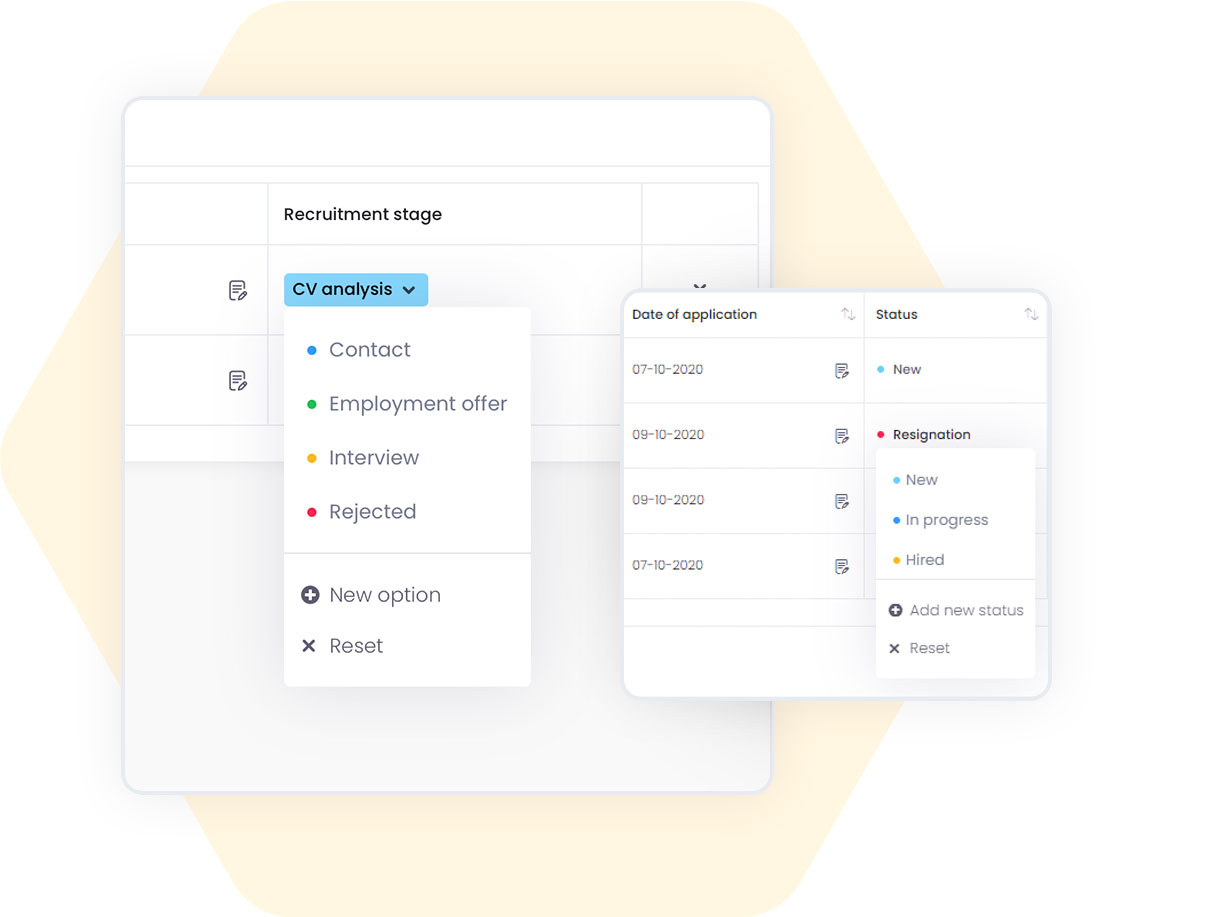 Candidate status
Keep your candidate list organized. Select which phase of the recruitment process a person is in, and choose if the hiring process is completed, still in progress, or rejected.
Fully Customizable
Customize Firmbee by your contry or region. Define the language, currency and time zone. Configure statuses, dictionaries, e-mail content, agendas and the sales module according to your needs.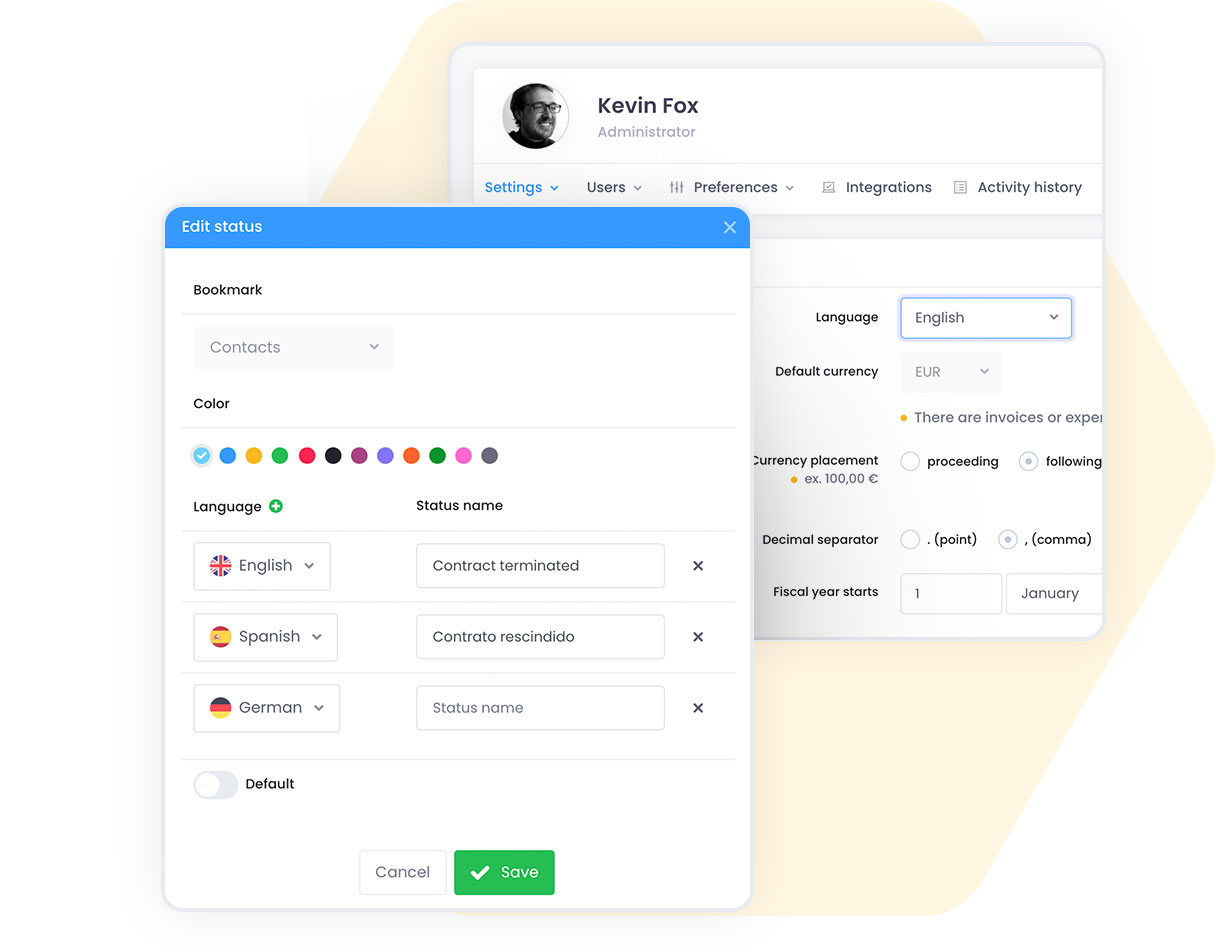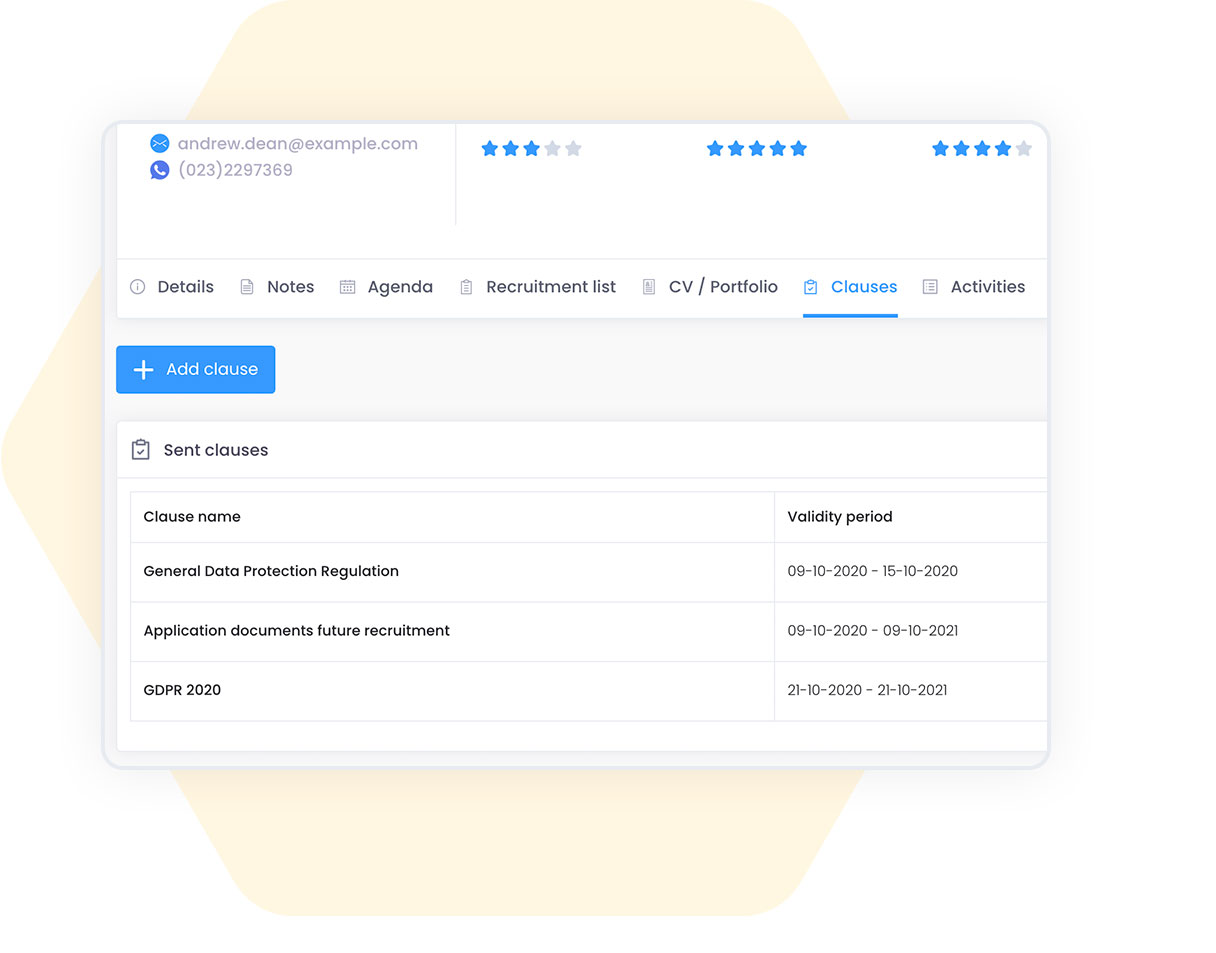 GDPR
Create GDPR Privacy Policy templates and send them to candidates. Store consents to processing personal data and consents regarding current and future recruitments.