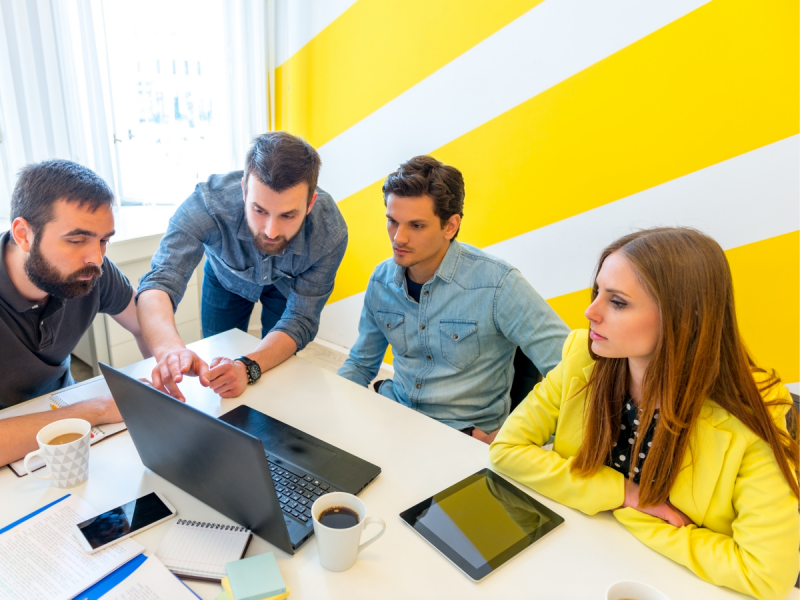 It's important to know where to gain startup know-how because establishing your own company or even implementing your business project requires a great deal of effort. We are not only talking about the necessity of acquiring proper legal knowledge, mastering efficient resource management, but also about the successive and systematic broadening of business knowledge. Difficulties faced by start-ups may discourage the originators themselves, which often results in the abandonment of the project at various stages of its development. However, it doesn't have to be that way. Interested?
Where to gain a startup know-how? 5 ideas
A budding startup owner faces the daunting task of getting his idea into the market. He is an inexperienced person who lacks startup know-how and isn't competent enough to make informed decisions. He often doesn't know how to get into the market and whether his idea will be accepted by the audience. Startup know-how, an essential part of any professional's functioning, is at a premium.
Here is a compilation of five ideas, indicating how (and where) to gain startup know-how as a novice startup owner.
1. Seek expert mentoring from verifiable sources
One way to successfully implement your design solutions is through mentoring. Getting information from entities much more experienced, already familiar with the market, is priceless. Business knowledge of influential owners, renowned entrepreneurs, or entities that have gone down a similar path is extremely helpful. Look for opportunities to get in touch with these types of people by contacting business entities directly.
Another idea to get professional tips are polished webinars and themed networking events where hotshots share their knowledge with the audience. Joining these types of events can be either paid or free. Using social networks, thematic portals, or online forums, you can spot the most interesting tutorials, training, and courses that will contribute to a startup's knowledge.
2. Find a wealth of knowledge in library resources
Reading is one of the most effective ways of acquiring startup know-how. If we can't find interesting publications on the web, or we don't want to spend a lot of money on scientific papers or monographs — let's visit a good library.
In the city library, usually in the section of business manuals, there can be real gems, thanks to which we can get the answer to the question of how a particular entrepreneur achieved success. Valuable tips, contained in biographical items, can be a signpost at the beginning of the adventure with startups. Another way is through book exchanges, auction portals and second-hand sites. In all these places, at a low cost, we can get solid material to ponder over.
3. Practice makes perfect
Suppose the startup concerns the implementation of new meat processing techniques or is an innovative idea for the organization of work in catering. A practical tip for rookie startup owners is to know their product or service backward and forwards.
Gaining practical experience by participating in apprenticeships or at least by taking up a regular job in the profession can reveal many previously unnoticed aspects. This makes the originator see more opportunities, thus specific problems and situations to be dealt with become apparent.
Many sketched projects seem impressive and theoretically without flaws. Practice allows you to see the startup from a slightly different perspective, as if from the inside.
4. Benefit from web-based lectures
A myriad of videos, multimedia publications, presentations, and brochures can be a valuable way to gain startup know-how. Much of this material is on popular streaming platforms such as YouTube. Expert speeches, published as part of TED, are an interesting diversification of learning to consist of mentoring or reading books. Professionals who perform on stage pass on their tips to viewers.
This is a slightly different, more innovative way to absorb interesting information. It is especially useful for people who are not fond of the written word and prefer to see concrete action in practice. TED talks and other valuable YouTube channels contain hours of viewing on basically all trades.
5. Gain a degree
Many entrepreneurs who are now well established in the market have a degree in a particular branch of business. Usually, it is management, computer science, law o other scientific domains. Higher education allows you to obtain professional knowledge at a relatively low cost.
It is important to combine studying with work in a specific field. Startup know-how gained from your own practice and experience will help you adapt faster to the changing market conditions after graduation. Studying is a chance to take advantage of specialized library resources, extensive knowledge of the academic staff, benefit from the experience of professors and doctors.
Remember, before starting your own startup business, it's also important to fully discover the advantages and risks associated with this decision: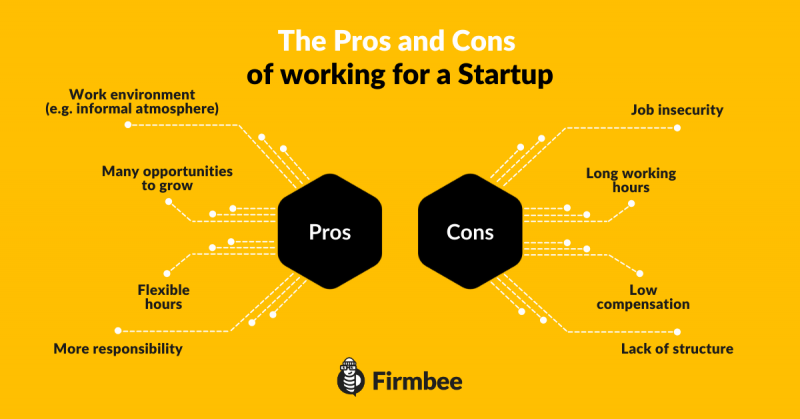 You may also like: How to promote your startup? Try Facebook groups