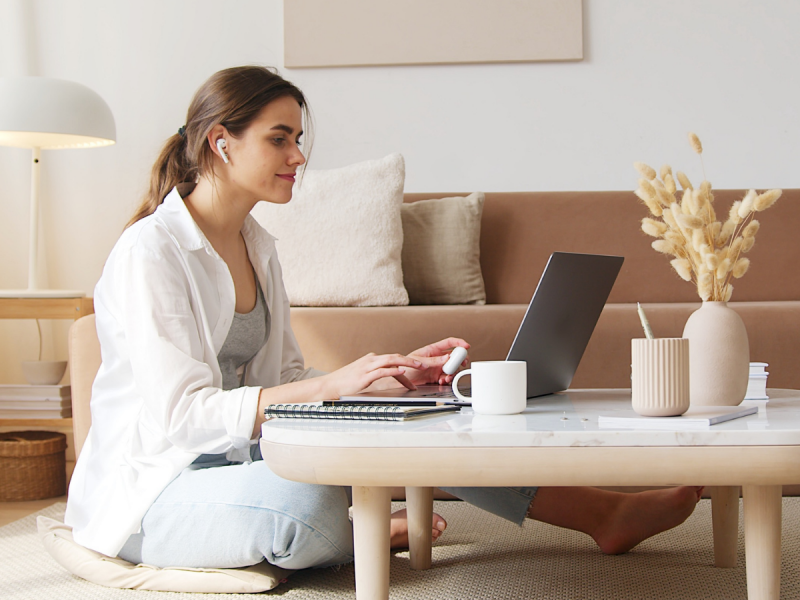 Paywall has become an attractive form of monetizing work by all sorts of creators. If you are one of them and want to monetize your work online, then read this article and discover how to make money with a paywall.
How to make money with a paywall? Table of contents:
Making money online with paywall today
The disinformation accompanying the pandemic has intensified the discussion about paywalls, which protect paid content from public access.
The fact that anyone can create content has led to a significant decrease in its average quality, and the data used to create it is often not verified.
At the same time, societies are becoming more aware and willing to pay for services of proven quality — this also applies to the online sphere. One method for monetizing content is the paywall.
What is a paywall?
By definition, it' an access gateway that makes the visibility of content dependent on certain actions by the user.
There are two types of paywalls: subscription and one-time paywalls.
Available models include:
meter — according to which free access to content is conditioned by a limited number of page views; exceeding this limit requires payment for access. This model is based on mechanisms tracking the user and his/her internet traffic. Hence, there are many ways to circumvent it (e.g. incognito mode, blocking cookies). The timing of the payment can also be individualized based on information about the user's behavior to maximize the chance that the user will purchase access (this is the case in the dynamic version of the model);
freemium — based on differentiating the content offered on the site into free and paid ones that occur in tandem;
hard — which is a typically paid model, characteristic for high-quality industry content;
action — in which conversions are indirect; it requires the user to take a specific action instead of paying for access — these may include subscribing to a newsletter, subscribing to a channel, answering a survey, reviewing a product, etc.
Why opt for a paywall?
The emergence of paywalls was dictated not only by considerations of protecting creators but also by broader contexts — social, political and cultural.
Why paywalls became so popular?
The Internet is full of creators: writers, journalists, bloggers, vloggers, educators or comedians. Providing them with financial support is an expression of appreciation and interest in their work. It provides the creators with plenty of incentives so they can put all their hearts into the creative process.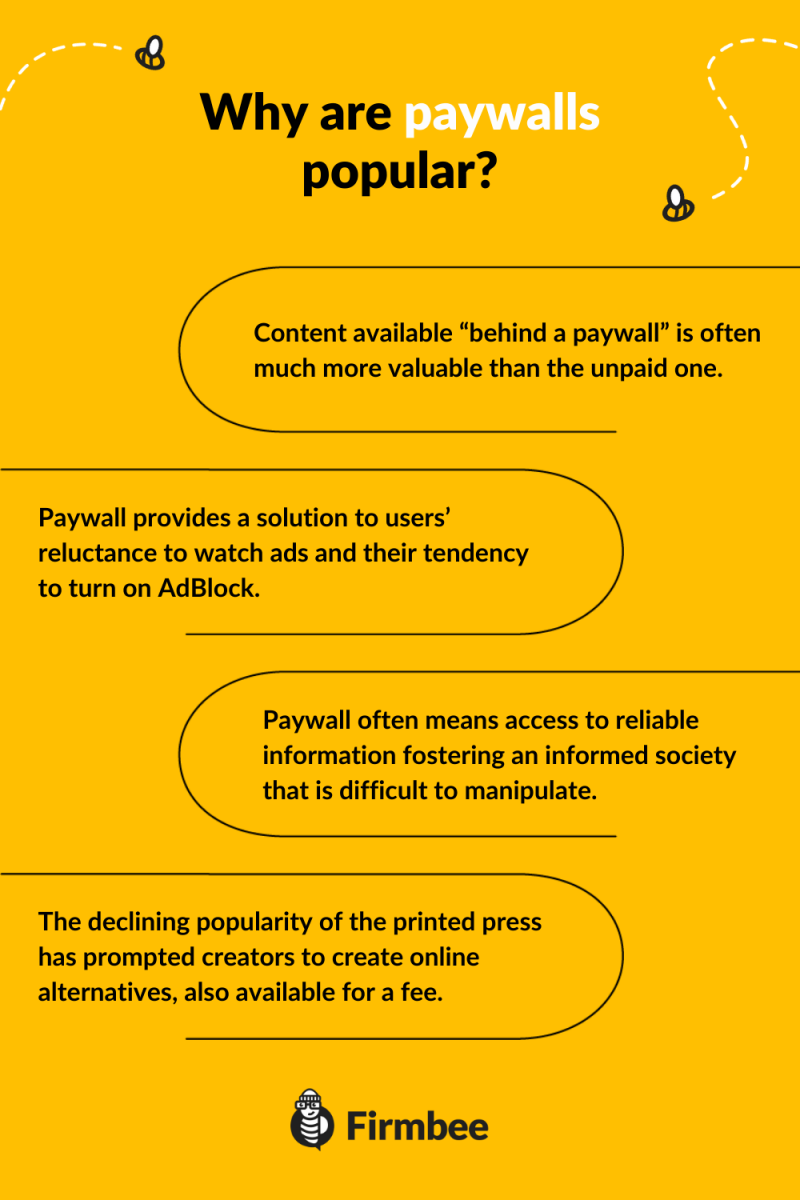 How to set up a paywall?
One way to set it up is to use a "content locker" script, available within many services (e.g. MyLead, which offers 4 versions of content lockers — Content Locker CPA, Captcha Locker, File Locker, Mobile Rewards).
After adding the script to the page, each visitor will have to perform at least one of the tasks available on the list to gain access to the locked area. Lockers also work in the mobile version.
Is a paywall an effective barrier to access?
Like almost every restriction, paywall access can, unfortunately, be circumvented. One of the available, yet simplest methods is to delete cookies from your browser. There are also programs and plugins dedicated to this purpose. Among the latter, there is, for example Bypass Paywalls, which is an unofficial plug-in dedicated to the Chrome browser, with the help of which you can bypass the so-called "soft paywalls".
Attempts to circumvent paid options will probably always be present, but the trends are rather encouraging. Wealthy, more and more aware, and often creating loyal groups of recipients, communities are eagerly willing to pay for interesting, reliable content. This is why paywalls are still an attractive tool for creators.
FAQ. Paywall. Frequently asked questions:
What is a paywall?

By definition, it's an access gateway that makes a user's visibility of content conditional on the user taking certain actions.

What are the types of paywalls?

Distinctions include meter, freemium, hard, and action paywall.

How to set up a paywall?

You can set it up using available scripts, such as "content locker".